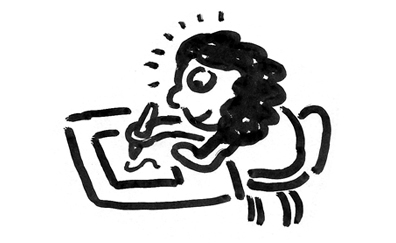 Over the years, I've written 100+ essays on creativity and art making. These essays are where I explore my own struggles with working and living as an artist to further discover and develop myself and my art. 
I enjoy breaking down the thought processes behind making art, philosophizing about how and why artists think and create, and making connections between it life and art.
Each essay is like an art class, therapy session, and philosophy class all wrapped up in one. 
Currently, in the Summer/Fall of 2022, I am serializing and sharing the entire process of making my next picture book, an untitled nonfiction book on jellyfish.
New essays are sent out through my Substack, I Might Could Do That, which has over 15,000 readers. Subscribe to access all my essays or you can read some favorite essays below.
I've written recently about the joy of untangling a big knot and the importance of taking insane swings, and it's become obvious to me what that means for