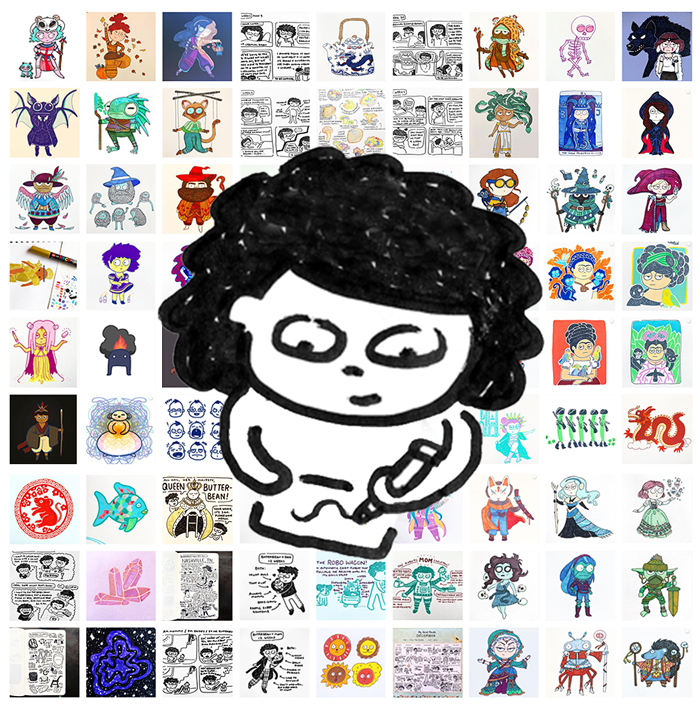 Hi! I'm Christine Nishiyama,
a writer and illustrator.
Might Could is home for all my creative projects. I focus my time on writing essays about creativity, making books, teaching art classes, and drawing in my sketchbook. My core belief is that art is good and we should all make more of it!