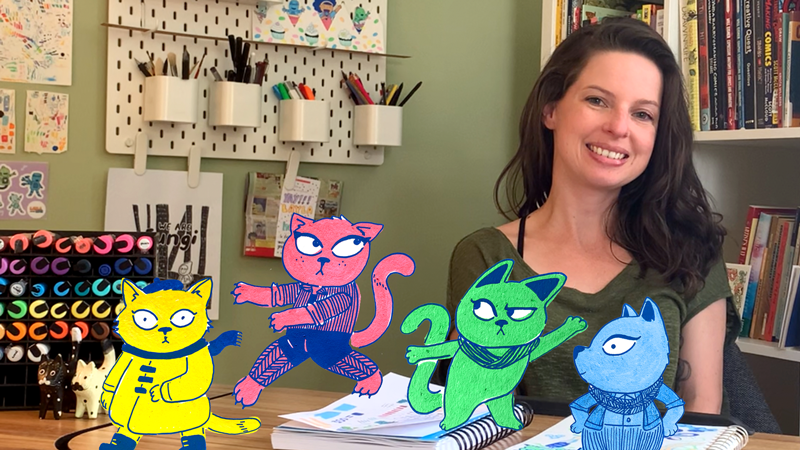 Hey y'all!
My name is Christine Nishiyama, and I live high up in the beautiful Blue Ridge Mountains of North Carolina with my husband (Declan), toddler (Butterbean), and grumpy old dog (Oni). You can contact me about art, projects, or whatever else ya want below!
EMAIL: christine@mightcouldstudios.com
INSTAGRAM: Yeehoo! I quit all social media! Email me old school or join my Substack Chat.
BIO
I'm an illustrator, author, and artist working primarily in children's publishing. I create my art in a variety of mediums but especially love drawing with Posca paint pens and Tombow brush pens.
In 2020, my debut illustrated book, Layla and the Bots: Happy Paws, was published by Scholastic. Following shortly after were the 2nd, 3rd, and 4th books in that series.
Besides making books, I also write weekly essays for my Substack newsletter (where I share the process behind my books) and teach classes on Skillshare.
Indie Titles
We Are Fungi by Christine Nishiyama – Might Could Studios, 2017