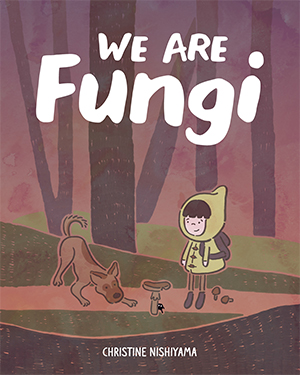 Book Details:
Publisher: Might Could Studios
Publish Date: September 19, 2017
Ages: 4-9 years
Genre: Picture Book
ISBN: 978-0-9994039-0-7
Christine Nishiyama's debut picture book combines science with story, fact with fiction, and real life wonders with magical mysteries.
This genre-bending picture book tells dual stories side-by-side. A factually accurate story is told through words, while a more mysterious story is told through pictures, following the journey of a curious young girl as she ventures into the woods to hunt for mushrooms. As dusk falls, weird things begin to happen and as she travels deeper and deeper into the woods, she ends deeper and deeper in the world of fungi.
A creepy story that aims to break the rules of children's books, challenge the notion of boy-books and girl-books, and revitalize the nonfiction genre, this completely original picture book is unlike any other book on the market, and will be sure to delight, excite, and inspire you and your child.
Book Trailer
What People are Saying
"There is no book quite like yours. Yours has a different mood than most educational children's books. I love that your book is more mature and the colors make it an excellent bedtime story or book to read on a camping trip. The mood you created for your book is completely original."
—Chasity
Science Teacher + Beta Book Reader
"The illustrations are amazing and really got the students interested in fungi! They wanted to check out all the books our library had about fungi! You created fungi fans!"
—Lori
Librarian + Beta Book Reader
"Your story-driven concept is more compelling to me than a nonfiction or science-based book would be… your story version raised my interest in the subject rather than listing facts alone. I would not have become interested in fungi without the story."
—Howell
Art Director + Beta Book Reader

What You'll Discover + Learn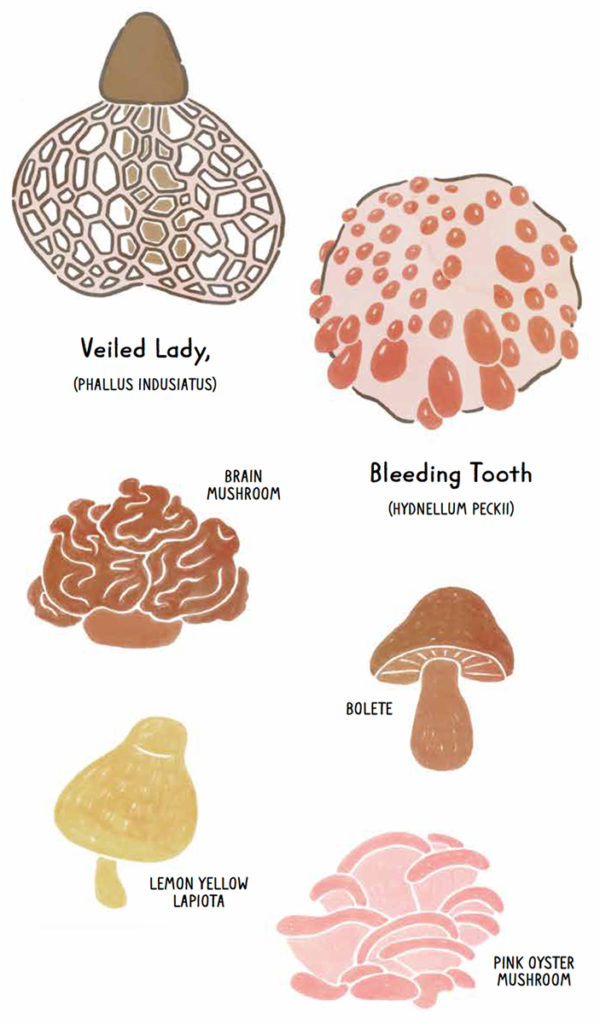 The world of fungi is weird!
In this book, you'll discover all sorts of facts including:
Different types of fungi (mushrooms, yeast, and mold!)
Parts of a mushroom
The difference between a "mushroom" and a "fungus"
Where fungi live and where you can find them
How fungi eat and grow
The names of different mushroom species
How fungi work with and against other organisms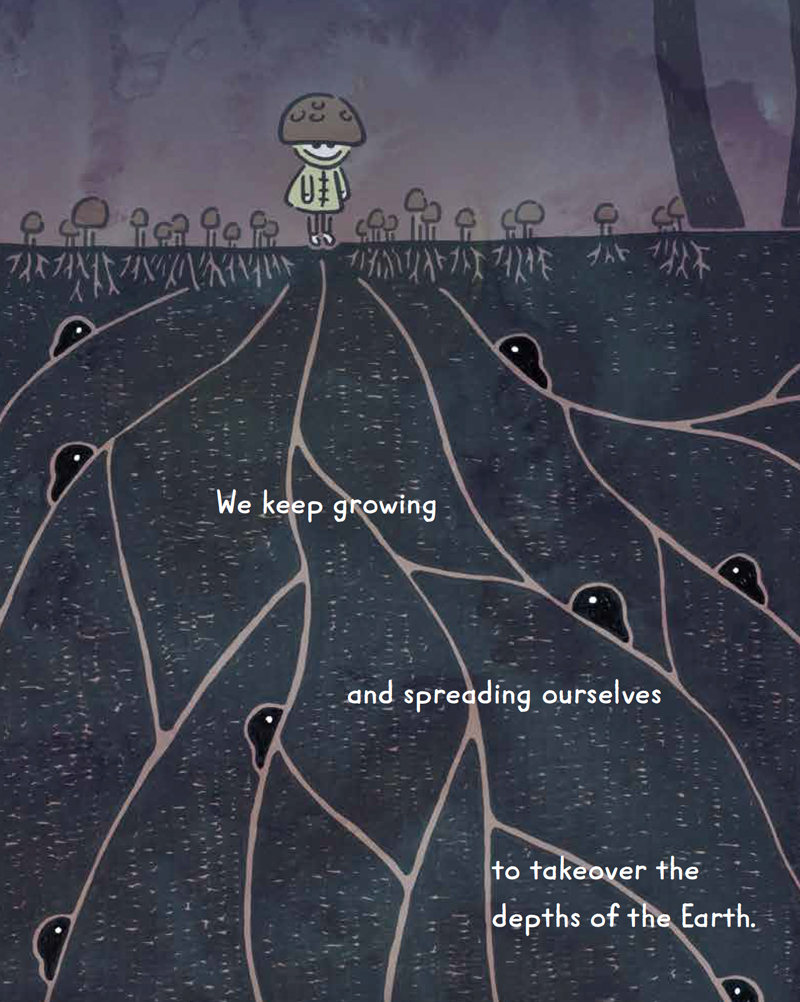 This book is your whimsical guide
We Are Fungi covers the topic of fungi through:
Terms labeled throughout the book
A full glossary with all terms explained
Informative illustrations of mushroom types
An enticing storyline told through the illustrations
A sense of humor and creepiness that entices boys and girls alike

Bonus Material!
Download a FREE Activity Guide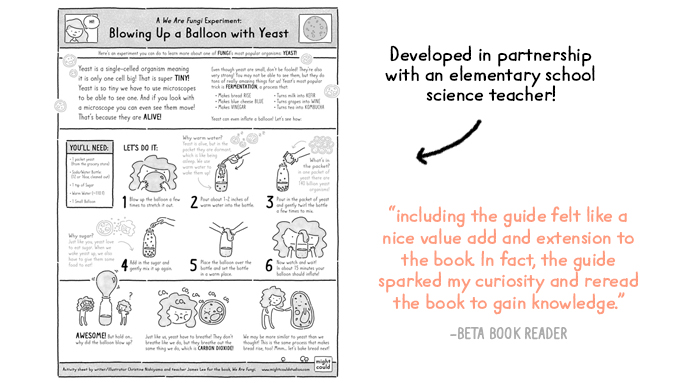 "Making of" Video