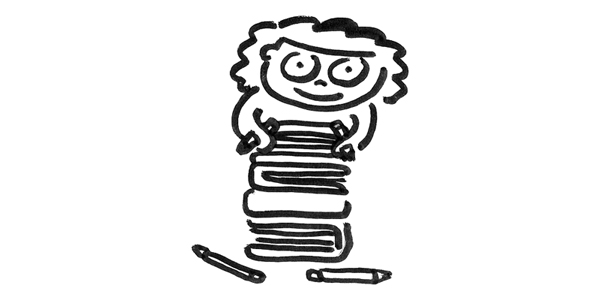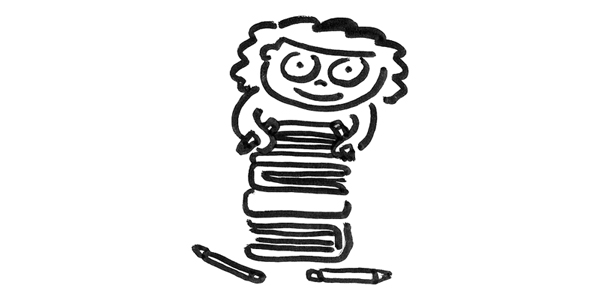 Have you ever tried to keep a journal or diary? There are endless self-improvement books and articles touting the benefits of keeping a journal.
But I've tried to start journals multiple times throughout my life, and it just doesn't stick. Almost every page of my half-filled journal begins: "Dear Journal, I'm back and this time I'm gonna do it for real!", followed by a few sporadic entries, until months later another proclamation: "Dear Journal, I'm back and this time I'm gonna do it for real!"
It never sticks.
As I talked about in our I Don't Have Time to Draw series, I used to think this was a fault of mine. I believed the gems of wisdom in my theoretical journal were there for me to mine, but I wasn't disciplined enough, determined enough, or dedicated enough to commit. I thought it was a failure on my part.
But, like in our time series, I realized after a while that this wasn't true. I am, in fact, very disciplined, very determined, and very dedicated in other aspects of my life. The reason I couldn't ever commit to a journal was because I already had a journal practice—my sketchbook.

My Sketchbook Practice
I started my first sketchbook towards the end of high school as an assignment in my art class. I had been drawing for years before that, but never in a dedicated sketchbook, all my drawings bound together consecutively in one place. Throughout college I sporadically drew in my sketchbooks and then after graduating, they really took off and became a consistent habit.
I now have 24 completed sketchbooks, and 6 currently in progress. And those sketchbooks have single-handedly been the most important and helpful thing for me as an artist.
I realize now that all the elements and benefits of a written journal are echoed in my sketchbook. It's just a different way of performing the same act. It's communicating in a different language—the visual language. Instead of keeping a journal built on sentences and paragraphs, I keep a sketchbook built on lines, shapes, and colors.
And with that realization, all the hoopla about how wonderful and beneficial journals are makes sense. I can see them all in my sketchbook too. It's just a matter of choosing which language you want to speak in.

5 Benefits of Keeping a Journal or Sketchbook
So what about you? Have you tried to keep a written journal and it just didn't stick? Have you tried keeping a sketchbook instead? Or a combo notebook using visual and written language? Here are 5 benefits according to writers with deep journal practices that you'll gain from keeping a journal OR sketchbook.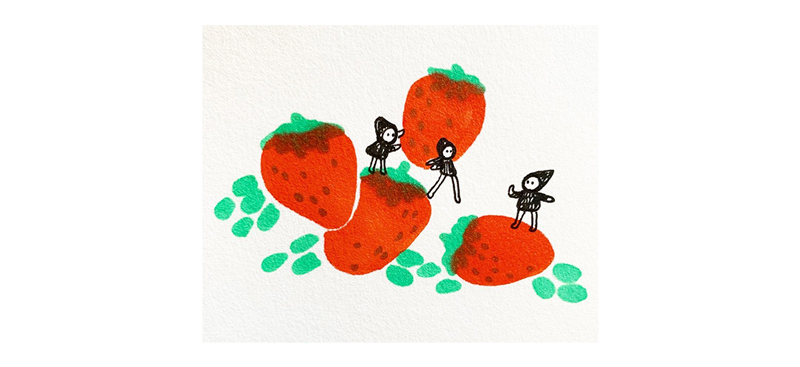 1. A process to cultivate spontaneity in your art.
"[Naturalness and spontaneity] sprung, I observed, from my freedom of selection: in the Diary I only wrote of what interested me genuinely, what I felt most strongly at the moment, and I found this fervor, this enthusiasm produced a vividness which often withered in the formal work. Improvisation, free association, obedience to mood, impulse, bought forth countless images, portraits, descriptions, impressionistic sketches, symphonic experiments, from which I could dip at any time for material."

-Anaïs Nin

2. A method of low-pressure artmaking.
"The habit of writing thus for my own eye only is good practice. It loosens the ligaments. Never mind the misses and the stumbles…"

-Virginia Woolf
"…if I stopped and took thought, it would never be written at all; and the advantage of the method is that it sweeps up accidentally several stray matters which I should exclude if I hesitated, but which are the diamonds of the dustheap."

-Virginia Woolf

3. A way to not only discover yourself, but create yourself.
"In the journal I do not just express myself more openly than I could do to any person; I create myself. The journal is a vehicle for my sense of selfhood… Therefore (alas) it does not simply record my actual, daily life but rather — in many cases — offers an alternative to it."

-Susan Sontag
"The notebooks of a writer have a very special function: in them he builds up, piece by piece, the identity of a writer to himself."

-Albert Camus

4. A way to record your life.
"By keeping a record of my experiences I live my life twice over. The past returns to me. The future is always with me."

-Eugène Delacroix

5. A process of remembering how you felt.
"Why did I write it down? In order to remember, of course, but exactly what was it I wanted to remember? How it felt to me: that is getting closer to the truth about a notebook… My stake is always, of course, in the unmentioned girl in the plaid silk dress. Remember what it was to be me: that is always the point."

-Joan Didion
"I think we are well advised to keep on nodding terms with the people we used to be, whether we find them attractive company or not… We forget all too soon the things we thought we could never forget. We forget the loves and the betrayals alike, forget what we whispered and what we screamed, forget who we were."

-Joan Didion

Keeping a sketchbook is a powerful way to grow not just as an artist, but as a human. It's a way to be present in our life, see what's really inside us, and remember how we felt in our experiences, all while practicing and improving our art.
<3,
Christine