I actually really love Monday mornings. And today's a great one! My picture book dummy is officially finished! That is, until an agent/editor/art director gives me feedback/revisions/suggestions. But, it has made it to the next stage in it's little book life! I feel as excited and energized with my book as Oni does with a stick in this video.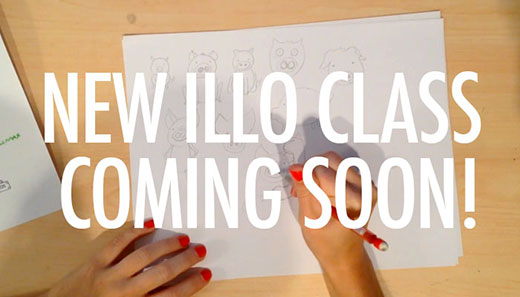 In other news, I've been working on my next illustration class, and will be wrapping it up this month! I'm beginning to film this week, and I'll let you know as soon as it's live. It's more in-depth and detailed than any of my prior classes, and I think it's going to be my best one yet!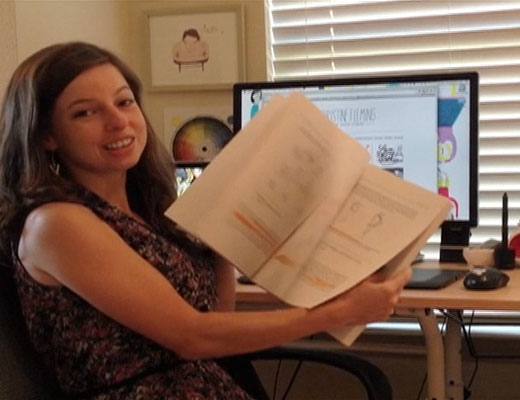 I also just got this amazing feedback on my first Skillshare class, Scientific Illustration: Conveying Information with Charm, and it makes me so happy that people are learning from and enjoying my classes! Thank you, wonderful students!
Just an FYI: The 'Scientific Illustration: Conveying Information with Charm' is an amazing class. I have about 8 pages worth of notes on Illustration technique that I took from the class that I've been referring to regularly in my exercises. I highly recommend it to anyone looking to strengthen their drawing muscles.It's one of my favorite Skillshare classes to date, to be honest.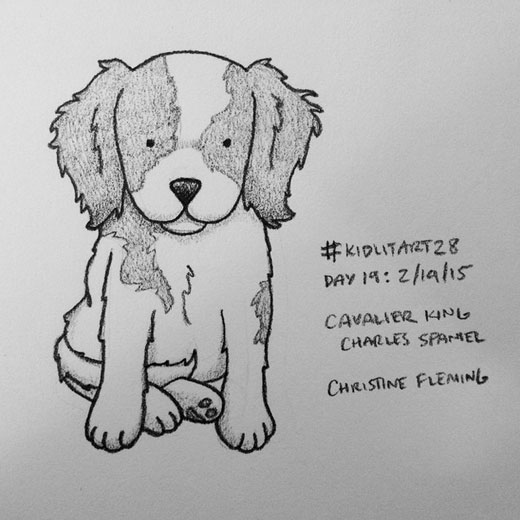 It's now March, so #Kidlitart28 is sadly over. I really enjoyed the challenge, and it was good to have the extra motivation to draw every day. I stuck with it, and even though I had to double up a couple times, I still came out with 28 drawings in 28 days! And I planned ahead, so I've got all these puppy drawings that are definitely being put to good use! So don't worry, this isn't the last time you'll see them.