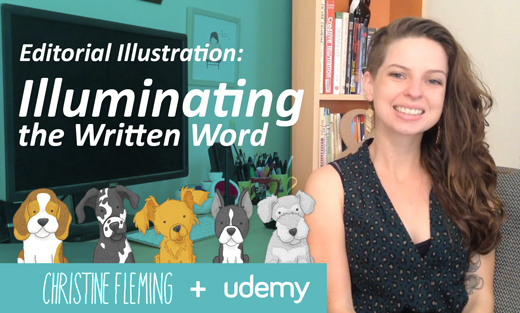 It's here, it's here! My brand new class, Editorial Illustration: Illuminating the Written Word is finally live! I was approached by Udemy to create a class for their platform based on my success on Skillshare, and jumped at the opportunity to partner up with one of the biggest online learning communities, and the chance to create a more in-depth class! I worked extremely hard on making this class, and it is by far my best class yet. Here's the course description from Udemy:
Editorial illustration is artwork created in response to written text, usually an article in a magazine, newspaper, or blog. In this course, we will focus on how to analyze a text, develop a unique idea, and communicate that concept visually as a partner to the article.

To show you all this, I'm going to take you through my step by step process of creating an editorial illustration. You'll see my process from the original text article to researching, sketching, drawing, revisions, digital production, all the way to final illustration. I'll also show you many of my own personal Photoshop techniques for creating illustrations with bold colors and tantalizing textures. In addition, I will walk you through some illustration fundamentals that are often misunderstood including line, tone, value, and color, to help make your drawing as strong as possible.

By the end of this course, you will have the skills to transform a boring text-only article into a professional editorial illustration that communicates your unique voice while illuminating the written word.
This class has almost 3 hours of content, with 35 lectures and 8 PDF downloads. I'll be taking students through the following concepts: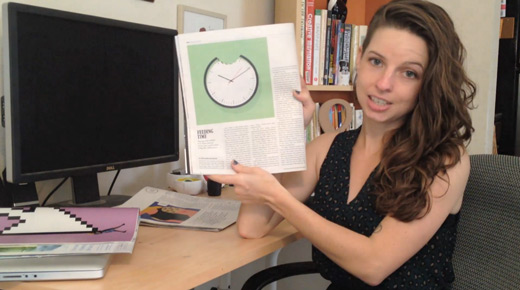 Definition and History: Learn what editorial illustration is and its impressive history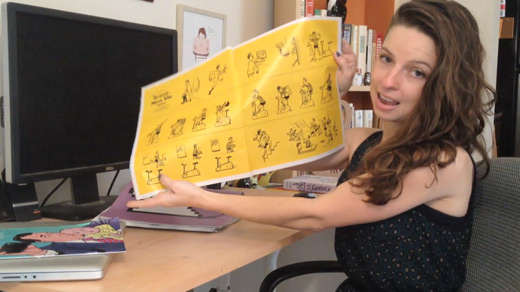 Thinking and Ogling: Learn about artistic style and editorial illustration trail blazers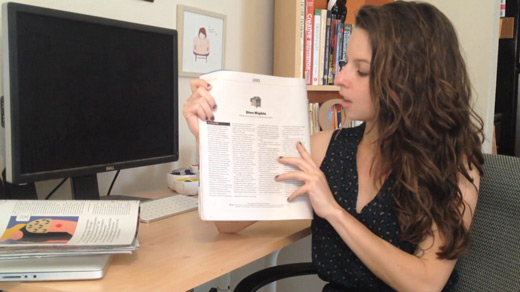 Researching + Analyzing: Learn how to analyze a written article and find visual references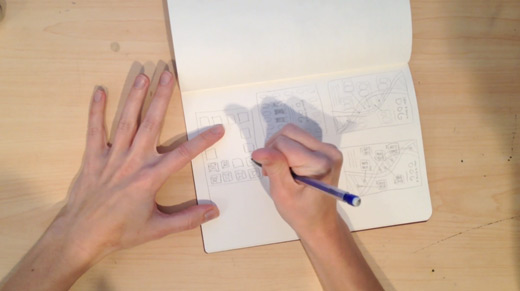 Sketching: Learn how to overcome blank-page-phobia and start sketching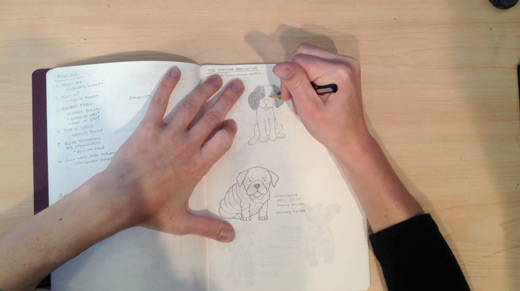 Drawing: Learn techniques for strengthening and finishing your drawing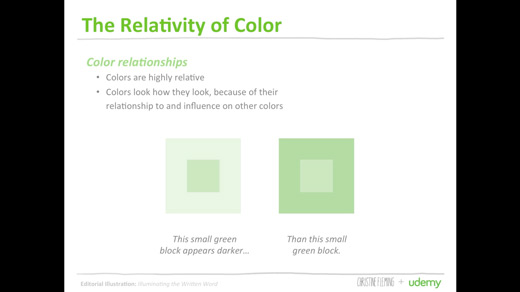 Line, Value, and Color: Learn about color theory and linework tips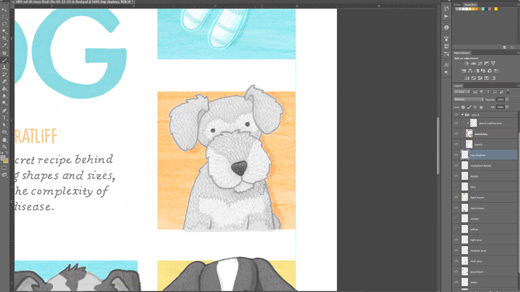 Digital Process: Learn about coloring an illustration in Photoshop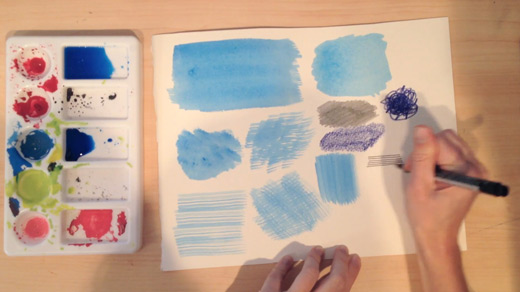 Textures + Hand-Drawn Type: Learn to create your own textures and drawn type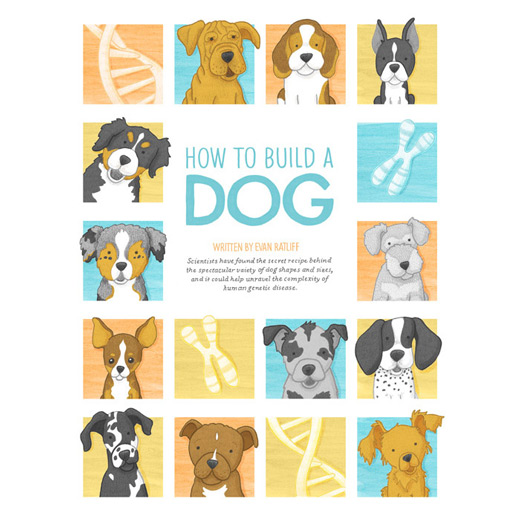 Final Touches and Delivery: Learn how to finish and deliver your artwork!
And that's it! Check out the Udemy class website to watch the promo video, read more about the class, or enroll and start learning! This class is a tad more expensive than my previous classes (this course is not offered as a membership pricing model like Skillshare, and is more in-depth in content), but the quality of my classes has really improved with each course, and this one is on point! As a little proof, look at the comparison of these stills from my previous class promo videos: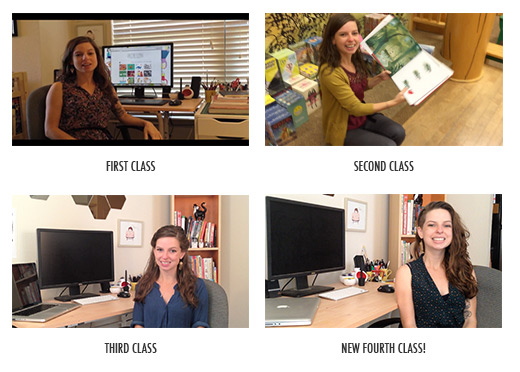 I read all reviews of my classes and really take them to heart. Although I do have an overall 97% positive review on Skillshare, some reviews have mentioned aspects of my classes that could be improved. Here are a few things that I've learned from this feedback and improved drastically with my new Udemy class:
Audio quality: Brand new microphone used to record high-quality audio
Video quality: Improved editing and export settings to achieve high-quality video
Filming angles: Improved the angle of my videos so they are more balanced
Lighting: Improved and more consistent lighting
Lecture types: Better mix of talking videos, demo videos, screencasts, and downloads

Thanks for reading and I hope you check out the class!