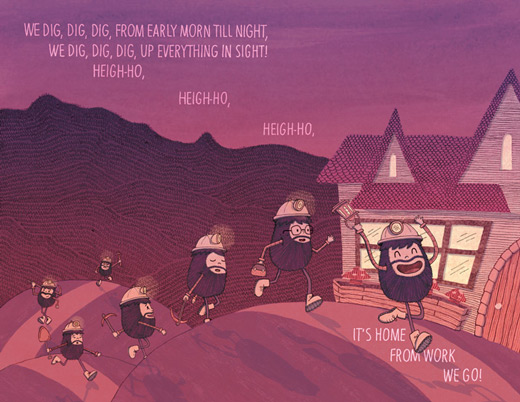 If you've read my blog or looked at my portfolio previously, you may remember a version of this piece! It was an assignment for the illustrator intensive I attended at the New York SCBWI Conference earlier this year. At the intensive, we were split into groups and paired with an illustrator, art director, or editor who critiqued our pieces.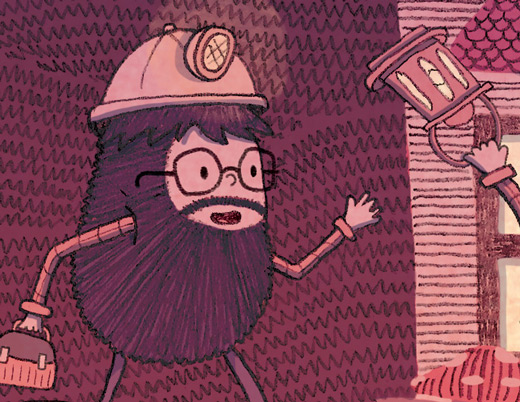 I was in a group with illustrator, E.B. Lewis. It was extremely helpful to hear his feedback on my illustration, as well as his comments on the rest of the group's work. He pointed out some things that weren't working in the last version that I had either not noticed, or was only subconsciously aware of.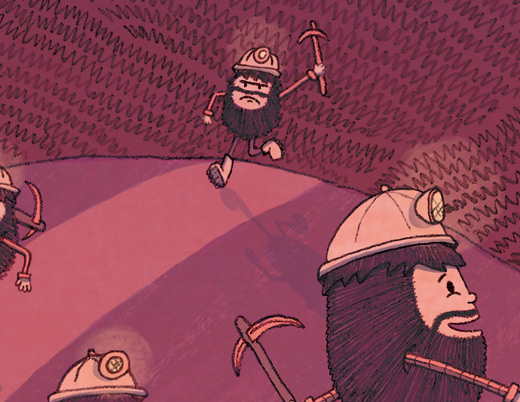 So for the past couple months, in my spare time between other jobs, I've been revising the illustration based on his critique! I think the piece is much stronger now, and I wish I could show all my pieces to such a well-respected illustrator to get helpful comments! He are a few close ups, and you can see more (and slightly larger images) in my portfolio!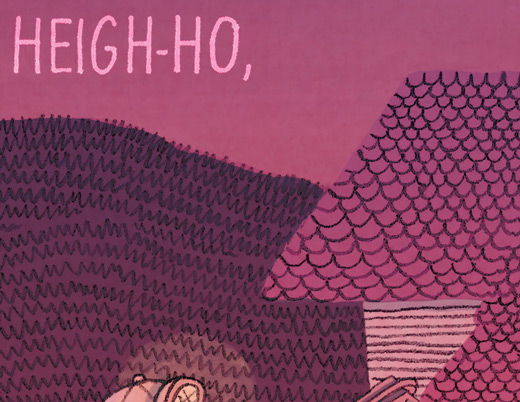 In other news, I've been working on a seven-part illustration series with a previous client that I'm super excited about! I just turned in the final images today, and I'll post them here and in my portfolio as soon as they're published! For now, here's a little sneak peak!