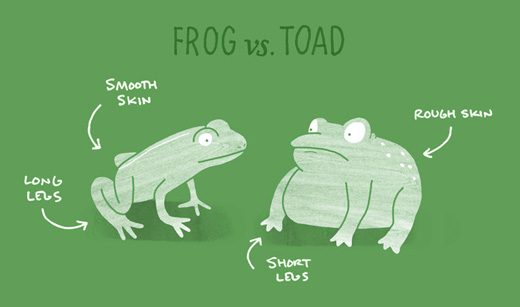 Hooray, new work I can show! I recently partnered up for the second time with Buzz Hoot Roar—a team of scientists that run a "graphics-driven blog that shares and explains a scientific concept in 300 words or less"—to create a new 7-part illustration series. You may remember seeing my previous project with them: Jumping Spiders: An Evolutionary Love Story.
For this project, I illustrated a guide to point out the differences between commonly confused animals, like frogs and toads, or turtles and tortoises! Here are a few of my favorites from the project below; the rest can be seen either in my portfolio, or you can check out the full article on BuzzHootRoar titled, "What's the Difference"!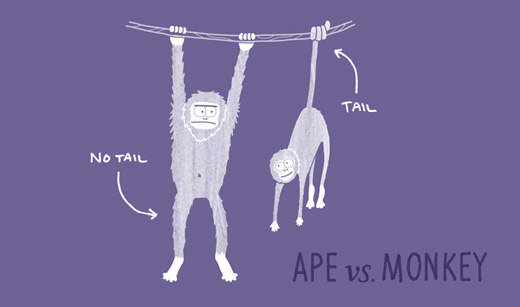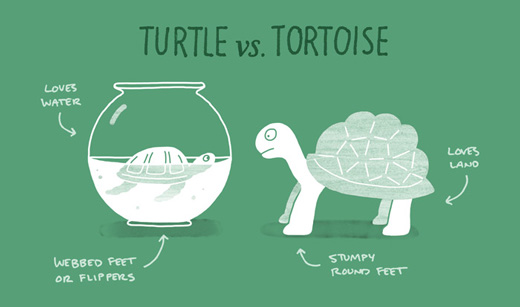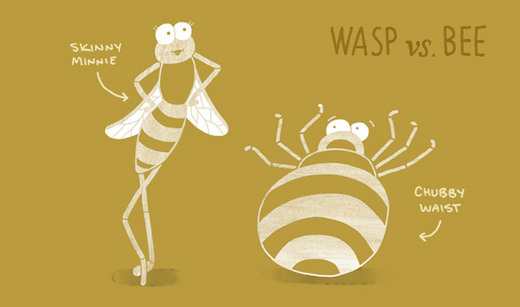 And here's a couple process shots, including the original pencil drawings of a few of the illustrations, and the hand-drawn type variations for the titles and captions.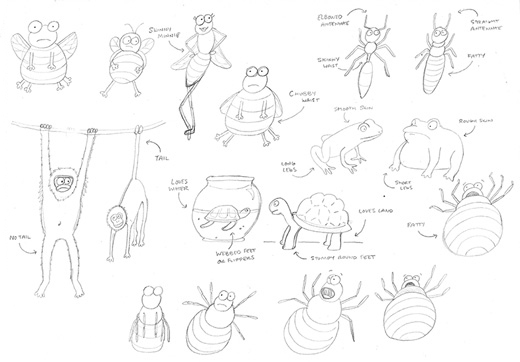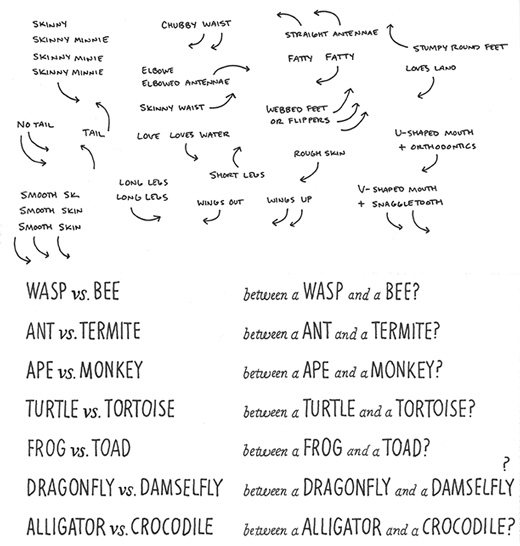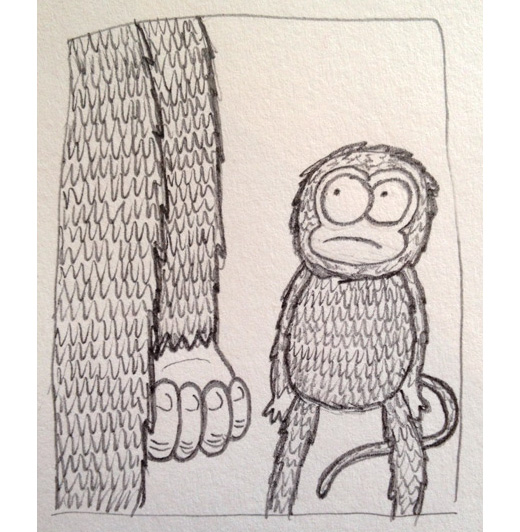 Also, I had a request from a few of BuzzHootRoar's readers to offer the Ape vs Monkey illustration in my store, so I've posted it up if anyone else is interested! Let me know if you'd like any of the other illustrations, and I'll post those as well. You can view this shirt and my other products in my Society6 store!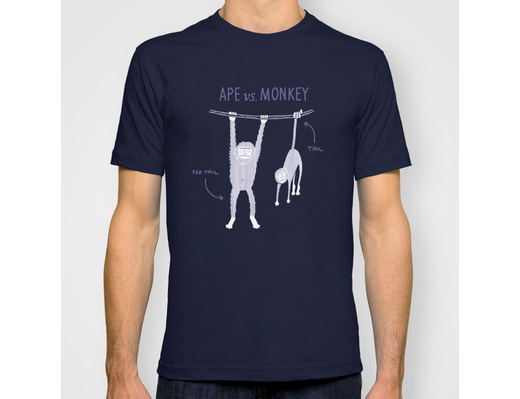 In picture book news, I've been chugging away at my PB dummy, and can now say that it's complete! For now. Here's a little in-progress detail shot of one of the two colored spreads in the dummy. I'm really excited to see people's response to it, and hope I can find an agent to represent it and me!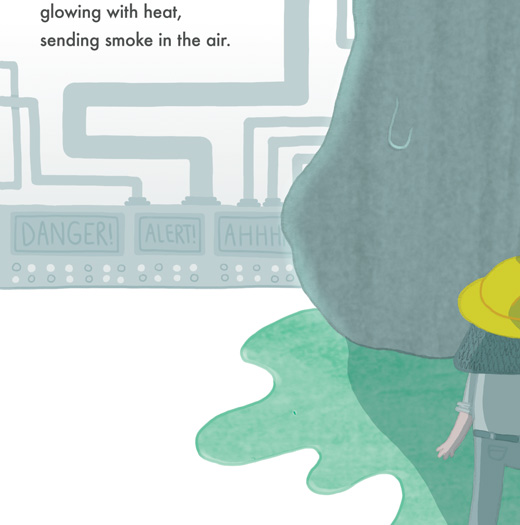 And of course, you don't just get one idea, or just have one project in the works. I've got multiple other stories in the manuscript phase, and I'm beginning to start on character development and storyboarding with my next favorite. It's refreshing to have projects in different stages! Some days I'll write, some days I'll sketch characters, and some days it's full blown production time!