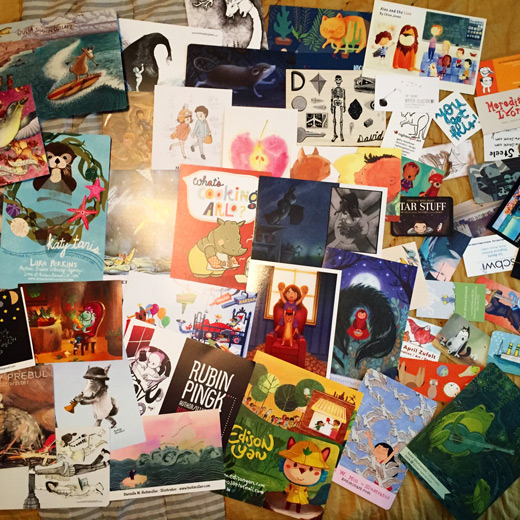 Wow, oh, wow! Last weekend I was at the SCBWI Conference in Los Angeles! This was my fourth conference, but I can confidently say it was the best one! I love the set up of this conference, the weather, the speaker line up, the workshops, the people I met… everything! It was an awesome experience and I learned an tremendous amount. I came back to Texas reinvigorated, inspired, and excited! Armed with advice and confidence builders and new friends! We aren't supposed to share specific notes from the conference (otherwise we're giving their stuff out for free!), but I'm going to do a quick little synopsis of what I enjoyed most in LA, share some tips that I wish I had known before my first conference, and some things I've learned along the way!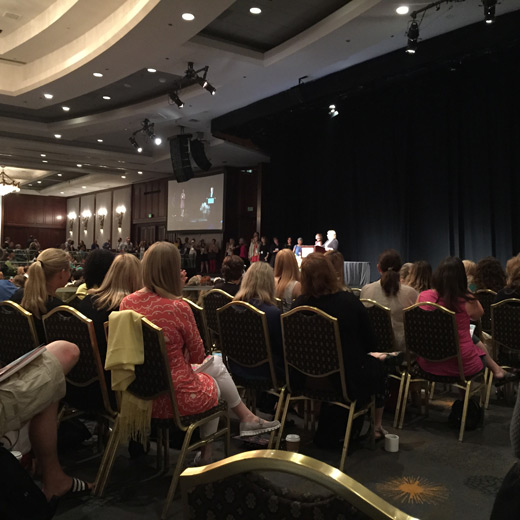 Friday: Day 1
Keynote: Mem Fox, "Inside the Writer's Head: The Writerly Thoughts that Lead to Success"
Workshop: Miranda Paul, "Creative Nonfiction Picture Books"
Keynote: Adam Rex, "How I Make Picture Books"
Workshop: Alexandra Penfold, "Poetry and Prose in Picture Books"
Manuscript Critique: April Wayland
Evening Event: Illustrator Social

Saturday: Day 2
Keynote: Dan Santat, " All It Takes is a Little Taste"
Agents Panel: Jenny Bent, Brenda Bowen, Barry Goldblatt, Kristen Nelson, Alexandra Penfold, and Jodi Reamer
Workshop: Candace Fleming/Eric Rohmann, "Seven Simple Fixes for the Picture Book Text"
Keynote: Varian Johnson, "If It Were Easy, Everyone Would Do It"
Workshop: Adam Rex, "Characters with Character"
Keynote: Molly Idle
Evening Event: Portfolio Showcase

Sunday: Day 3
Keynote: Deborah Halverson, "Up-to-the-Minute Market Report"
Keynote: Stephen Fraser, "Middle Grade Perfection: What We Can Learn From Classic and Best-Selling Books"
Keynote: Shannon Hale, "Opening Up the Clubhouse: Boys, Girls, and Genderless Books"
Workshop: Molly Idle, "Incorporating Cinematic Sensibilities into Your Work"
Luncheon: Dan Yaccarino, "Golden Kit Awards Presentation"
Workshop: Dan Santat, "Writing From An Illustrator's Perspective"
Keynote: Kwame Alexander, "Taking the Creative L.E.A.P"
Monday: Illustrator Intensive
Laurent Linn, "Show and Tell: Exploring the Toolkit"
John Rocco, "Knowing What's In Your Toolkit and How to Use It"
Patti Ann Harris, Laurent Linn, Lauren Rille: "Art Director's Panel: Matching the Right Tools to the Right Job"
Lunch: Craft (also right next to the conference hotel!)
Melissa Sweet, "Drawing In: Creating Inspiration From Tools At Your Fingertips"
Brenda Bowen, Alexandra Penfold, Cecilia Yung, Pat Cummings: "Homework Assignment Review"
Dan Santat, "Form Follows Function"
All Illustrator Faculty: "Tips and Techniques to Go"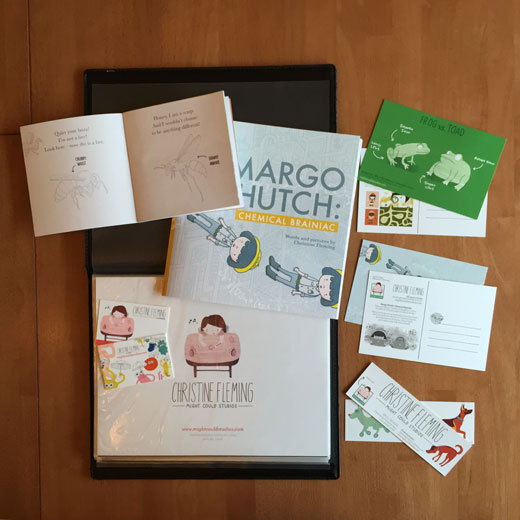 Conference Tips:
Go to the illustrator social! It's a great and easy way to meet people early on in the conference and collect postcards so you can keep up with new friends once you get home. It's nice they do this the first night too, because you'll keep bumping into the people you meet at the social throughout the weekend.
Sign up for a manuscript critique! I got one of my stories critiqued in a manuscript critique with the poet April Wayland, who has won the SCBWI Magazine Merit Award for Poetry (7 times!), the National Parenting Publications Gold Medal, the Sydney Taylor Gold Award, the Scholastic Blue Ribbon Best Seller, and her books have been recommended on PBS's "Storytime"! Eek! I was really excited when I was assigned to her because I new she'd give me great advice on the writing of my manuscript—and she definitely did! She pointed out a few things no one had before that I thought were fantastic ideas, or problems I hadn't really noticed before. So thank you April for all your help!
Don't be afraid to skip something! I think a lot of creatives, myself included are introverts. So 4 days of 1,400 people and 8 hours of programming can start to take it's toll on your brain. When I attended my first conference I felt like I had to attend EVERYTHING because I had paid so much to be there. I've since realized that sometimes you may need to take a little break and have some time to yourself during the day so you can stay energized. Take a little solo cookie break in the afternoon if you need to and don't feel bad about it! Better to be awake and present to what you choose to attend than a zombie that attends everything.
Corollary Tip: Attend some things you think might be lame! I went to a Middle Grade keynote this conference that I though I wouldn't be interested in, but it was actually really awesome and inspired me to look more into that category of books!
Bring promo stuff to hand out! You can see all the things I brought above. I ordered some new postcards to promote my picture book dummy, but I also had some leftover business cards and bookmarks from previous conference. I passed out A TON, but still came home with leftovers! Oh well, better to have too many than run out. I'd guess I passed out 300 pieces including the portfolio showcase. I also brought my portfolio and two picture book dummies for the showcase.
Bring a jacket or sweater! The conference events are almost always freezing, so you'll definitely want a sweater to pull on during long keynotes. But then, you might go outside and eat lunch in the beautiful sun! So be sure to dress in layers. My favorite outfit (speaking functionally, not necessarily fashion-ally), was a casual-esque pencil skirt, a sleeveless blouse, a sweater, and ankle booties. This suited all my needs, looked good, and—most importantly—was comfortable.
Take tons of notes! You'll want to remember so many things it will be impossible unless you write them down! I like to bring a little tiny notebook I can jot things down in quickly. Then I organize the notes when I get home in Google Docs.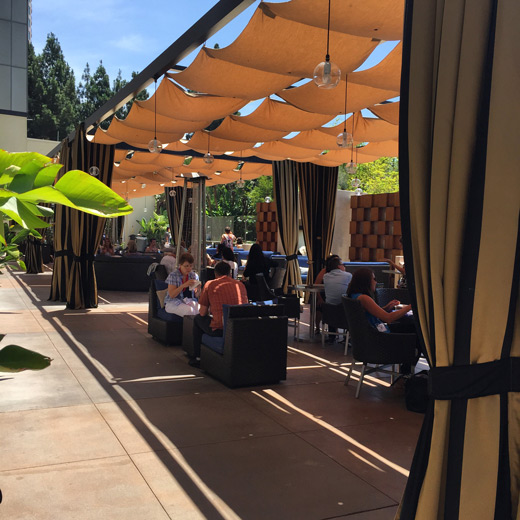 Accommodation Tips
The hotel the conference is held at (Hyatt) is SUPER expensive even with the SCBWI discount. Some people find a roommate to split the cost of a room, but it's still probably $100+ a night.
If you'd like to save some money and are willing to give up a little convenience, try looking for an Airbnb! We stayed in a wonderful place about 15 minutes away from the conference hotel, and it worked perfectly. You'll have to either rent a car, take an Uber, or get someone to drop you off at the conference, but that was pretty simple. Our place was a really lower/private room in a house in Mar Vista, and was $60 a night. Our host was super friendly and helpful.
But that said, the hotel (pictured above) is reeeeeeally nice, so if you have the extra money to spend, it would be nice and more convenient to stay there. Personally, I'd rather spend my money on food…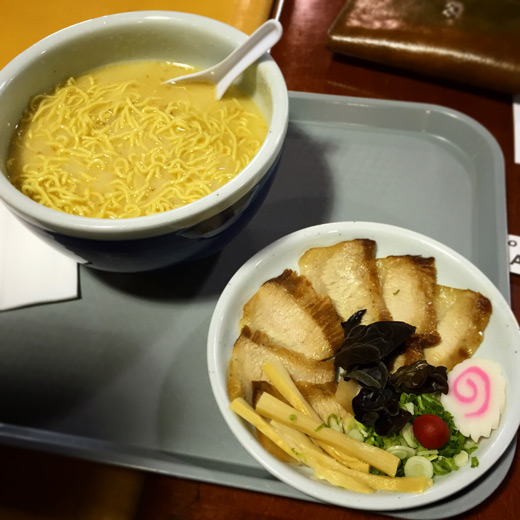 Foodie Tips
I don't know about you, but when I travel, where and what I'm going to eat is high priority. I usually go in to a vacation with a Google Doc full of places I want to go. So here, have my research!
Restaurants we went to this year that I highly recommend:
Hinoki and the Bird: Right next to the conference hotel! Try the crab toast and curried mussels!
Louie's of Mar Vista: Try the sriracha honey fried chicken!
Ink: Michael Voltaggio's (winner of Top Chef) restaurant. Try the Japanese raw scallop, beef cheek with eggplant, and kind-of-apple-pie dessert!
Craft: Tom Collichio's (Judge of Top Chef) restaurant. Try the crispy lemon halibut and side of mushrooms!
Santouka Ramen: Try the Toroniku Pork Ramen, pictured above! (FYI: cash only, though they do have an ATM.)
New York Bagel and Deli: I know—it's New York bagels in LA, but they're really good! It was right down the street from our Airbnb, so we sat outside and relaxed before the conference with our bagel and coffee!
The food court in the mall right next to the conference hotel is also a really easy place to get lunch in between events. It's not your typical Chick-fil-A food court—this place has Ramen, sushi, and bao! Try the BBQ Pork Bao!
Restaurants I've been to previously that I highly recommend:
Cha Cha Chicken: Carribean food, cheap, outside seating, near the beach, try the Caribbean chicken (duh) and fresh cantaloupe juice!
Daikokuya: Amazing ramen in Little Tokyo!
Father's Office: Wonderful burger-y goodness with caramelized onions.
Restaurants I want to go to next time:

Don't Forget You're in California!
Try to leave yourself sometime to do something non-conference-y while you're in LA! I wish I was able to take an extra day just to explore more, but even if you don't you'll still have a couple hours in the evening to go adventuring! The city in itself is really inspiring, and the weather is amazing, especially after being the freezing conference all day.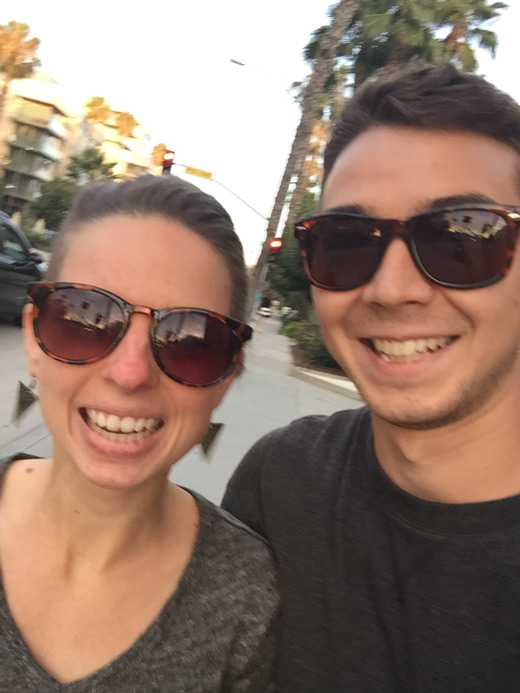 I hope this post helps out if you're thinking about going to the next SCBWI LA Conference! I tried to answer some of the questions/worries I had before my first conference last year, or things I would have liked to have known before going. Anyways, it's an awesome experience, and no matter where you are in your career, I think it can be a huge help to everyone and you'll come away inspired, reinvigorated, and with more direction for your work! And maybe best of all, you'll meet a bunch of really friendly and wonderful people who love the same things you love. :)
Hope to see you at the conference next year!