An Online Skillshare Class by Christine Fleming
Happy Monday! My newest Skillshare class went live last week and I'm super excited to share it with you! This class is called Character Illustration From Feelings to Faces and here's the description of the class from Skillshare:
Learn how illustrator Christine Fleming visualizes emotions and injects genuine feelings into her illustrated facial expressions.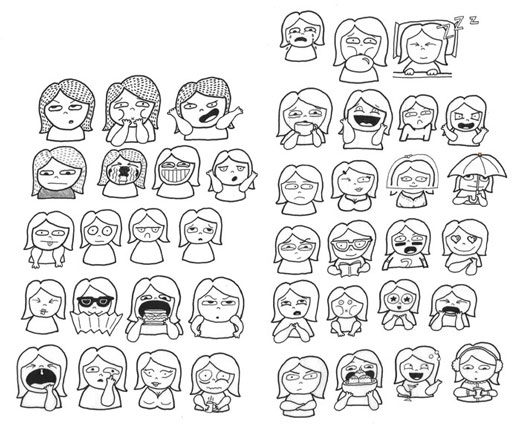 This 30-minute class is broken up into two parts: Learning and Drawing. In the Learning section, Christine will introduce the 6 primary emotions—like joy, surprise, and  anger. Then, she'll expand each primary emotion and discover the 15 secondary emotions—like excitement, wonder, and rage. As you go through each emotion, Christine will point out universal physical changes in the face that communicate with each emotion using photo references. These physical features are vital in understanding how to draw strong, recognizable emotions.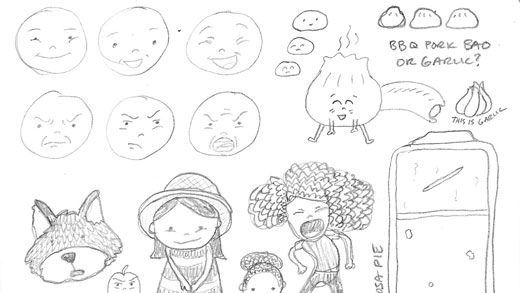 Then you'll put that knowledge to work in the Drawing section, where you and Christine will draw emotions together through speed drawing exercises! You can choose to complete the Core Project and draw the 6 primary emotions, or go for the Bonus Challenge and draw all 26 emotions! This style of speed drawing is a great way to loosen up and get comfortable drawing expressive emotions.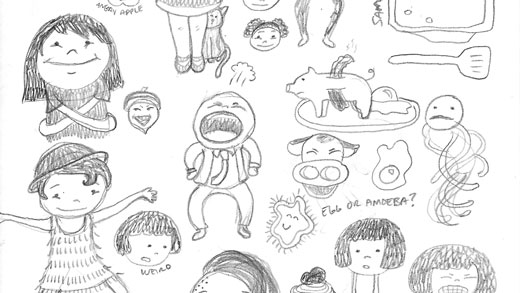 By the end of the class, you'll have a full set of facial expressions drawn in your own style that you can use as a reference for future character design projects, or just drawing people for fun! You don't need any prior knowledge of drawing or character illustration for this class, and no software is required. All you need is a piece of paper, a pencil, and 30 minutes!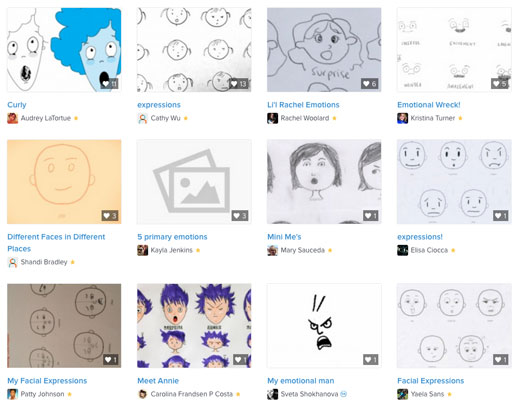 And look at all the lovely projects students are creating! I'm so happy people are enjoying the class, and having fun drawing emotional faces! Go check out the project gallery to see more of their wonderful work.

Skillshare has a new feature called Sessions, and they asked me to host one! I created a session called August Session: Illustrating Science with Charm, that includes both my scientific illustration class, and my newest character illustration class. The sessions are really cool because when you enroll in the session, you get to go through the class (or multiple classes) with the teacher and a set group of students with a project timeline and reminders and task deadlines along the way! So it's more like taking a real class and will hopefully more more interactive than a normal online class. The session started today, but you can still join at any time and catch up!
In other news… I am B-U-S-Y. Which is fantastic. I definitely thrive best when I'm busy, it gives me more energy and confidence to have a lot going on. I'm currently working on: illustrating my first magazine cover, four(!) nesting doll sets, two typography-based animated videos, a couple graphic design projects, and brainstorming more on my graphic novel. Better get back to work! :)