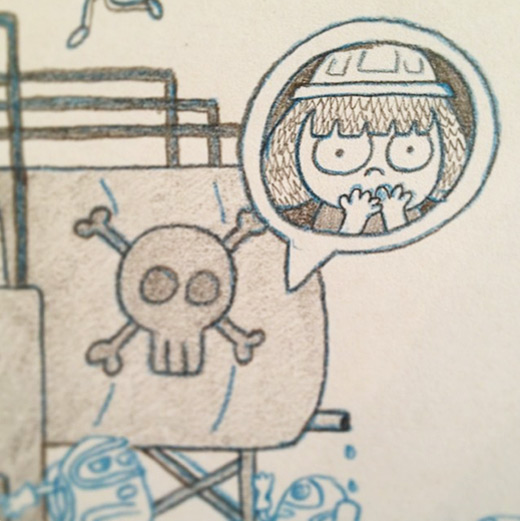 I'm still over here working away on my picture book dummy! On Friday I drew for 9 hours and it was glorious. Thankfully the boyfriend gave me a hand massage afterwards. I should probably also donate to NPR because I've been listening to pretty much all the programs all day while drawing my dummy the last couple weeks.
I don't have much I can show you at this point because things are starting to get finalized. Above is an in-progress detail shot from one of the busier spreads, and below is a screenshot of all the thumbnails for my story multiplied over one another. This happened on accident when I was collecting the thumbnails digitally before the next step, but I thought it was kind of interesting!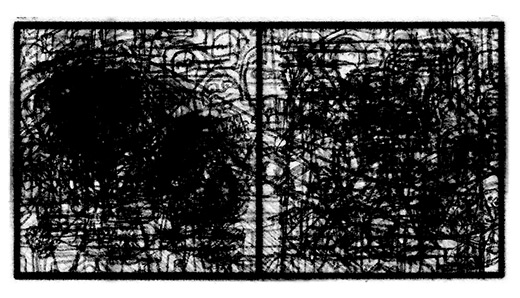 I gave myself the deadline a while ago of this Friday to complete my dummy, and I'm right on schedule to  finish the dummy this week! I chose Friday as my deadline because this weekend I'm going to the SCBWI Houston Conference, where I'll be bringing my dummy with me to display. I'm also attending a storyboard workshop with Jim Hoover, an art director for Viking Children's Books, which I'm super excited about!
I thought it might be interesting to start sharing some of my favorite illustrators here on my blog posts when I don't have new complete work to show, or can't show the progress work of what I'm currently working on just yet. So first up is Miroslav Šašek!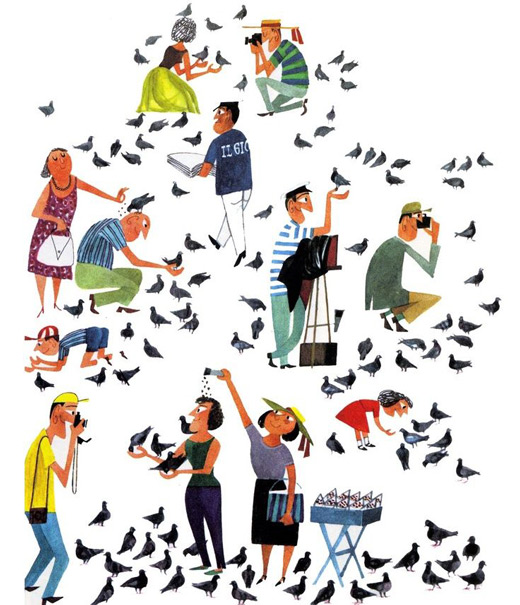 Miroslav Šašek was born in Prague in 1916, and is also known as M. Šašek. His most popular work is his "This Is…" series of children's books, published in the 1960's. He first wrote and illustrated "This is Paris", and went on to create an entire series including "This is New York", "This is San Francisco", and many others. He has won tons of awards for the series, and I love all of his illustrations. His style is so unique and playful, and I adore his use of color and line work. He is a huge inspiration to me and has been one of my favorite illustrators for quite some time!
If you'd like to see more of my inspirations, I keep a Pinterest board where I pin new inspiring work I find. Some are new and some are old, but they're all incredibly inspiring to me! You can check the board out here.