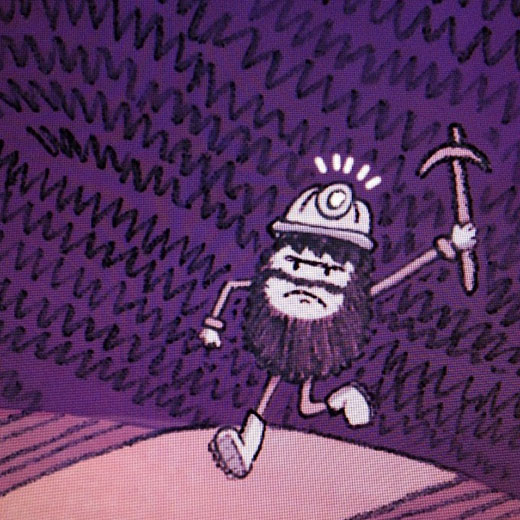 Out here in Texas it's been cold and rainy and gross, so I've been hibernating inside working on lots of things! Above is a teeny screenshot of a piece I'm working on. This little guy is way in the back of the illustration and is very small, so I thought I'd give him his own spotlight to shine in momentarily.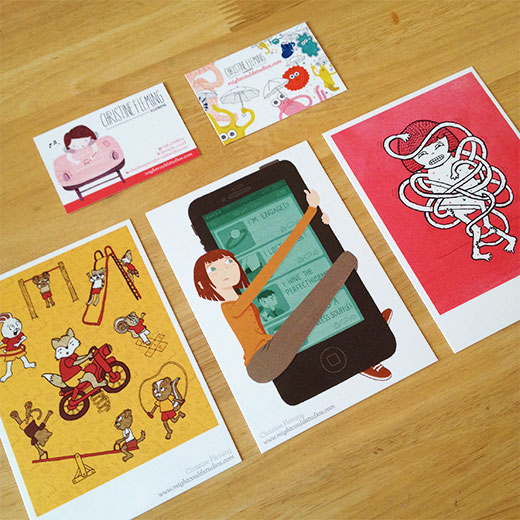 I've also been busy preparing for the SCBWI Winter Conference in New York, which is now just a couple of weeks away! I have new business cards, new postcards, and have put together my printed portfolio book. I'm beyond excited to finally get there!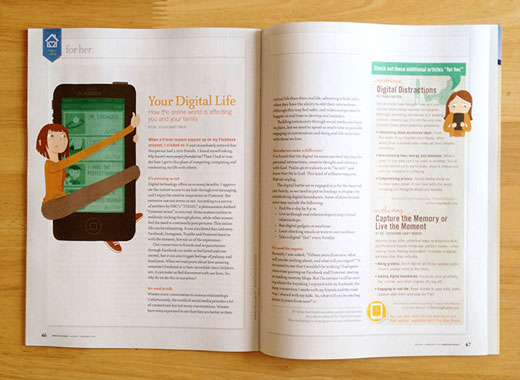 I also got the most recent issue of Thriving Family that I illustrated for in the mail last week. It's always nice to see your work in print!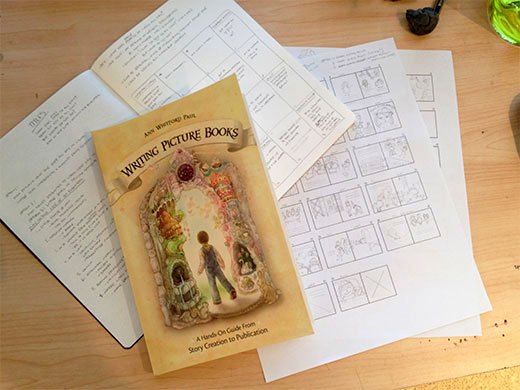 I'm also…(drumroll)… in the process of writing and illustrating my first children's book! Don't get too wound up, it's not being backed/published by anyone yet. I'm still in the early stages of planning the story, but eventually it will be a picture book dummy that I send out to publishers! Yay! The story is really fun and exciting (but also totally secret), and I'm having a great time studying and learning about what makes a good picture book. All I can say is it's a story about a girl and an adventure. I can't wait to see how it evolves and what it becomes!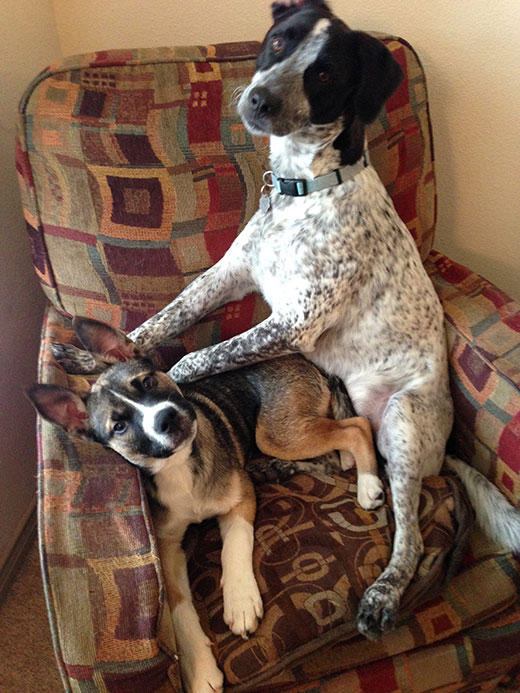 And finally, I'll include a little photo of my studio mate, Oni, and his new puppy friend, Zuko, who was temporarily an extra studio mate. Puppies!