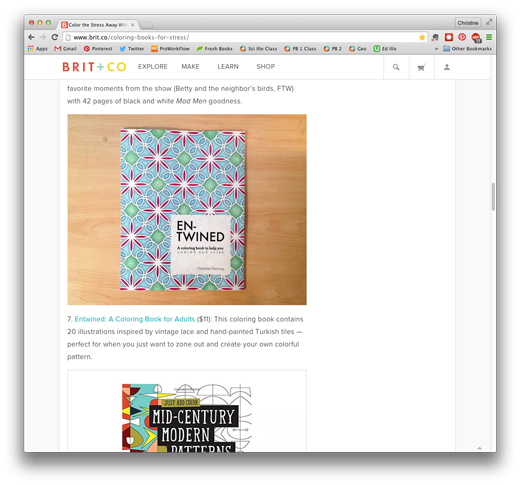 Exciting news! Popular creativity blog Brit + Co featured my book, Entwined, in a blog post they published yesterday about adult coloring books! They listed 13 of their favorite adult coloring books, with Entwined popping up at #7! I had no idea this had happened until I started noticing the influx of visits to my Etsy shop! So thank you Brit + Co for choosing my book! :D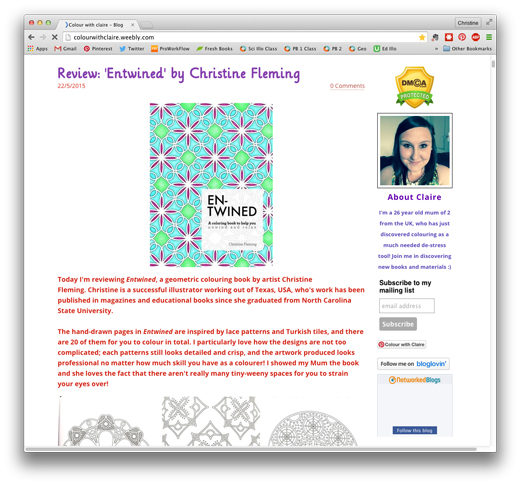 And another great thing happened yesterday! Though I did know ahead of time about this one. Claire, owner of the website Colour with Claire, posted her review of Entwined! She wrote some really lovely things about the book and I'm so thrilled she took the time to review and share my book with her followers. Here's a snippet from her review:
The tagline for this book is 'to help you unwind and relax' which it undoubtedly lives up to; I was absorbed with the clean lines of the mandalas and mathematical symmetry of each illustration.

The book itself is bound in a glossy cover, one side coloured and the other black and white, for you to finish if you wish. The bright-white paper is good quality, with no bleed through from water based markers, and each design is printed one one side. I would recommend this book for kids and adults of any age, as it isn't too difficult for little hands, and neither is it too simple for the seasoned colourist. Here are my completed pages, done with Promarkers and Spectrum Noir. I decided to use a tropical palette for the sun picture, and a mixture of red and purple tones for the flower.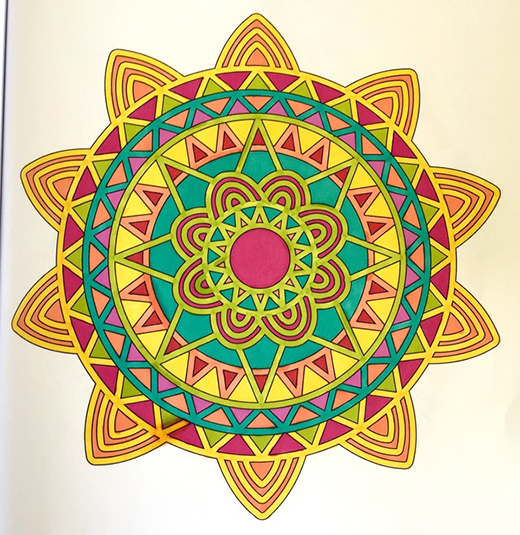 Claire also colored and posted two of the designs from the coloring book! They look so wonderful colored with her beautiful colors! I particularly love the red one. You can read the rest of the review on Claire's website!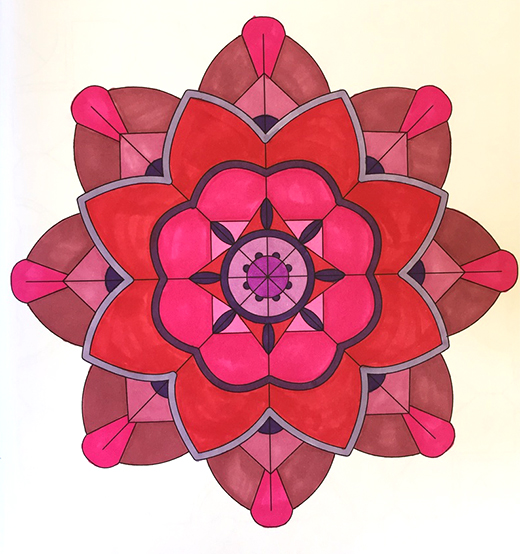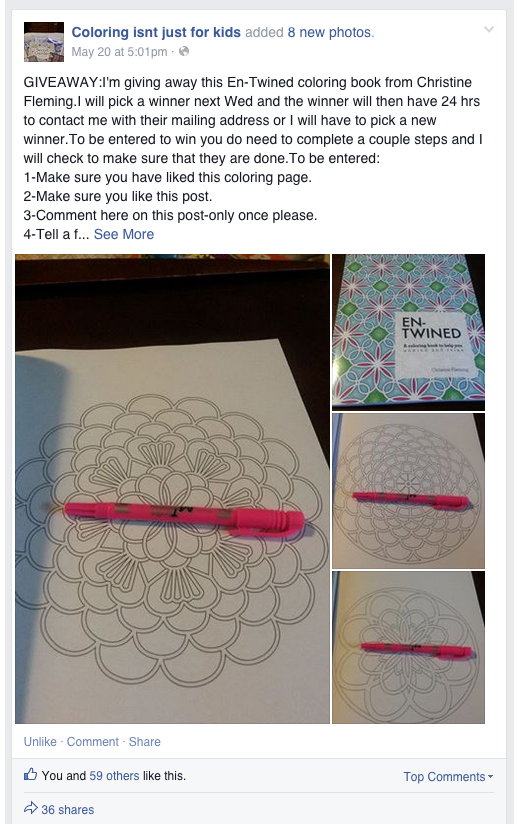 My final Entwined announcement is a giveaway from Tracy who runs the popular Facebook group Coloring Isn't Just For Kids. She reviewed Entwined last week, and is running a giveaway contest this week where she will choose one follower to win a free copy of Entwined! Head over to her Facebook page to enter the contest and read the review!
I have one more review coming up with Shyla from the uber-popular Facebook group Coloring For All! This group has over 2,500 members, and Shyla was recently interviewed and featured on NBC's Nightly News about the adult coloring craze! I'll let you know when that review is up!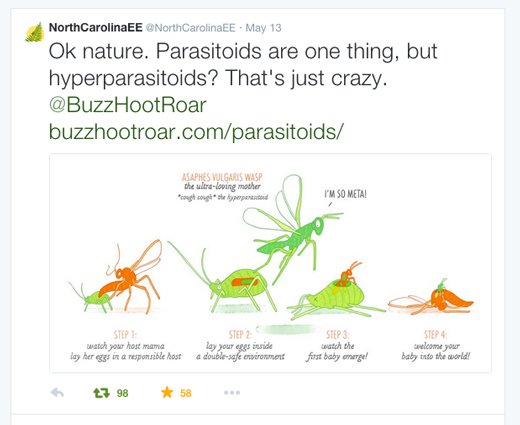 Ok, that's it for today! My next blog post will be about my most recent editorial assignment with Buzz Hoot Roar! The illustrations went live last week and were very well received! Here's a little sneak peek of a tweet from a BHR follower! 98 retweets! Woohoo!