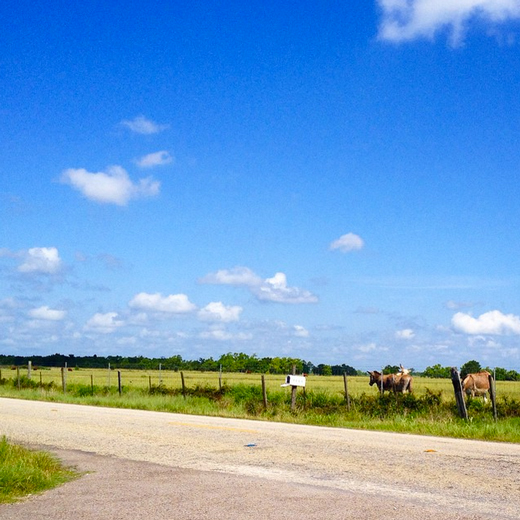 June has been crazy so far! We moved out of our apartment and into a house with a couple of friends of ours! We're just 10 minutes away from where we were before, but look at our new view and new neighbors! This is practically our front yard, ha. We're also right next to where I run with Oni, so I'm happy as can be!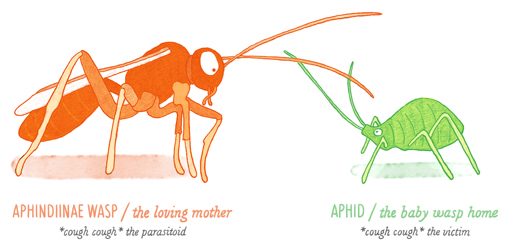 In other news, earlier this month my newest illustration series with Buzz Hoot Roar was published! My illustrations accompany an article titled Things That Get Under Your Skin: Parasitoids. The article, written by Chris Hedstrom, an entomologist studying biological control for the Oregon Department of Agriculture, is about parasitoids who lay their eggs in other insects, and then eat their hosts alive from the inside out! Gross! And cool. You can see the series at their full size and in context and read the article over on BuzzHootRoar! Here's a sneak peek: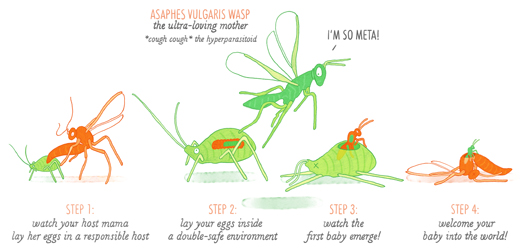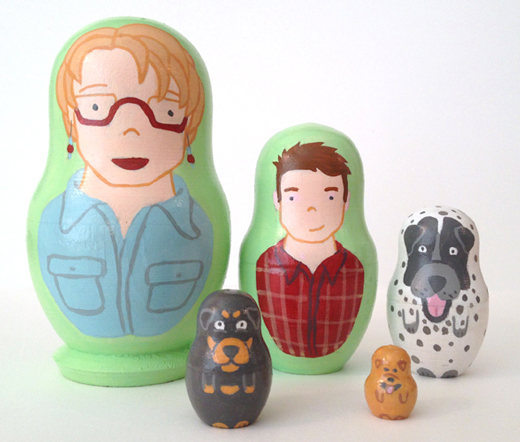 In Etsy news: I've been selling more nesting dolls! Here are two sets from earlier this month.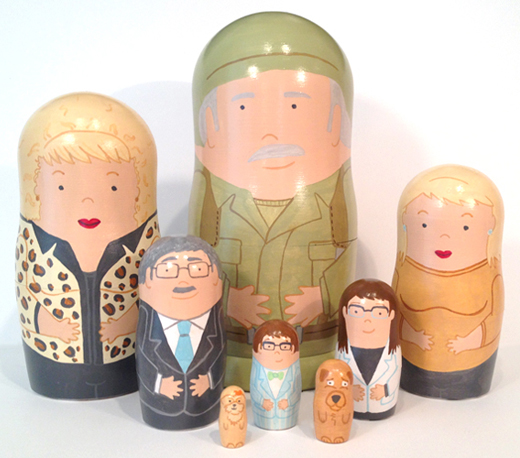 This set was HUGE! The biggest I've painted by far. The largest doll is 8 inches and the smallest doll is 1 inch.
And finally, I started a daily drawing series for the month of June! I'm going to draw a different sea creature every day in June and post it on Instagram! Here's a snippet of my favorites from the 10 so far. You can see more and follow the series here!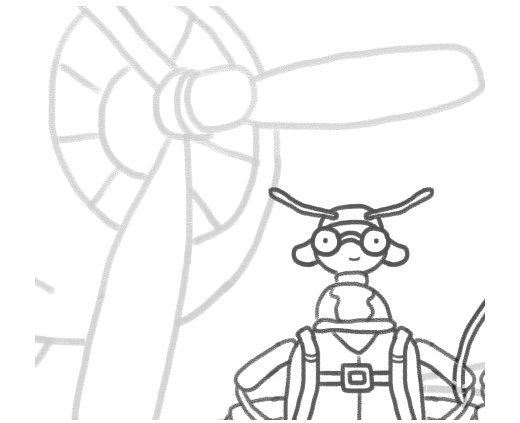 And one last update! I'm going to the SCBWI Conference in LA and attending the Illustrator Intensive, so I've been working on our assignment! We're given an assignment that we have to submit by late June that will get critiqued during the Intensive! Here's an snippet of a screenshot from some early work on my piece. Gotta wrap it up soon!