Want to dig deeper into your style?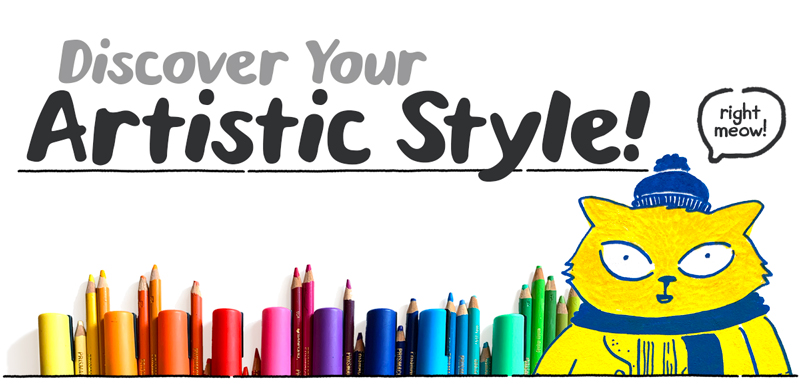 Take the quiz!
Still not sure which art elements suit you? Through a series of artworks, this quiz will help you find the elements you're most interested in exploring, with inspiration and new insights!
Join the challenge!
Not sure what to draw in your calendar? Combine the art element prompts with our weekly #MightCouldDrawToday prompts! MCDT is a free drawing challenge to give you the lil' kick in the booty you need to conquer the blank page and get drawin'. Let's get started!
Enroll in the course!
Sketchbook to Style is my flagship course that guides you through the journey of starting a sketchbook practice to discover your unique artistic style and voice. Come explore your style in-depth with us!