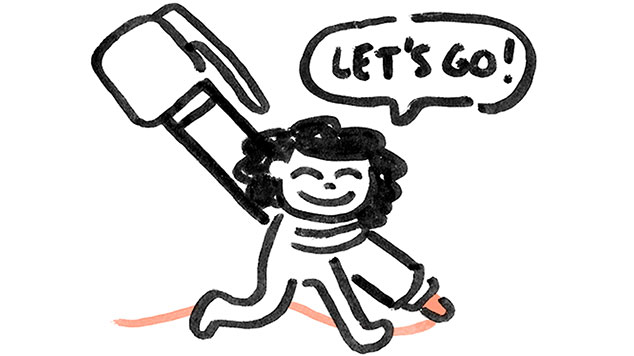 Might Could Draw Today (MCDT) is an initiative aimed to gently encourage people to make time for creativity and drawing, while meeting and building connections with other artists.
I started MCDT on 2016 and together, we have since created over 20,000 pieces of art with over 150 drawing prompts!
Join us for weekly art prompts and live drawing events on Zoom. All art levels and mediums are welcome!

Weekly Art Prompts
A new art prompt is announced in our free, private community and sent straight to your inbox every Monday. Interpret the prompt however you like, and draw it once, daily, or however many times you want!
All art mediums, styles, and interpretations are welcome. There is no wrong answer and no wrong way to draw!

Live Online Drawing Events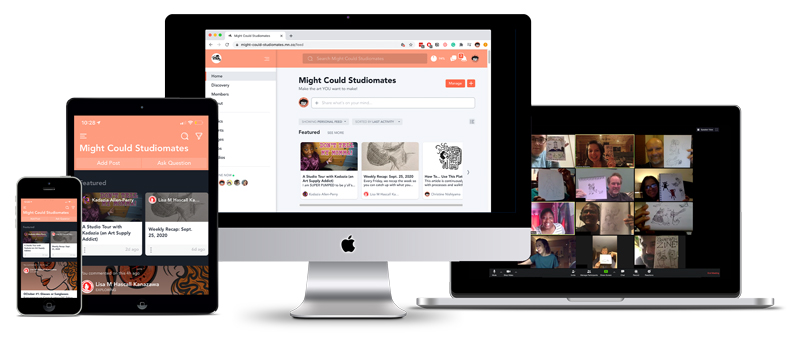 Want to schedule time on your calendar to draw and chat with other artists from around the world? Come draw with us at a Drink + Draw event hosted monthly on Zoom!
A Drink + Draw is a casual meet-up of anyone who wants to dedicate some creative time on their calendar and socialize with other artists in the area. We'll be drawing from that week's prompt or choose your own inspiration or project.
So bring your sketchbook and pen and let's draw!

Folks Talkin' About MCDT
"This week marks week 53 of drawing MightCouldDrawToday Themes. I have been drawing and posting almost every day to either MCDT. Joining MCDT, I ended up completing six sketchbooks and starting three more. If I hadn't, I might have completed one or two sketchbooks. So, here's to dedicating myself to another 52 weeks of drawing daily!"

–Craig A.
"Knowing there were other people drawing everyday gave me the push I needed (plus I loved your prompts)!"

–Michelle G.
"I feel like I can stay on course, because there are communities like the one you've created through Might Could Draw Today."

–Miranda M.
"Christine, I stumbled upon your drawing challenge about 10 days ago, a few days after I decided I wanted to draw everyday starting this year. I've already learned so much after this first week and am excited to continuing learning, challenging myself, and becoming a better artist."

–Lauren L.
"I wanted to take a minute to share how your weekly prompts and the group of artists you have brought together are such a blessing. You are changing lives in positive ways. Being part of "might could" has given me a purpose, an assignment, and the opportunity to show/see the groups take on the prompt. Everyone is so supportive regardless of skill level or creativity. Truly it is a supportive community that is led by a nurturing, uplifting mentor. I want to thank for the positive influence you have been in my art journey. Continue to paint the world with your brush."

Timberly G.
Come draw with us!