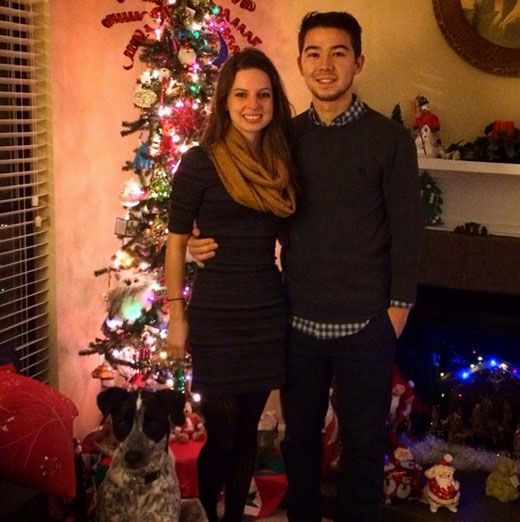 What a year, what a year! 2014 went by crazy fast, but I'm excited to begin 2015. Like anyone who freelances for a living (or anyone who works in the arts… or maybe anyone at all), I've gone through my ups and downs and my "Look at me, I'm killing it!" 's and "Oh god, what am I doing with my life?" 's. Haven't we all? Internet lives (like this blog) are funny because you typically only post the "look at me, I'm killing it" moments. You obviously don't see everything from someone's life by reading their blog or following their Instagram. So, before I jump in to talk about what's on my studio desk on this first Monday of 2015, I want to thank the only person who sees my floundering, "I just want to wallow in a sea of blankets and socks" moments. This year was probably my most successful and most accomplished year since I began freelancing and illustrating, but it was also the toughest by far. I grew physically, emotionally, and artistically and went through all the growing pains to get here. And there was one guy who was there for it all—who always gave me the kick in the butt I needed to emerge from my blanket cocoon. He's the hardest working, smartest, most ambitious person I know, and I'm lucky to have him here with me going into 2015. Thank you for everything.

Ok, ok, sentimental commentary over! Welcome back if you skipped that paragraph. One of my favorite experiences of last year was teaching on Skillshare! I currently have three classes: Scientific Illustration: Conveying Information with Charm, Picture Books I: Write Your Story, and Picture Books II: Illustrate a Story. As of this post, I have 2,312 students, 62 reviews, and a 98% positive rating on Skillshare! I'm so excited that people are enjoying the classes, and learning how to follow their passions. I also recently took Elizabeth Olwen's Skillshare class, Pattern Design: Creating Inspiring Repeats, and I highly recommend it! She does a great job showing her process of creating repeat patterns, which was something I had been wanted to learn for a while now. Here's the project I created for her class, based on an illustration I made earlier last year: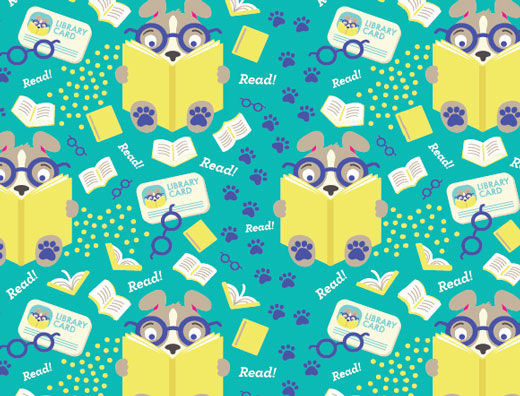 In illustration commission news, I've been working on a set of logos for young kids, and have been having a BLAST (ha) making them! Here's a snippet of the most recent version of the logo design. I'll be making a blog post about the final design and process work once they're complete.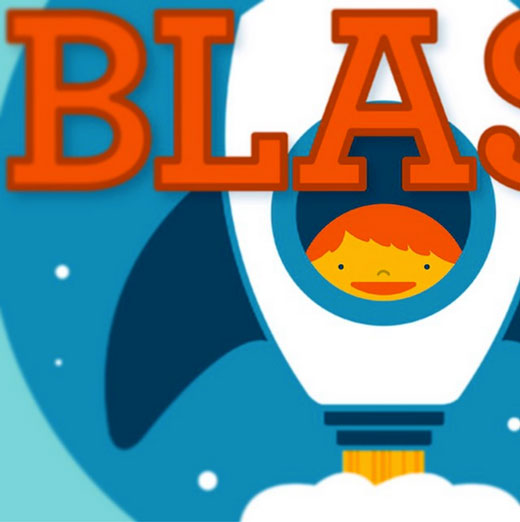 And… you guessed it! I'm still chugging away on my picture book. I think it's been almost a year since I started it, and it's changed drastically with each version and each round of feedback. It's been extremely fulfilling and frustrating, but I finally feel like it's all coming together and accomplishing what I set out to do with it. Getting close to dummy-ready!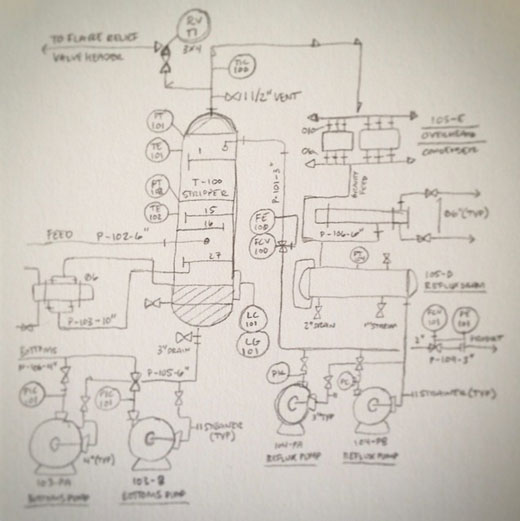 In non-illustration news, I've set up on Etsy shop and have actually had people order things! Amazing. I made this set of nesting dolls below for a woman's nephew, of the nephew in his hockey uniform, his two dogs, and two cats. The largest doll is 4″ and the smallest is .5″! It was so much fun to make, and I've already got an order from someone else to begin! This upcoming set is science-based and I'm super excited to get started on it.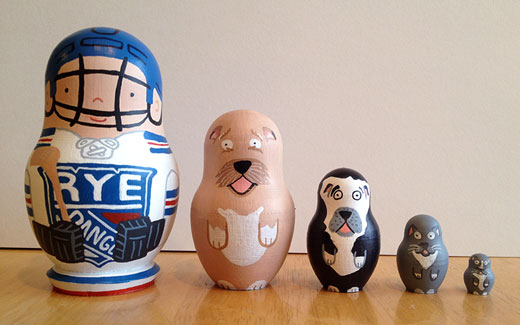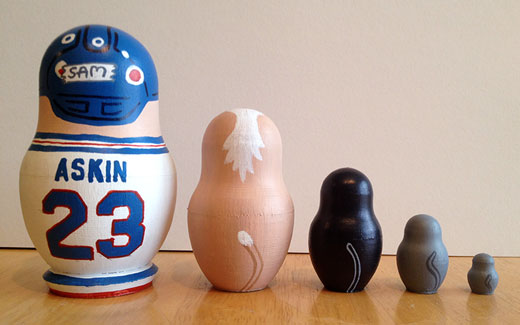 I also bought a wood burner in 2014 after a camping trip where I was plopped down in front of a log and handed a lighter, and immediately became obsessed. This wooden plate charger below took an extraordinarily long time to make, but was so lovely and put me instantly in my meditative zone each time I worked on it. The pattern is inspired by the North Carolina Blue Ridge Mountains. I definitely want to burn more things and put them up in my Etsy shop.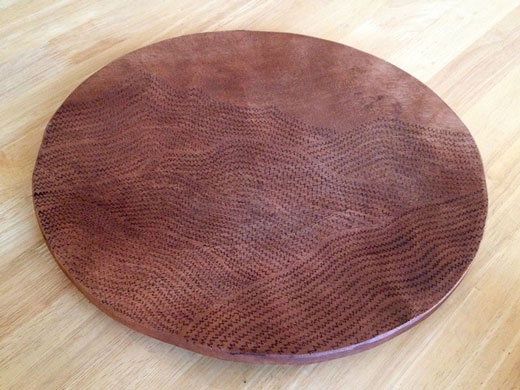 Here's a little Instagram video showing a snippet of my wood burning process:
That's it for now! Happy new year, and I hope you have a fantastical year ahead of you!