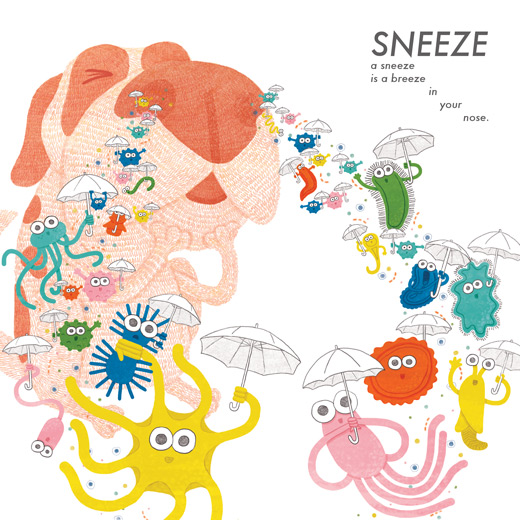 I created this piece recently as my entry to the 2013 SCBWI Tomie DePaola Award. This year's prompt was to illustrate the poem included above for a picture book geared towards a younger audience. The winning entry is chosen by Tomie, and he specifically said in the instructions to "PLEASE surprise me", so I tried to do something really unique! I think the bright, primary colors and inclusion of an animal would resonate with the younger audience, and I think that having little microbial creatures flying out, riding the breeze of the sneeze is a pretty original concept. So far it's vastly different than the other entries I've seen, so at least I have that going for (or against?) me! The other entries I've seen have been really great. They announce the winner mid-January, so we'll see what happens. Here are some close-up shots, and you can see more close ups in my portfolio.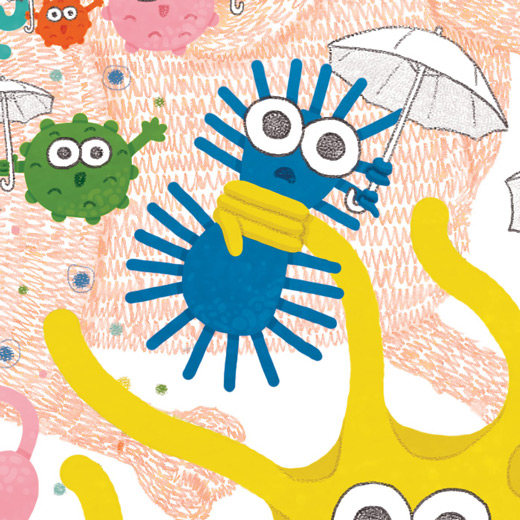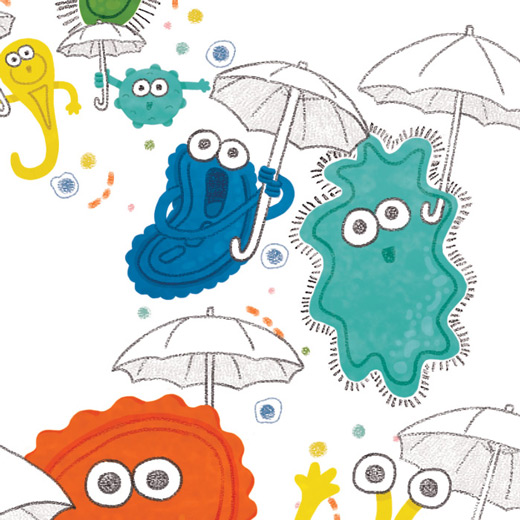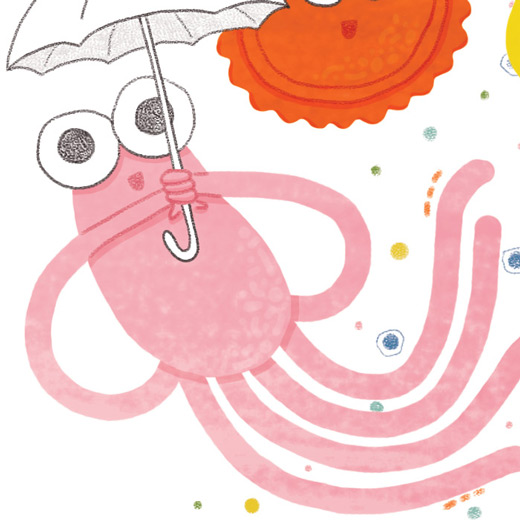 In any case, I had a lot of fun creating the little microbes and all the textures. There are not many things I love more than just drawing swaths of pencil textures. It's so therapeutic, and almost meditative. Here's the original pencil drawing for the dog in this illo, as well as some early sketches: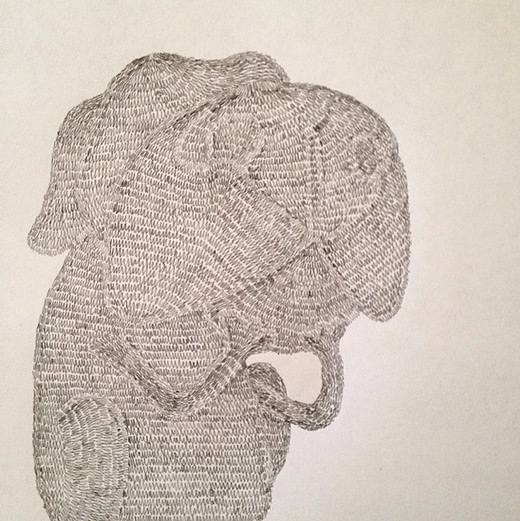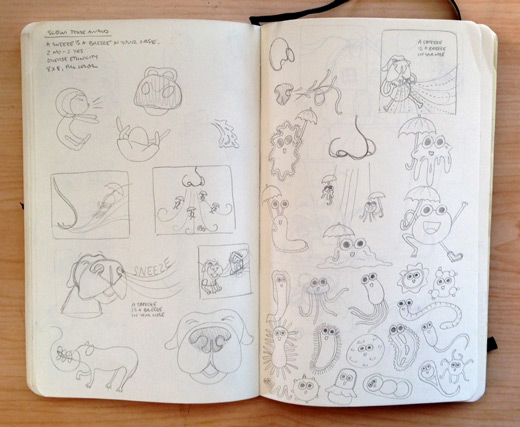 I've also got this piece up in my Society6 shop if you're interested in that kind of thing!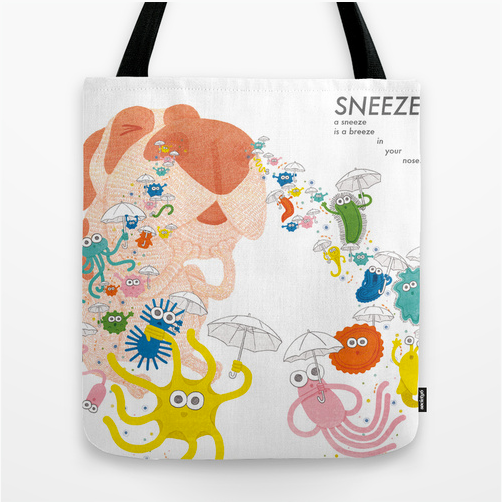 And as for in-process work, this is one of the things I'm currently working on. Any commission that includes drawing cats is A-OK with me!