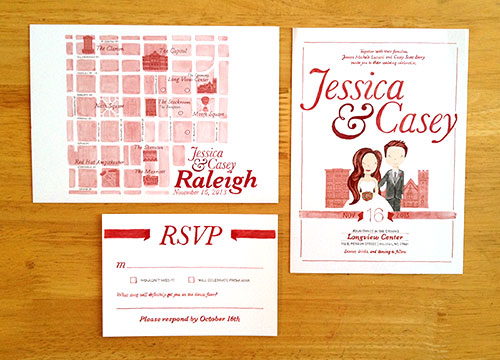 Eek! I just got the wedding invitations I designed in the mail yesterday, which means I can finally post them here! You may remember that I blogged some process shots over the past few months (see here, here, here, and here), and I can now show you the entire project! I designed and hand-painted the invitation pack for this North Carolina wedding, including a main invitation, map of the area, lodging info, and RSVP card. Every letter and every image was hand-painted or hand-drawn, then scanned in and printed professionally.
I had a blast making these pieces, especially the map of Downtown Raleigh—it made me homesick for Ralz! I really enjoyed working on a long-term project along with some of my shorter deadlines. The variety keeps every day interesting. I may have increased my chances for carpal tunnel with this project, but I think the pieces turned out wonderfully, with so much personality and love behind every hand-painted letter. You can't beat that!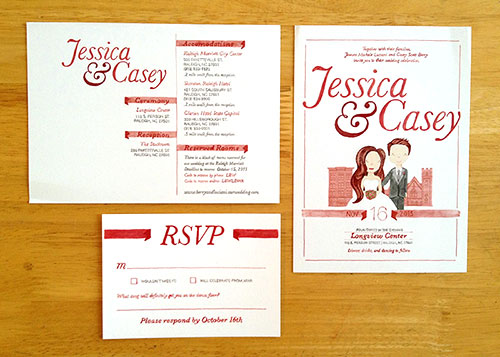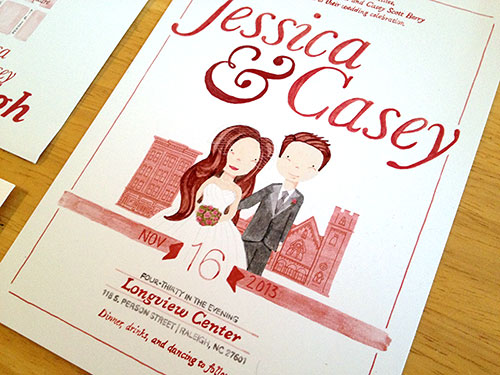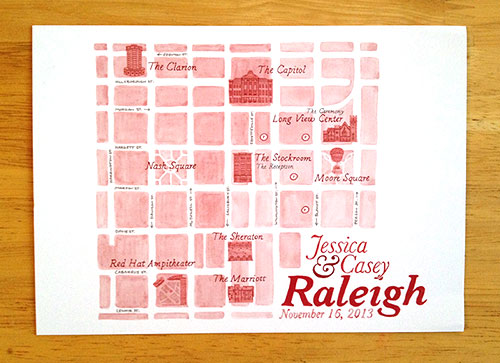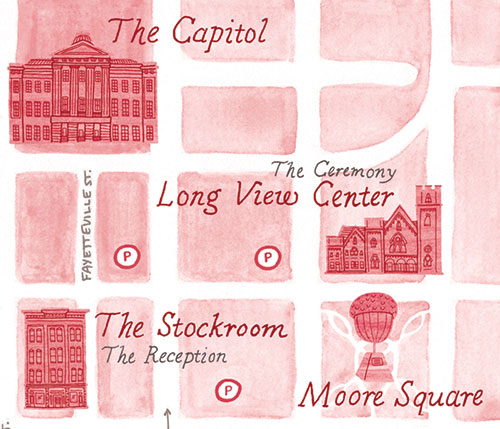 Here is a close up shot of the map card above, and below is a photo of all the pieces I have from going through the drawing and painting process of creating the invitation pack. I left out a few sketches and messy brainstorming, but this is almost all of it! I love looking back on the process and keeping all the pieces that accumulate throughout a project. Instant nostalgia.
You can visit the project in my portfolio to see slightly larger images of the project, if you're interested!