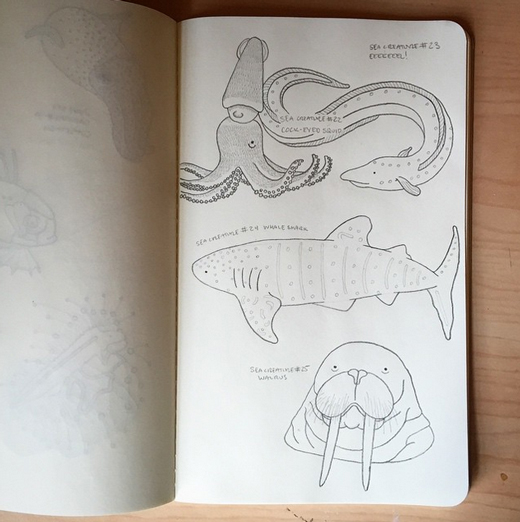 July is always such a crazy month! And I have a big news announcement! I achieved a big freelancing milestone in June—I made more money from freelance work over the month of June, than I ever have before, and that includes my monthly salary when I was working full-time in a graphic design studio! EEK! This is a big milestone for me and is a definite nudge that I'm on the right track and things are going well. I'm super thrilled and can't wait to keep working on the things I love!
In other news, I wrapped up my daily drawing series in June where I drew a different sea creature every day. Here are a few of my favorites from the last bit of the series: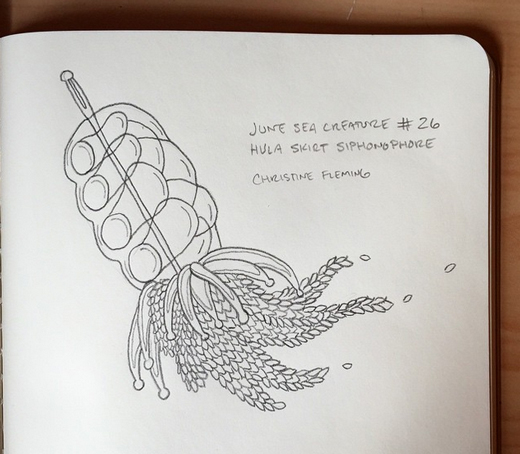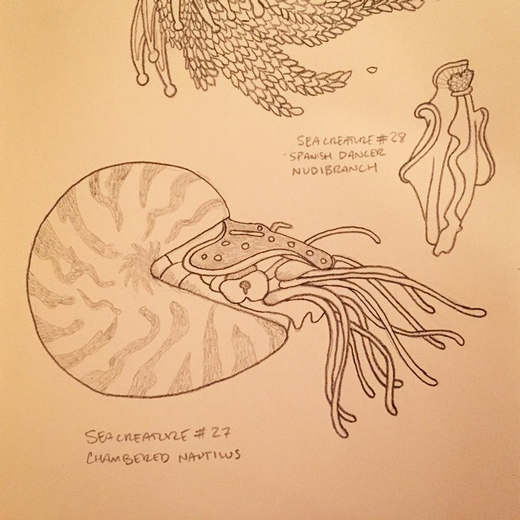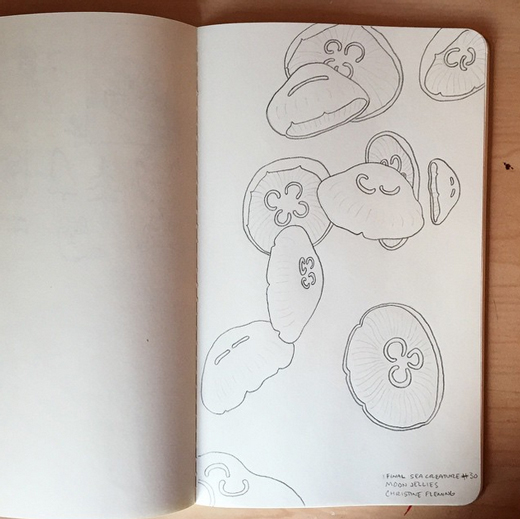 I saved my favorite creature for last: Jellyfish! These are actually called Moon Jellies, and they're adorable. Although they're in close contention with my other favorites: Cuttlefish and Siphonophores. I could talk about those things for hours! Really, don't ask me about them unless you want an earful of "did you know?!"'s.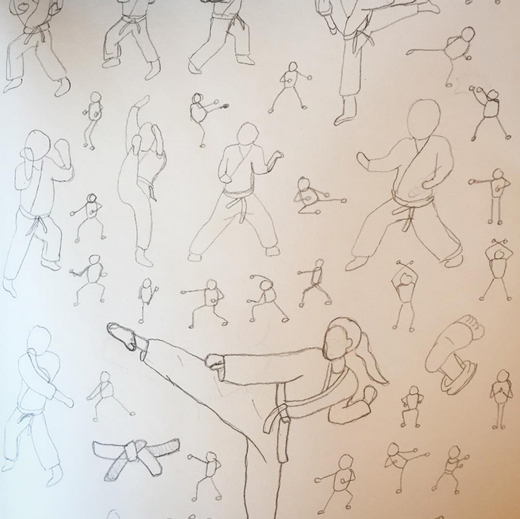 Along with personal drawings, I've also got some exciting client projects going on. Last week I wrapped up an animation project that was a ton of fun and I can't wait to post it once it's finalized! I created the whole concept, storyboard, and all artwork, and worked with an animator to bring it to life. I'm also working with another client to make some school administrator worksheets and infographics with a karate theme! So I got to explore drawing karate poses and powerful girl kicks! Hai-yah!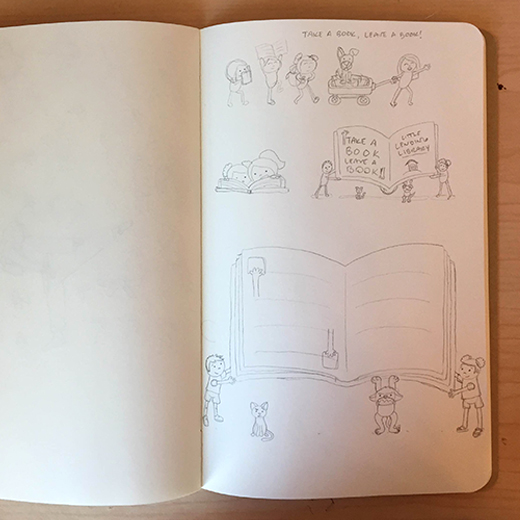 I'm also making an illustration for a Little Lending Library in one of my hometowns in North Carolina. So that means drawing lots of kids excited about reading!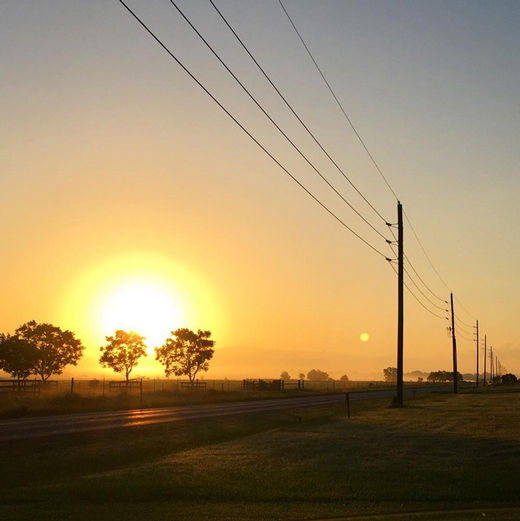 I'm writing this right after my morning run, and look at that sunset! I had to stop before I ran and snap a picture it was so beautiful. Sometimes Texas just knocks me off my feet with it's gorgeous sun and huge skies. Now, to get to work! :)