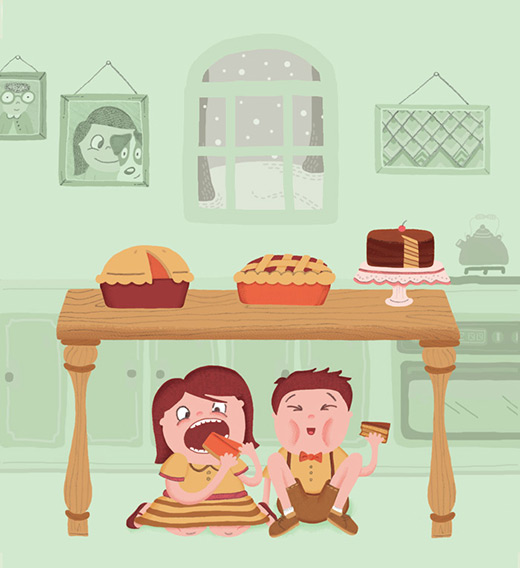 October was super busy, so now I've got some new work up in my portfolio! The pieces immediately above and below are promotional pieces I created to be printed as postcards and mailed out to Art Directors I'd love to work with. And I just mailed out the first batch this week!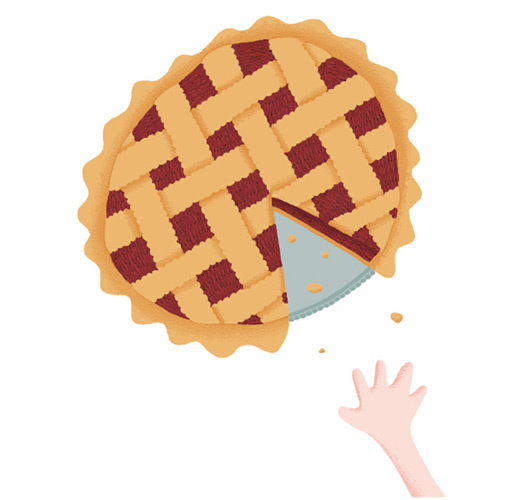 This was the second illustration I made for my promo cards, and was on the back of the postcard.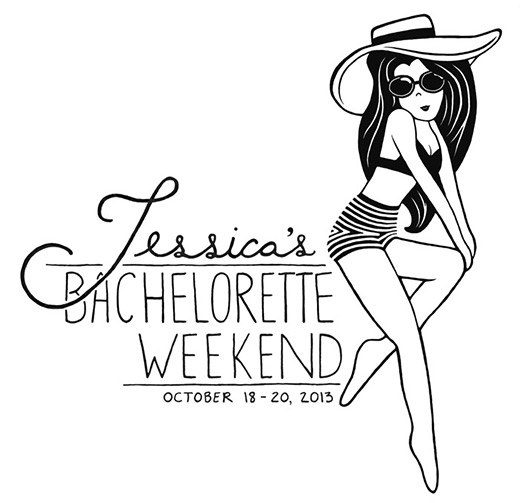 This piece above was commissioned by the sister of the bride that I previously created wedding invitations for. She was taking her sister on a surprise beach bachelorette party and wanted to have an illustration commemorating the event printed on a Turvis cup. I'll have photos of the cup coming soon!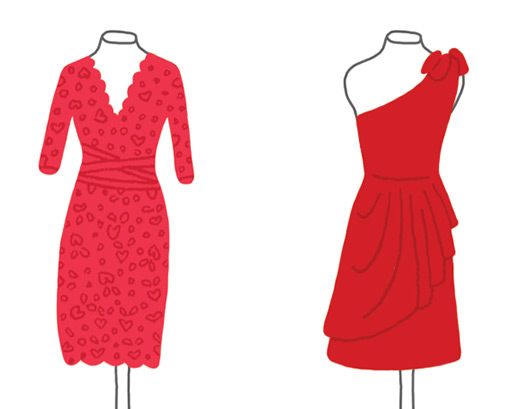 This week I finalized the illustration I created for the same bride for her day-of wedding program. She commissioned me to illustrate the wedding party in the dresses, suits, and military dress uniforms that they would each be wearing at the wedding. It was a great idea, and fun to illustrate something different! Not having facial features, emotions, or poses really allowed me to focus on the little details and experiment with the balance of simple vs. complex.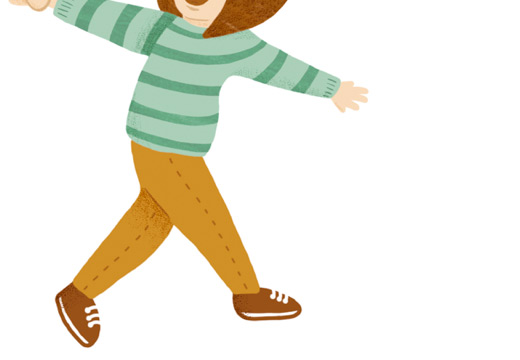 This piece! I'm super excited about this one (which is actually a series) but I can't share it until January! Bummer. So here's a little screenshot of part of it and here's a hint: you'll be able to pick it up at your local Barnes and Noble! :)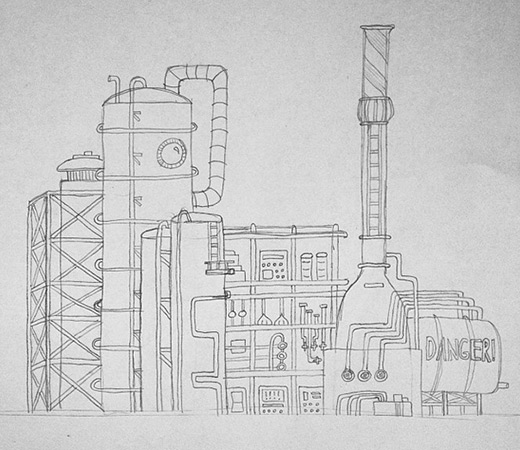 And finally, remember those hazmat guys I was working on? I started a personal illustration a while back based on my interpretation of what my boyfriend (a Chemical Engineer) does all day at work. He told me once something happened with a "smoldering catalyst" and I knew instantly that I had to draw it (whatever it was). I haven't forgotten about it, it was just on the back burner for a bit, but now I'm back at it! Hopefully I'll finish it up soon, but in the meantime here's a sketch of the environment I created.