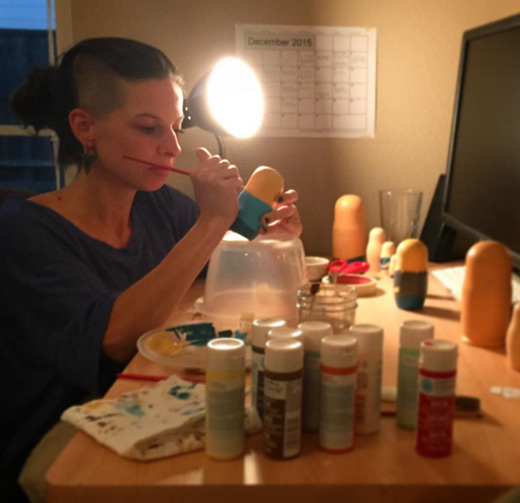 HOW did this year go by so fast!? The last few months have been absolutely crazy, but have also been very satisfying and invigorating. I am definitely going to try to relax for the next week or so for the holidays and recharge my batteries! I'm going to be taking a bit of a sabbatical from a few things in January and February to focus on book projects, and I'm so excited to keep working on my books. I've got two graphic novels and a picture book cooking. I'm going to try to get my next coloring book on architecture out early next year, but other than that, it's all books for a while!
Here's a few of the things I've been so busy with this month:
A slew of custom nesting doll Christmas orders—39 dolls total! Here's a little video I took of some of them:
I also illustrated a comic for the NC State Alumni Magazine! The article is about a machine that a scientist at NC State made to research how the Norovirus is spread, written by Eleanor Spicer Rice. I believe it will be published in the Spring 2016 issue! I really love making comics, and I love illustrating science-y things, so I hope to do more projects like this in the future!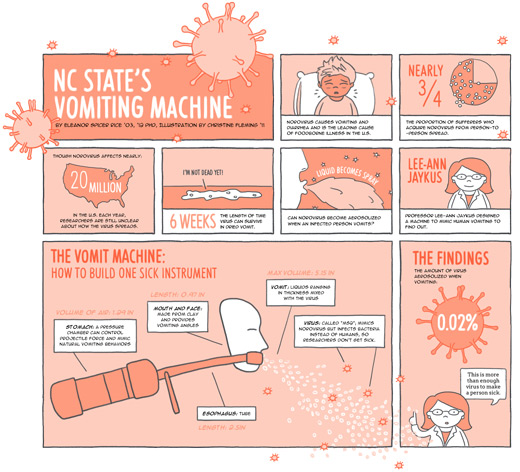 I also designed five logos, designed a poster series for the City of Houston, hosted a live workshop in my Drawing Comics Skillshare class, fulfilled a bunch of coloring book orders, and went to my first two live craft shows. It was a hectic end to an amazing year, and I can't wait to get back to my desk in 2016 and keep on truckin'! Happy holidays! :)