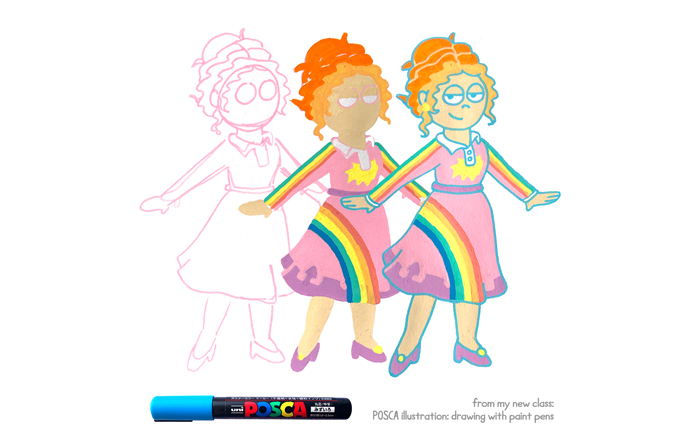 Yesterday marked the end of my 1-month sabbatical from Instagram. From April 2–May 2, I didn't post anything on social media (Instagram is the only social media account I keep up). My sabbatical rules were that I could browse IG if I wanted to, but I couldn't post anything—feed post, story, or comments.
When I started my sabbatical, I wasn't sure how I would feel at the end. Would I want to go back? Would I leave Instagram forever? Would I be itching to post?
Well, I do have some things to report.
What I Learned from my IG Sabbatical
I opened Instagram less and stayed on for less time without the attraction of posting or checking comments on my posts. Endless scrolling was never a big problem for me, but I do feel like I regained some time and attention and reset my itch to log on multiple times a day. I intend to keep up this trend, and open the app much less frequently.
I began wishing I could see more posts from the people I actually know, rather than constant updates from "big" artists/people with like 100K followers.
I realized my true intention and "why" for Instagram is inspiration. While off Instagram, I thought about why I use it, and why I did or didn't want to go back. After lots of thinking, it was pretty obvious it all boiled down to inspiration.
So, to summarize: I am back on Instagram, but I'm making changes to the way I use it.
Curating My Feed to Inspire
Among those changes, the biggest is culling through which accounts I follow. This will be an ongoing process, but I've already unfollowed over 100 accounts and am seeing changes in what is shown to me in my feed. My process for doing this is:
When I am on Instagram, I keep my new intention in mind—inspiration (more on this below).
As I scroll through my feed, I may come across a post from an account I either don't recognize or don't remember following or have not been connecting with lately.
If that particular post does not spark inspiration for me, I tap on their handle to go to their profile and take a look at their recent feed. If none of those posts spark my inspiration, then I deduce that this account is not going to bring me inspiration (or personal connection) in the future either.
I then unfollow the account.
Why Does it Have to Always Be More?
Now, if you are an artist on social media, trying to grow a following, hearing that may give you anxiety. I understand. We all feel this huge pressure to develop a large audience and gain and keep as many followers as we can. Losing a follower can feel like a rejection and a direct critique that our art (and we) are not good enough.
But I believe that's an unhealthy way of looking at social media. Our goal shouldn't be to get MORE followers or have the MOST followers—it should be to have the RIGHT followers.
The "right" followers are the people who are most interested in you and your work. This includes the people who appreciate seeing your art and the fellow artists who are inspired by your work to create their own work.
It's like the idea of 1,000 true fans by the writer/editor, Kevin Kelly. I could aspire to have 100,000 followers (most of which would probably never see, like, comment, or care at all about my work), or I could aim to have 1,000 followers who actually care and are inspired by my work.
The Inspiration Goes Both Ways
I am a huge believer in the concept of creativity feeding creativity, and that all new ideas build upon old ideas. If you study art history, you can trace how one artistic innovation (read: breaking the rules) led to the next, and each generation of artists stands on the shoulders of the last to constantly be creating new, original art. The art feeds itself. We artists feed each other.
And that process still happens today. In fact, that creative remixing happen more now because social media has connected artists across the world in ways never done before. Artistic innovation is no longer limited to an insular group of European men. Any artist can be inspired by any other artist. Every artist can be a part of this worldwide collective of art.
But this cycle of creativity all depends on one thing: sharing our art. If no one shares their art, no one gets inspired. If no one gets inspired, then art innovation stalls. Creativity feeds creativity.
Anyways, I'm getting a little grandiose here, but that's the beauty of sabbaticals, right? The time and space to contemplate big ideas and come back with clear intentions and concrete goals for a better path forward.
My Path Forward as an Artist on Instagram
I believe social media is powerful and meaningful and, right now, a vital part of my experience as an artist. It serves as a source of motivation, accountability, connection, and inspiration. But I've realized that the power of how I experience Instagram lays with me.
So, now that I'm back, I am taking the reins and crafting the Instagram experience I want to have:
I want to give and receive inspiration.
I want to cultivate connection with people I actually know.
I will curate my feed to around inspiration and connection.
I will be more selective of who I follow.
I will prioritize my time to focus on what matters to me.
I will focus on growing and innovating as an artist.
And finally, I now see sharing my art on Instagram filling two important purposes:
Keeping a chronological digital sketchbook: A way to catalog and look back on my artistic growth.
Contributing to the global collective of artists: A way to receive inspiration from other artists and attempt to give inspiration back in return.
Thanks for reading!
<3,
Christine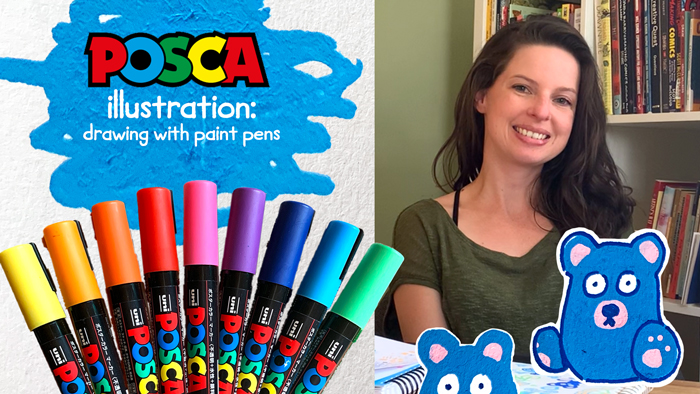 P.S. New Skillshare Class on Posca Illustration!
So what did I do with all that scrolling and swiping time free this last month? I made a brand new class called Posca Illustration: Drawing with Paint Pens! I get so many questions about drawing with Posca paint pens, so I finally sat down and put everything I know about them into this class! I think it's a really good one! :D
If you're not already on Skillshare and you'd like to take this class, you can use this link to get 14 days of free membership. This class is just 30 mins, so you can hop right in and then take other fun classes too!
Hope to see you and your Posca drawings in the class!