Learn about your artistic style with an Influence Map!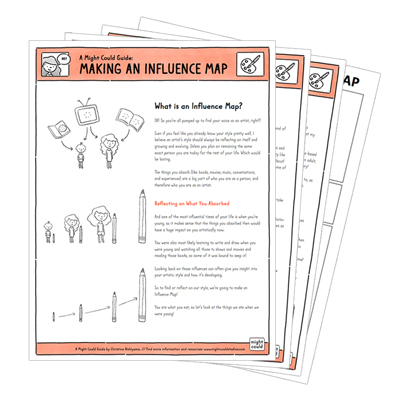 Sign up below to get my Influence Map Making Guide that shows you how to analyze your influences and learn more about the artist inside you! You'll also get my weekly essays on creativity and artmaking!
Might Could Essays
Sign up for my email newsletter and you'll receive my essays on making art and being an artist. You'll also be the first to know about any new projects from me!