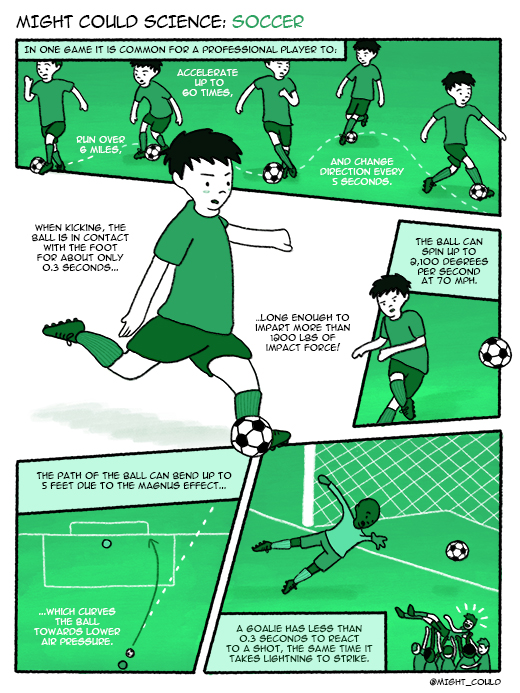 Here's this week's comic! This was inspired by the Copa America tournament going on in North America right now! I got to go to the Semi-Final game with Argentina vs USA, and it was awesome! We lost, but you know, Messi.
With this comic, I tried to experiment with angled panels and breaking elements out of the panels. I wonder what I should focus on next…
You can follow this comic series here on my blog, as well as on Twitter and Instagram with the hashtag, #MightCouldScience, and you can see detail shots of the comic in my portfolio!