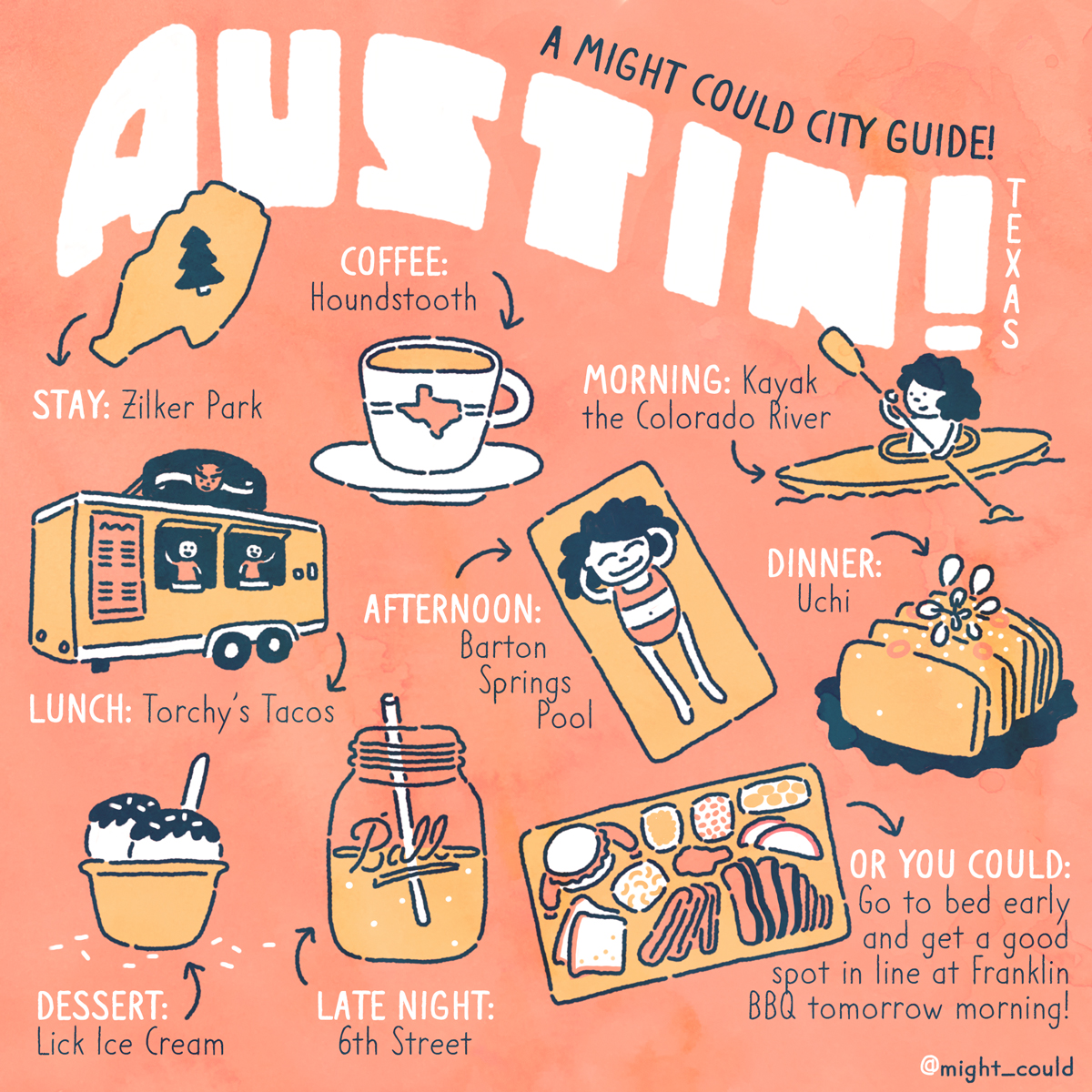 Woo-hoo! The first city in my new series, Might Could City Guides is now up! I love traveling to other cities, and also LOVE doing the research to plan the trips! It's weird I know. I love to plan.
So basically I have all these spreadsheets, lists, and resources sitting on my hard drive, and I'm pulling them out and sharing them around!
First up is Austin, Texas. I lived outside Houston for a few years before moving to Atlanta, so I was thankfully able to make it out to Austin every now and then to romp around! I've illustrated out my ideal Austin day above, and included the links to those things, plus more recommendations that didn't make the cut for the illo but are still awesome!
P.S. The Making Of video for this will be posted tomorrow on this blog and my YouTube channel!
Things to Eat:
Things to Drink:
Things to Do: