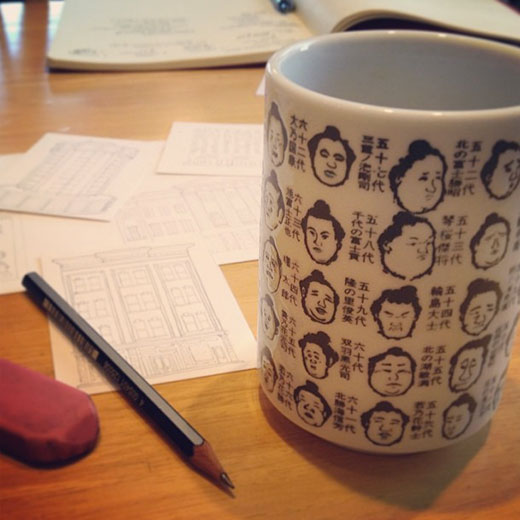 It's Friday! I thought I'd post some updates on a couple projects I've got going on currently. These first two images are part of my process of creating a map for a client's wedding invitation. I've posted a few process shots from this project in previous posts, and these shots focus on the details of the downtown Raleigh landmarks. I've had a lot of fun drawing the buildings and can't wait to paint them—but this project makes me miss Raleigh so much!
As for personal projects, I'm continuing my Girl Feelings series, but decided to do a different type of piece for the next installment. I chose to create one character and hand-drew her in maaaaany different facial expressions and then create a composition with all of them stuffed together in one piece. Once I finalize the digital composition, I'm going to hand-paint the entire piece.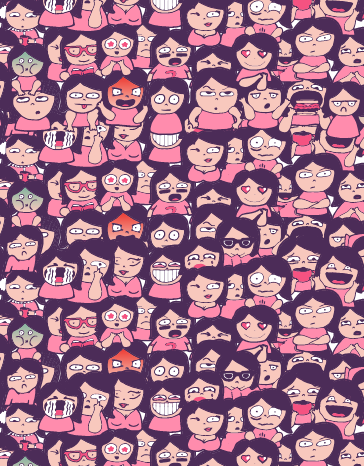 This little accident happened when I was aligning and sizing the digitized individual illustrations by layering one on top of another, and I thought it was kind of funny. I could see this as a animated GIF if/when I have more time to mess around!