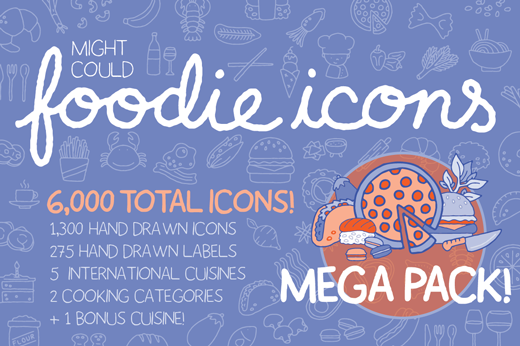 Woo-hoo! I'm finally releasing my newest project out into the world! Announcing: the Might Could Foodie Icons!
These icons are now available for purchase on Creative Market, and I'm so happy with how they turned out! I love food and I love drawing, so I made a bunch of food drawings of different international cuisines and cooking tools for you to use in all your foodie projects!
There are individual packs, or the Mega Pack includes all packs in my international cuisine Foodie Icon collection, and saves you over 50% off if you had bought the packs individually!
Included in this Mega Pack:
5 international cuisines (Asian, French, Italian, Latin American, American)
1 FREE BONUS cuisine (Indian)
1 cooking category
1 spices + herbs category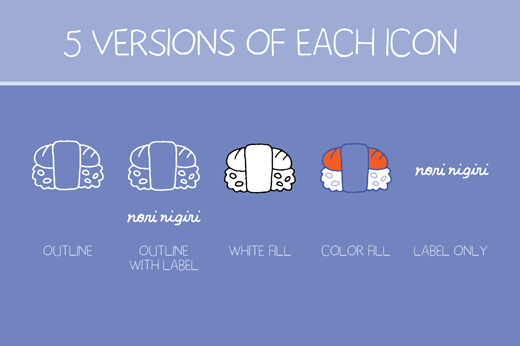 You can use these illustrations on whatever food industry project you're working on! Maybe you're a…
…sushi restaurant owner revamping your menu?
…designer creating a pop up bakery event invitation!
…developer making a new takeout food delivery app!
…teacher looking to spice up your homework worksheet on international cuisine!
…food blogger hoping to catch the eye of more readers with your next post!
Whatever your foodie needs, I've got you covered.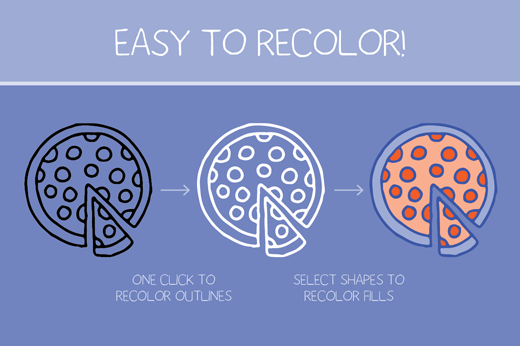 What's in the package:
6,000 total icons
1,300 hand drawn icons
275 hand drawn typography labels
5 different versions of each icon (outline, outline w/ label, white fill, color fill, and label only)
1 editable/scalable vector Ai file of all icons
1 preview PNG showing all icons in the package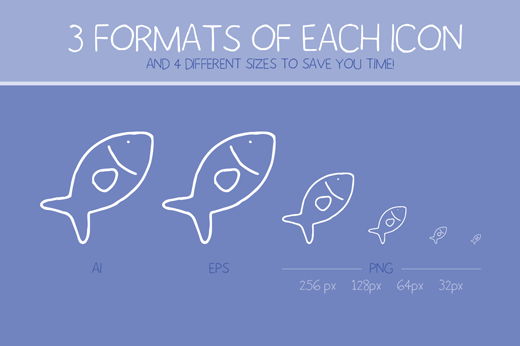 Icon Formats:
3 formats of each icon (Ai, EPS, PNG) » Individual files for EPS/PNG for easy placement!
4 sizes of PNG (256px, 128px, 64px, 32px) » Saves you so much time!
All PNGs are on transparent background » Just drop them in your design!
Here's a preview of all the icons you get with the Asian Cuisine pack:

If you don't need all 6 cuisines (+cooking+spices+herbs), you can buy the cuisine packs individually! There are 5 different international cuisines available: (Asian, French, Italian, Latin American, American) and you can also purchase the Cooking or Spices + Herbs packs separately.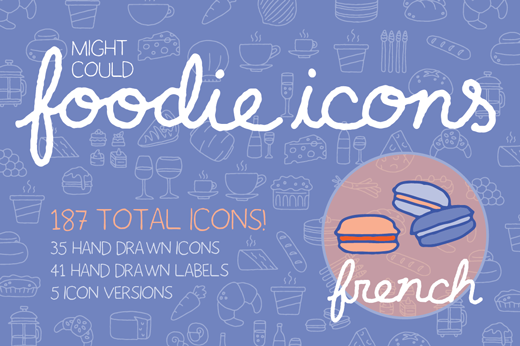 Is a cuisine or food missing from any of these packs that you were hoping to see? Email me or comment here to let me know and I'll look into updating the pack with your suggestion!
I'd be thrilled if you took a look at the icons and let me know what you think! Creative Market is an awesome place with tons of great resources, and I'm so glad to be a part of the community now!
Thanks again for all your support and for following along with me! :)