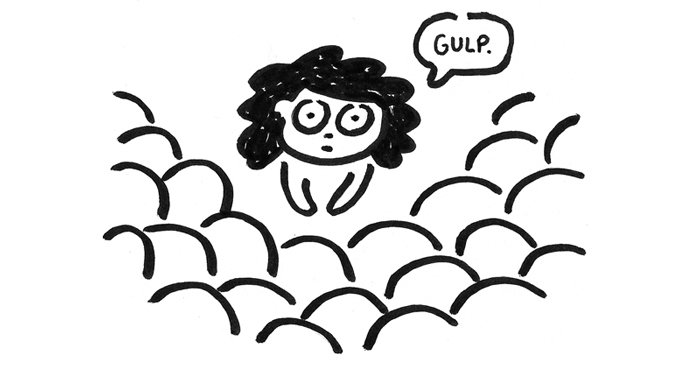 I've been teaching art classes online for almost 4 years. I've taught 17 courses, over 45,000 students from around the world, and my course videos have been watched over 1,000,000 minutes. It's mind-boggling.
Prior to teaching, I was a student too. I graduated from Design School and worked as a graphic designer. Later I became a self-taught artist, cobbling together my art education with online classes, courses, and books.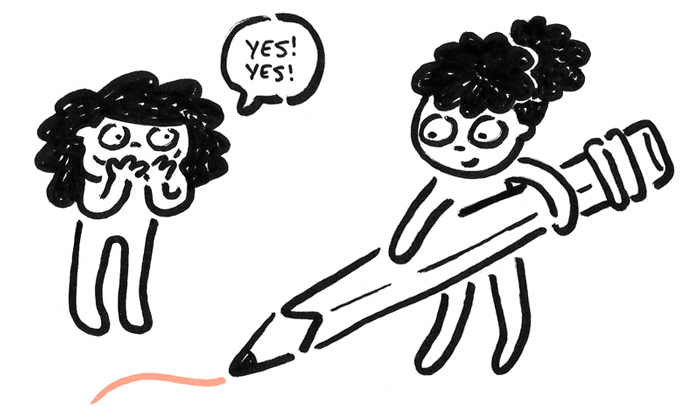 I started teaching because I enjoy learning and sharing what I've learned to help others. After I taught a few basic illustration classes, I became obsessed with the idea of an artist's individual style and voice. I love weird, unique, expressive art and am always thrilled when I see other artists creating art that is so obviously natural to them and speaking in their own unique voice through their art.
And so, I set out on a journey to teach that. I didn't want to teach people how to make art. I wanted to teach people how to make their own art. How to speak in their own voice. How to find their unique artistic style and voice.

I had recently made it through my own difficult journey of finding my artistic identity. I went from not knowing if I could be an artist at all, to not knowing who I was as an artist, to not knowing how to keep growing and evolving as an artist. I struggled for years and eventually got to where I am today. I'm now able to let my drawings flow out of me more naturally and have developed a steady and recognizable—yet constantly evolving—artistic style.
Of course, I still have off days, and I'm not claiming to be a brilliant artist. I am whatever I am. That's not important to me. What matters to me is that I've achieved a happy contentment with where I am on my journey, an unquenchable drive for growth, and a steady confidence in myself and my art.
But it was far from easy to get there, and I wanted to help others get there without having to go through all the years of intense struggle that I did.
So I created my first flagship course, Sketchbook to Style Boot Camp.

Sketchbook to Style Boot Camp is—in a nutshell—my step-by-step system designed to guide you through the journey of starting a sketchbook practice to discover your unique artistic style and voice. *catches breath.*
I launched this course almost exactly one year ago on April 18, 2017.
And I had no idea what was in store.

I thought launching this course was the culmination of a goal, the completion of a project, and that from there I would move on to who-knows-what next. But it was in fact, the beginning of what may well be my life's obsession. This idea has grown, expanded, and evolved into something even greater, and it has possessed me completely.
In the one year since the course launched, I have learned more about art, artists, and art education that all my previous years teaching and making art combined. And as I reflect back to move forward, I've come to three major realizations:
I'm not teaching people how to make art, I'm teaching them how to be artists.
I'm not a teacher.
Online art classes don't work.
I'll be back to explain soon. :)