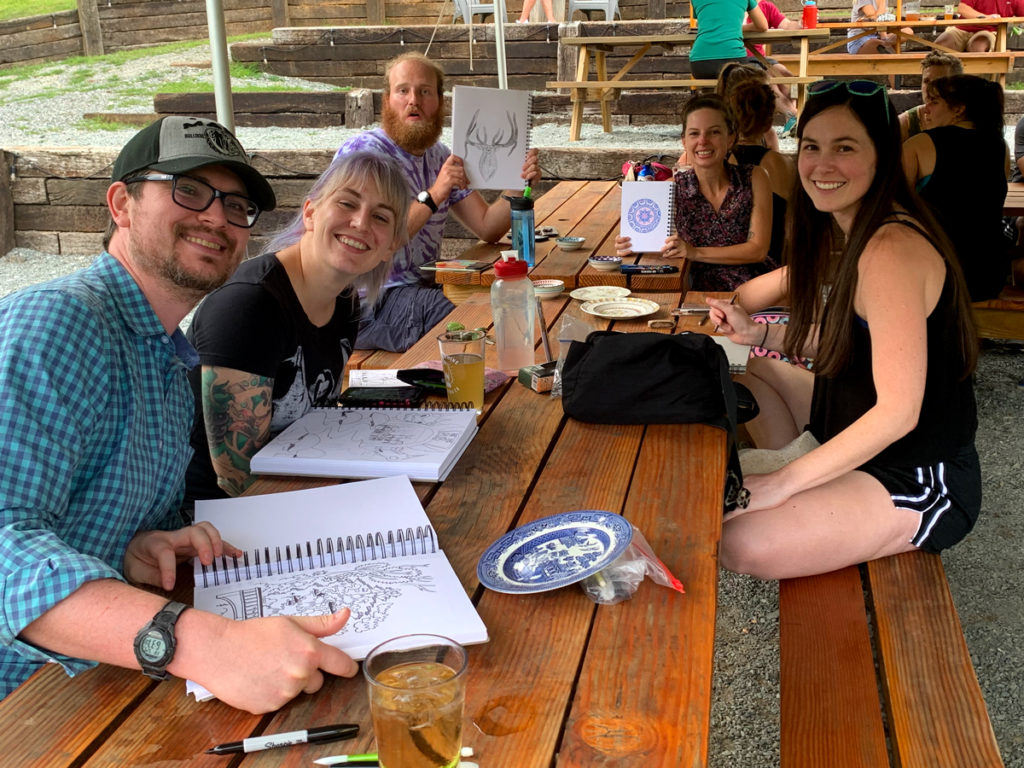 Draw With Us Every Second Thursday!
The Boone Drawing Club meets the second Thursday of each month in locations around the Boone, North Carolina area. Illustrators, painters, creatives, and doodlers—all are welcome!
We'll give you an art prompt, you bring your sketchbook and art materials you like to create with. Join us for some good ol' drawin' and chattin'!
Upcoming Events:
December 8, 10–11am
Hatchet Coffee
150 Den Mac Dr. Boone, NC
January 12, TBD
February 9, TBD
March 9, TBD
Join the Email List!
Join our email list below to get email reminders and updates about Boone Drawing Club events! (FYI: This is a separate list from my personal Substack—you will only be sent info about Boone Drawing Club!)