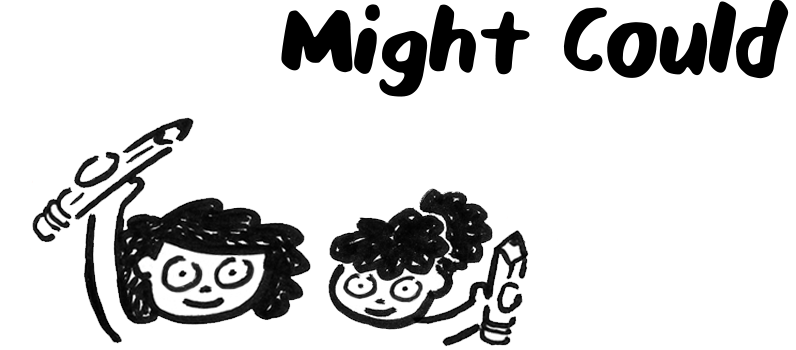 Make More Art Together!
A creative community of artists supporting each other on our artistic journeys.
What is Studiomates?
After six years of teaching 17 online art classes with 70,000 students from around the world, I've finally realized the glaring missing element from online art education. The studio. And more specifically—the studiomates.
Here in Might Could Studiomates, you'll join a creative community of artists exploring and discovering their artistic styles and passion projects. You'll find help with creativity problems, stumble onto inspiration, share experiences, and make friends.
This space is for those who want to make, share, and grow our art together.
This is your studio. These are your studiomates.
What's Inside the Community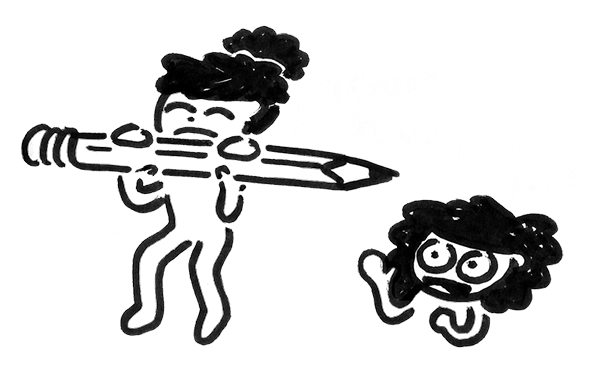 Art School Boot Camp
Learn art school's fundamental concepts—composition, color, gestures, and more!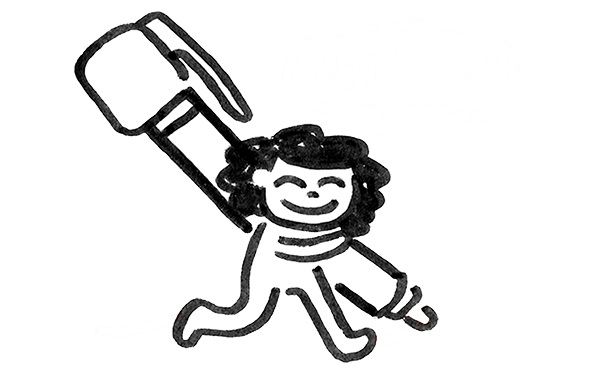 Drawing Challenge
Develop a drawing habit with weekly prompts, prizes, and support from fellow artists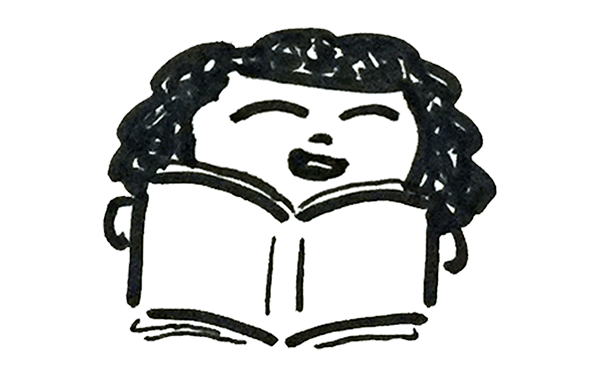 Book Club
(Coming Soon!)
Dive deep into learning about the artistic mindset! Learn with other likeminded artists.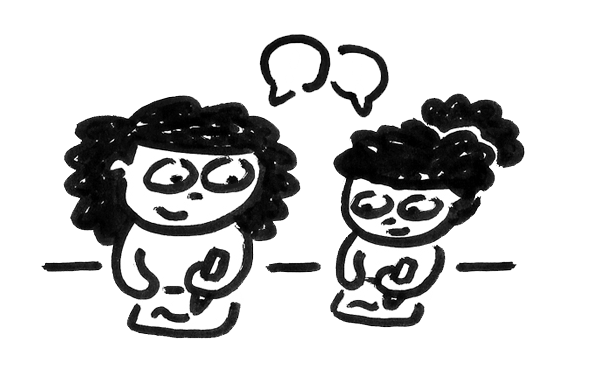 Drink & Draw
Get together with other studiomates and sit back, chat, and drink while you make art!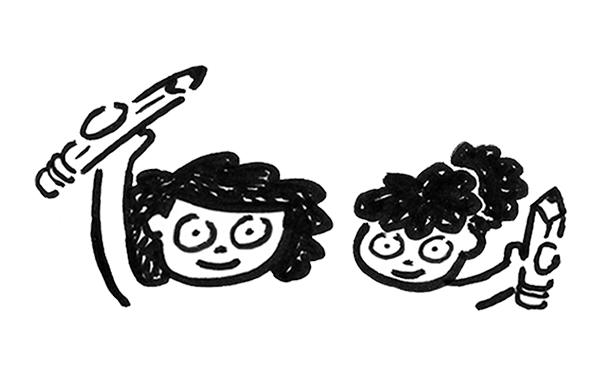 Vibrant Community
A likeminded yet diverse community where everyone is rooting for your success!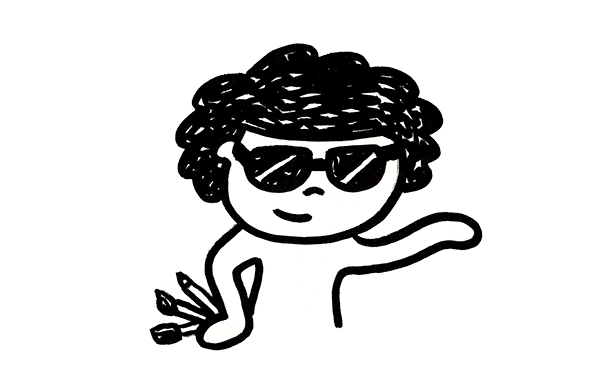 Member Highlights
Get highlighted and share your artwork and story—connect and get your name out there!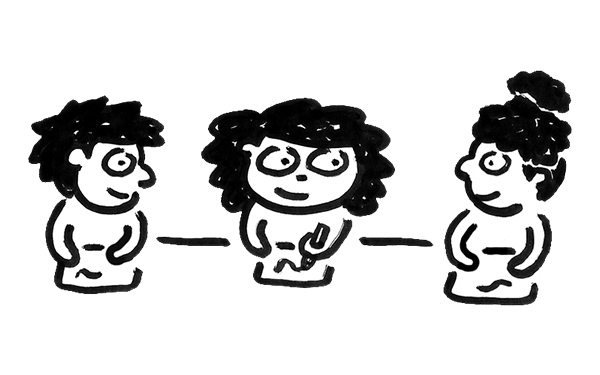 Essay Discussions
Exciting conversations about all topics related to the path of the self-taught artist!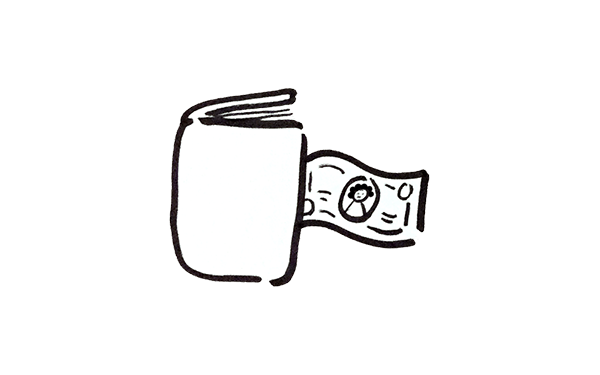 Might Could Discounts
Huge discounts on merchandise and the Flagship Studios within Might Could!
The Studiomates Artist's Journey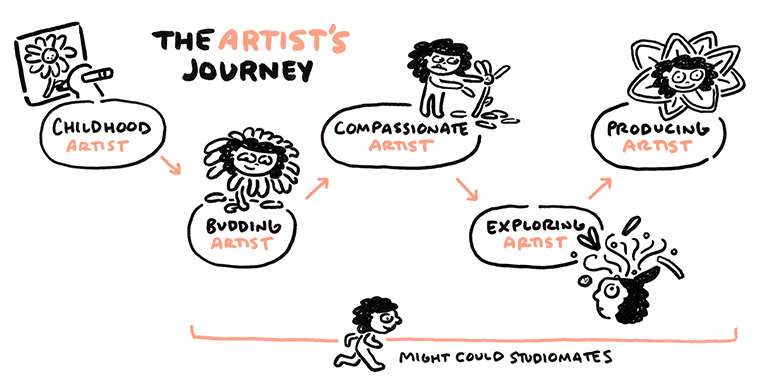 Might Could Studiomates Will Help You:
Develop your creative mindset
Discover your artistic style
Create your dream projects
All in a nurturing environment surrounded by a supportive creative community.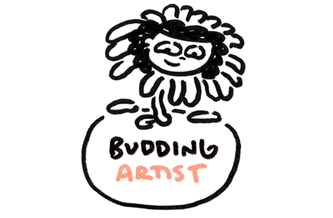 1. Budding Artist
The budding artist is learning to claim the title "artist" while trying to grow and improve their skills. They have developed hard beliefs about what is good art and bad art and are driven by their inner critic.
2. Compassionate Artist
The compassionate artist is learning how to let go and be present with their art. They try to focus on the process and not judge the outcome. This allows them to start to relax and begin having fun with their art.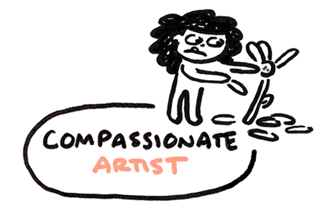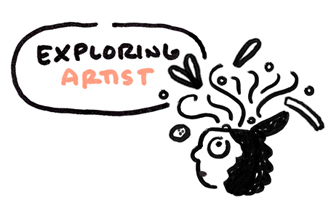 3. Exploring Artist
The exploring artist is experimenting with their art, playing with different ways of drawing and finding what feels good. They don't judge their work, but do observe it closely.
4. Producing Artist
The producing artist has found their unique and enjoyable style, although it's always evolving. They notice and follow what bubbles up in their work, transforming their curiosity into completed art projects.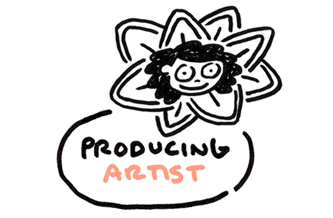 Tell Me More About The Community!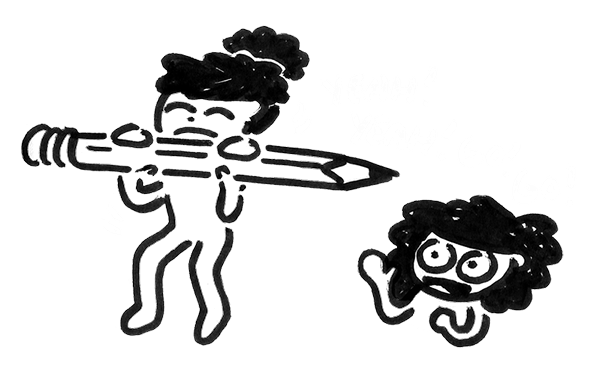 Art School Boot Camp
Attending art school easily costs more than $50,000 in tuition alone. Most people can't afford it. This course series aims to teach the essential knowledge of art school without breaking the bank. You'll go through the fundamental concepts learned in art and design school, including composition, color, gestures and many more!
After you finish you'll be well on your way to forming habits around the Art School fundamentals so they become second nature every time you pick up a pencil. This bootcamp is great for all artists, whether you make books, comics, illustrations, paintings, or you just like to draw! Take the classes along with your friends and Studiomates for added motivation and accountability!
Art School Boot Camp Mini-Classes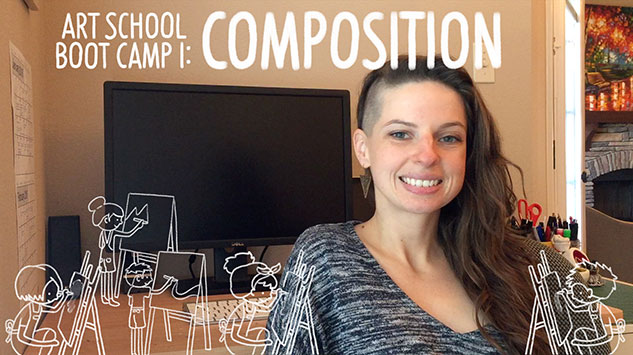 1. Drawing Compelling Compositions
Learn how to arrange the elements of your artwork into a strong composition! We'll cover the basic design elements and principles, then learn six different techniques for building a composition, with examples in cinematography. For the class project, we'll redraw an old piece of artwork and improve its composition!
2. Drawing Dynamic Gestures
Learn how to inject energy and liveliness into your illustrations! We'll go over three important concepts for drawing poses and actions, then put our new knowledge to work by completing speed drawing exercises, which helps us loosen up and get comfortable drawing gestures and actions.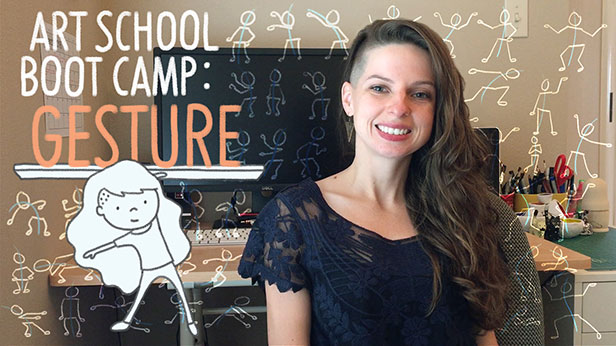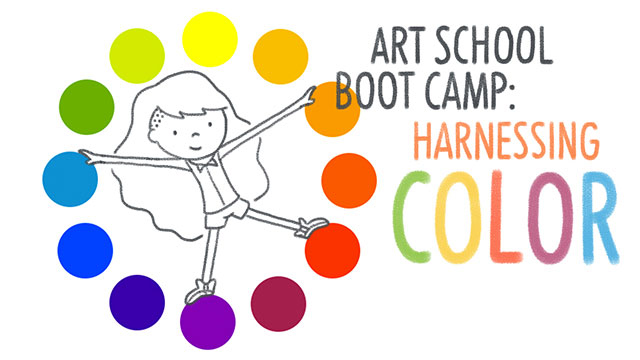 3: Harnessing Color
Learn how to take the confusion and frustration out of choosing a color palette! We'll start with basics of color like hue, saturation, tints, and tones, then move on to more advanced topics like color relativity, harmony, and value. For the class project, we'll make our own color palettes using color harmony and inspiration from famous artists.
4. Expanding Your Style with Art History
Learn how artists in the past made their art and be inspired by new methods of artmaking. The more you know about art movements, art legends, and their styles and techniques, the more you can improve your own work! All artists are influenced by other artists, and that includes you! So why not learn from the masters?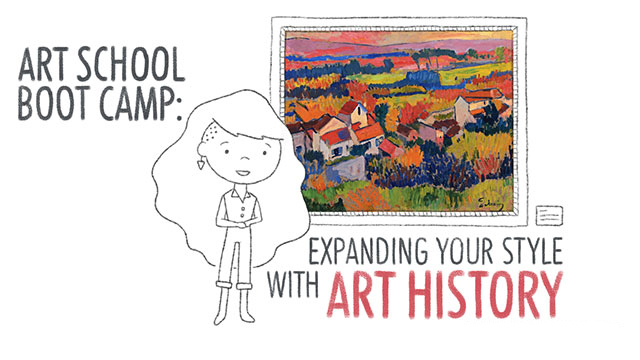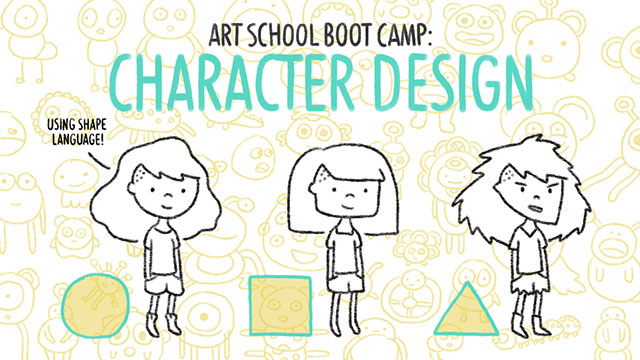 5. Designing Quirky Characters
Learn to develop unique and expressive characters by communicating visually with shape language. What makes a character look like a good guy? A bad guy? Comic relief? A character must be dynamic enough to tell a story about who that person is. This class explores using shape language to draw characters that communicate personality, story, and emotion.
6. Drawing Emotions + Expressions
Learn how to draw a full set of facial expressions in your own style with strong, recognizable emotions. We'll go over the universal physical changes in the face that communicate each of the 6 primary emotions and 15 secondary emotions, like excitement, wonder, and rage. Then put that knowledge to work with speed drawing exercises!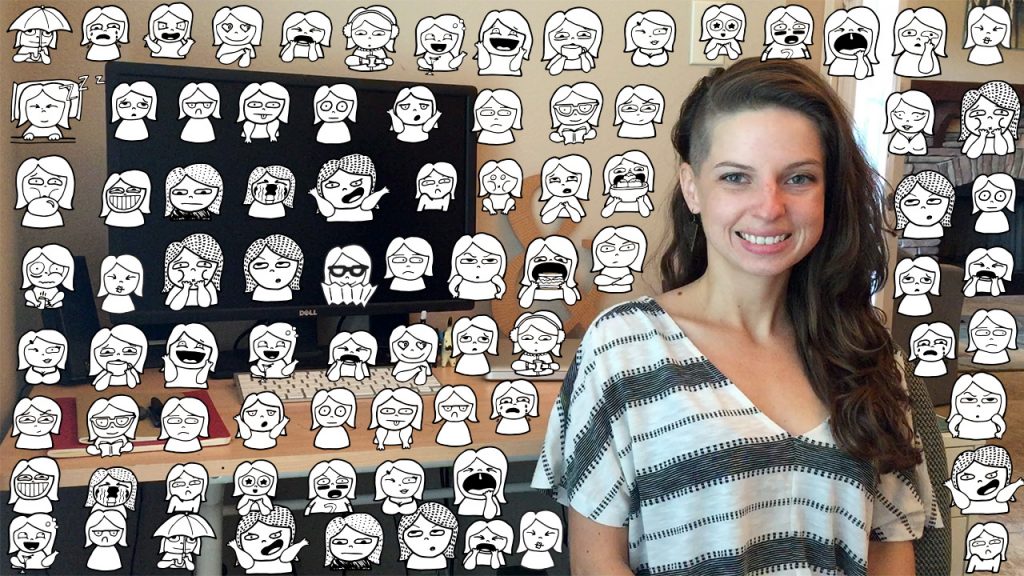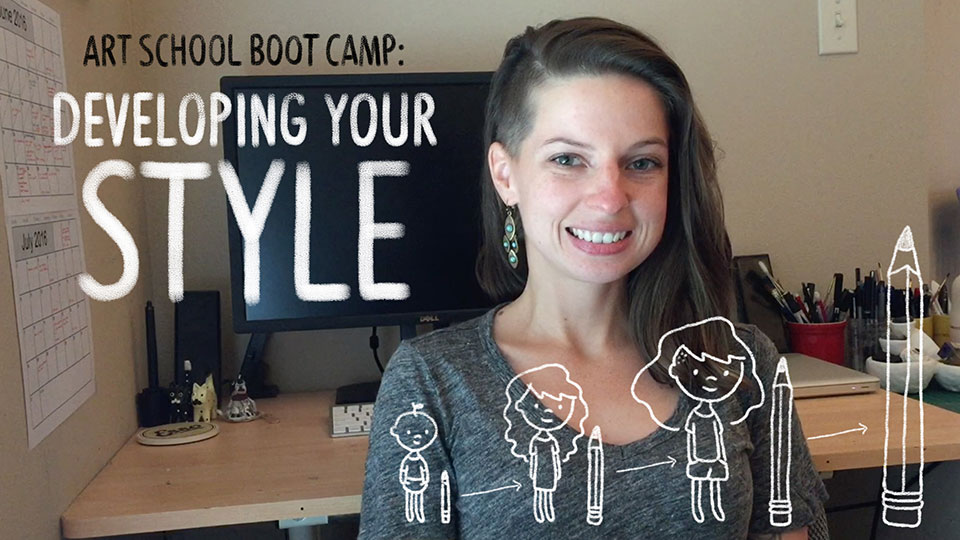 7. Developing Your Style
Learn how to discover and evolve your unique artistic style. We'll focus on the special mental side to making art that deals with voice, style, originality, and authenticity. This is what makes a Picasso feel like a Picasso, and your work feel like you.
8. Transforming Ideas Into Art
Learn to step beyond technique so you can create art that's meaningful to you. To create a strong piece of art, it must have a strong idea behind it. Countless tutorials exist on how to draw anatomical horses and fluffy clouds, but what about developing ideas into meaningful art?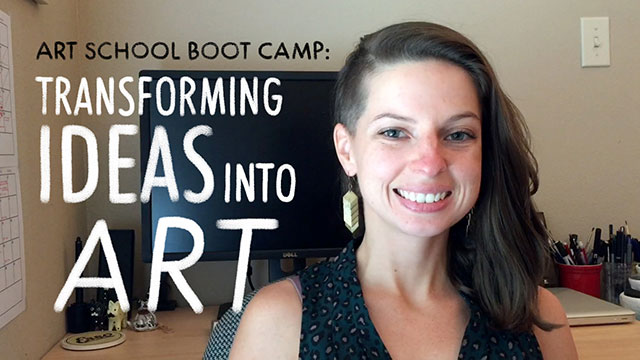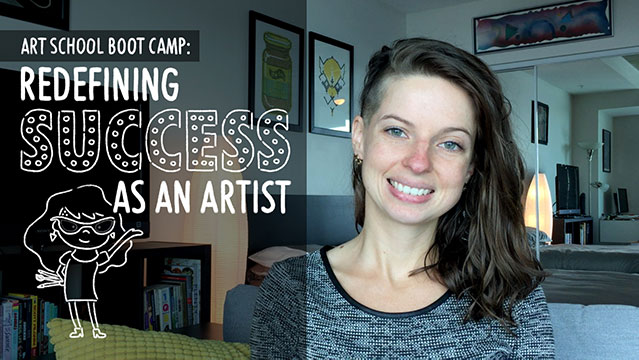 9. Redefining Success as an Artist
Learn what success means to you so you can mindfully pursue growth instead of being held back by expectations. Many artists believe success means "my art must provide my full salary", "I have to be published", or "I must sell my work". But these mindsets can hinder our creativity as we progress our creative careers. Redefining success can reduce stress, increase confidence, and ultimately achieve our goals!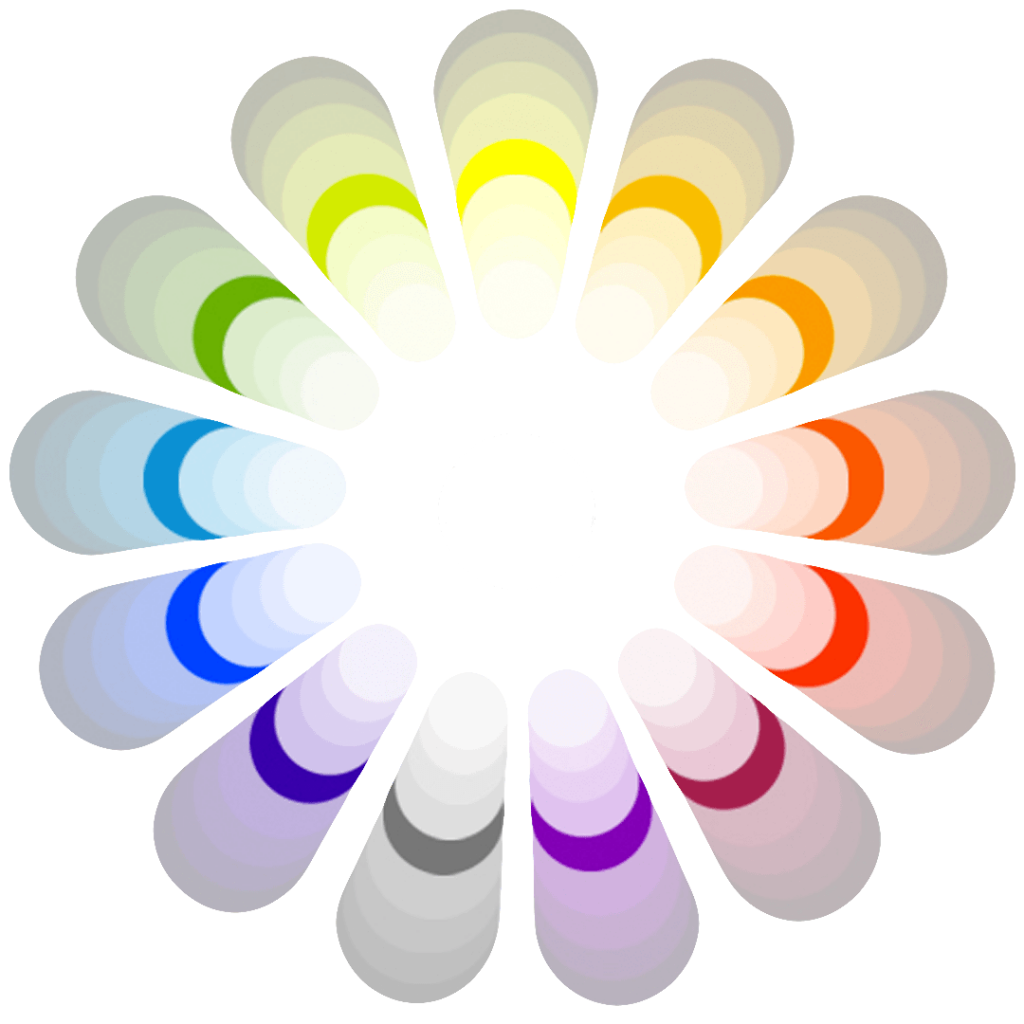 Harnessing Color
"I wasn't expecting much from this course when it started past basic color wheel stuff – but I was wrong! It was very insightful and I really enjoyed it! Great teacher with a great presentation of an important subject! Thank you!"
–Patrick M.
"Cheerful teacher and a good lesson in a really short amount of time! I've taken classes on color before but nobody has ever been able to explain the different kinds of complimentary color schemes to me and this class helped me to understand them very well so far!"
–Madi C.
Character Design
"A lovely class that help me to understand shape language a lot better! Great for anyone who needs help making more interesting character designs. :)"
–Hadiya L
"Good concise info about character design for beginners! Shape language is something I haven't learned about yet, and Christine's explanation was really clear."
–Emiko O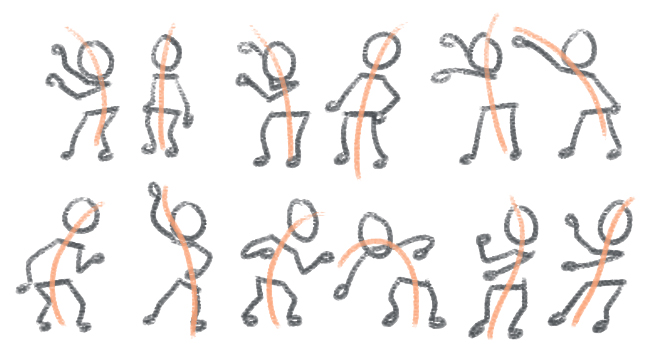 Join Art School Boot Camp inside Studiomates now!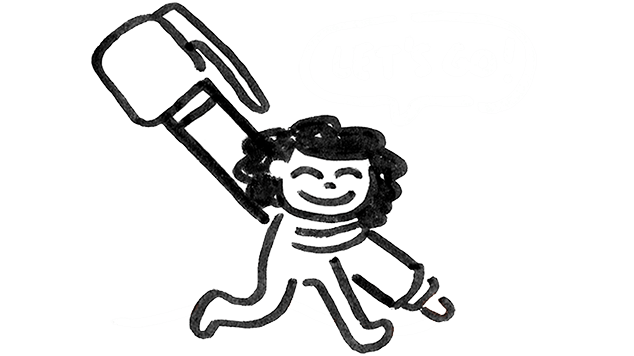 Drawing Challenge
Might Could Studiomates also houses a private club for the #MightCouldDrawToday drawing challenge!
Do you want to be drawing every day but struggle to keep drawing consistently?
Do you get caught up in fear of the blank page and not knowing what to draw?
Do you often just draw the same things and are feeling a lil' bit stale?
Join us for #MightCouldDrawToday, a drawing challenge to give you the lil' kick in the booty you need to finally get that daily drawing practice going with a new drawing prompt each week!
Take advantage of our private and intimate space to share your art with other growing artists, instead of your old high school classmates and in-laws on social media.
Win a new artist tool! Each week we randomly select one participating artist to win a brand new drawing pen!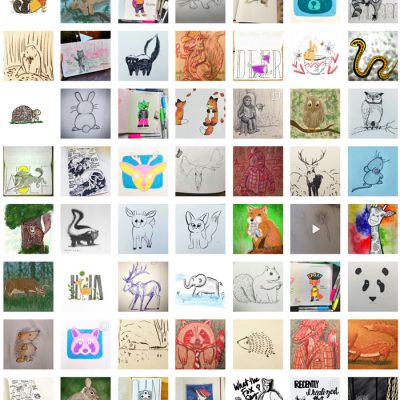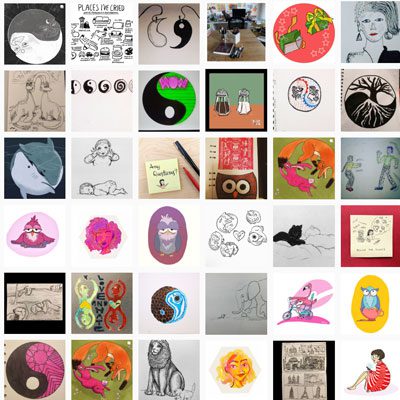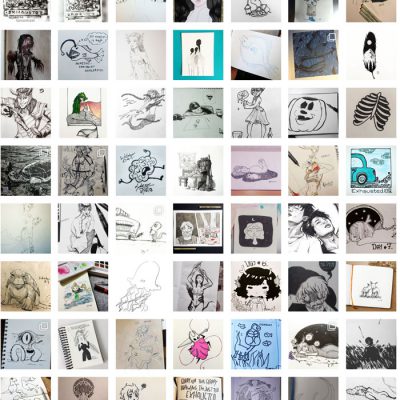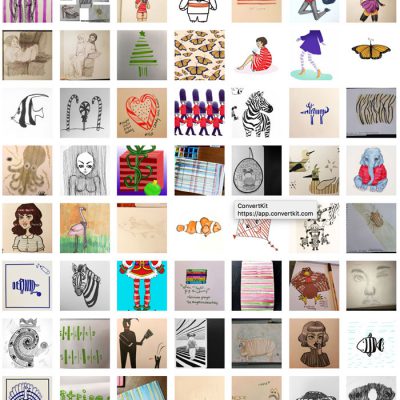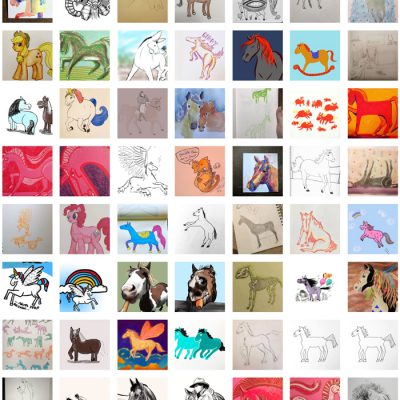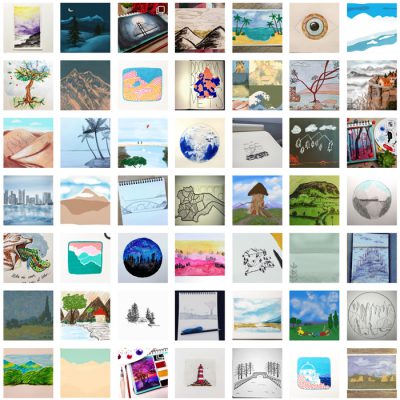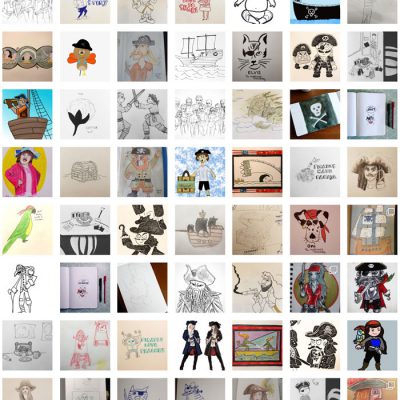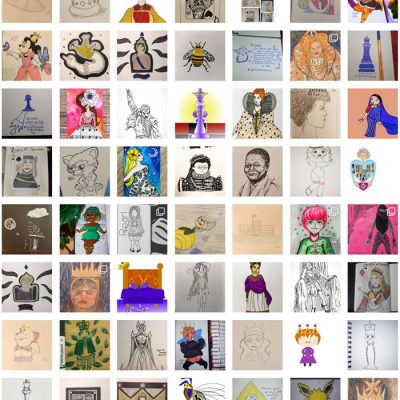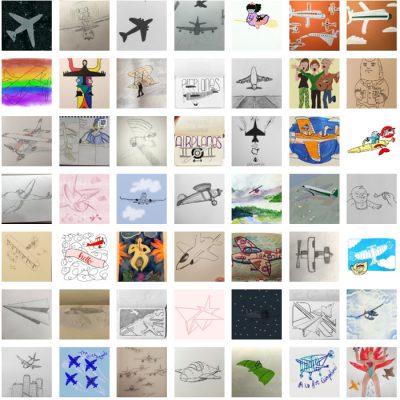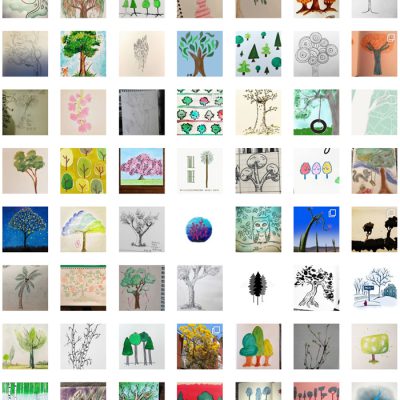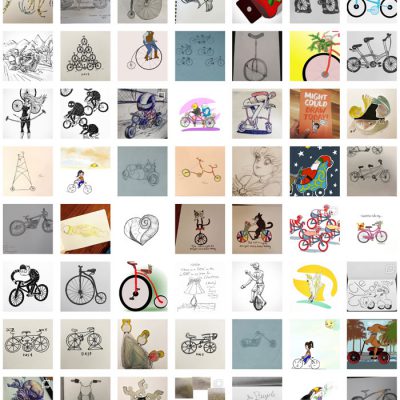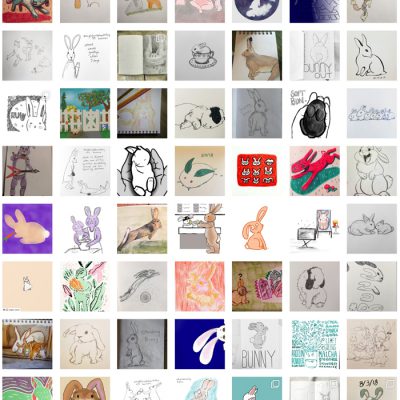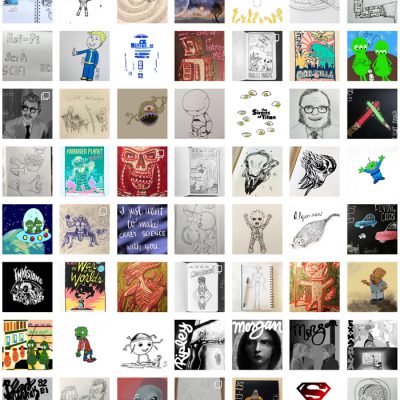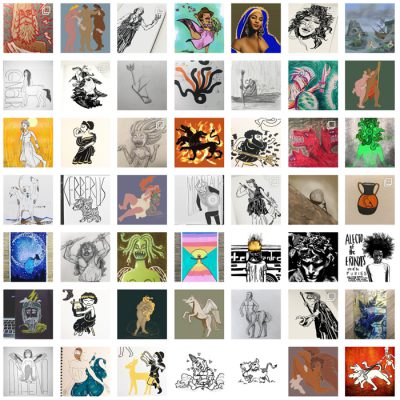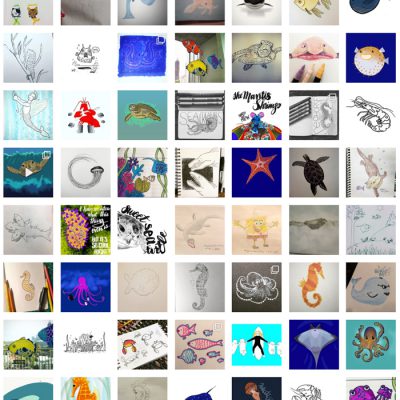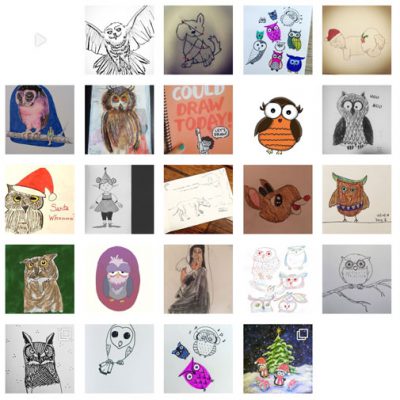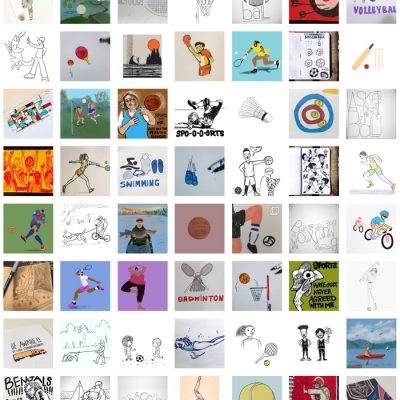 Previous
Next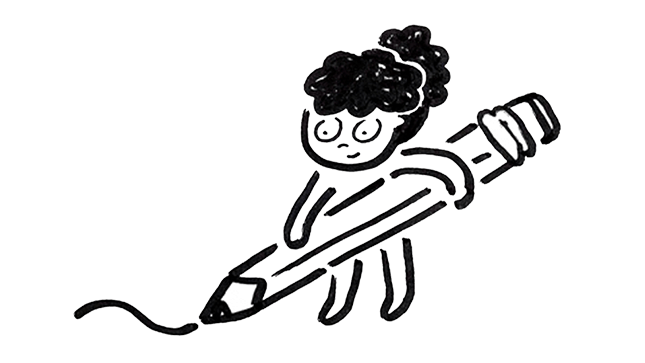 "This week marks week 53 of drawing MightCouldDrawToday themes. I have been drawing and posting almost every day to either MCDT or MightCouldStudios. When not posting, I either did a partial drawing or some related activity (I think I still posted 365 drawings – on some days I sketched twice). Joining MCDT, I ended up completing six sketchbooks and starting three more. If I hadn't, I might have completed just one or two sketchbooks. So, here's to dedicating myself to another 52 weeks of drawing daily!"
–Craig A
"I feel like I can stay on course, because there are communities like the one you've created through Might Could Draw Today"
–Miranda M.
"Christine, I stumbled upon your drawing challenge about 10 days ago, a few days after I decided I wanted to draw everyday starting this year. I read your article on Medium, went to your Instagram, and was inspired to take on your challenge. I've already learned so much after this first week and am excited to continuing learning, challenging myself, and becoming a better artist."
–Lauren L.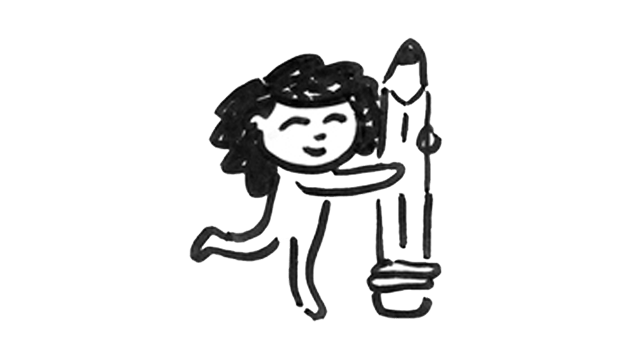 Join the Drawing Challenge inside Studiomates now!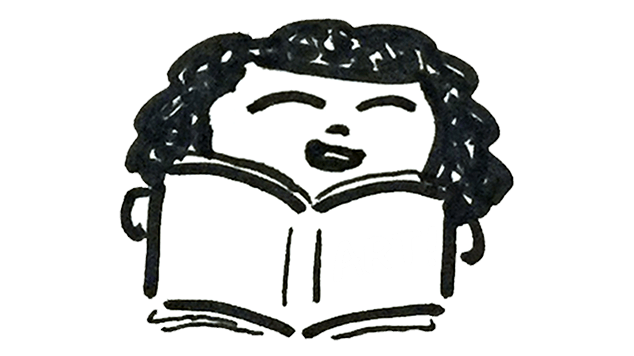 The Studiomates Book Club
Coming Soon!
The Might Could Studiomates Book Club is a space to dive deep into the most profound thinking about the artistic mindset.
Learn from inspiring artists like Maurice Sendak and Lynda Barry
Get accountability to finally read those books you've had on your list
Join the live chat each week or make posts and comments in the group any time
Each month a new book is chosen—influence future picks by voting for those books lingering in your reading list!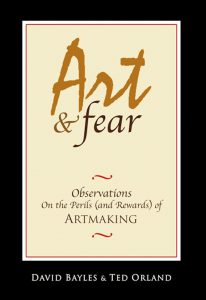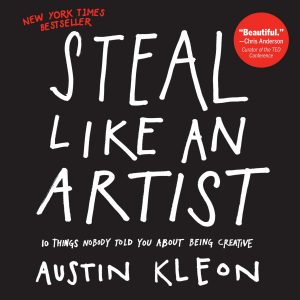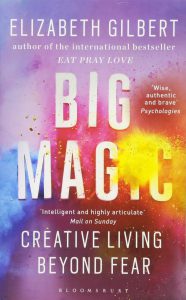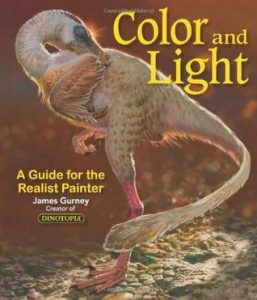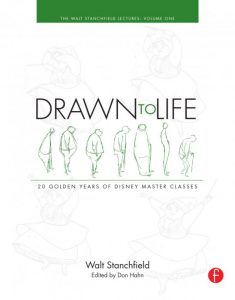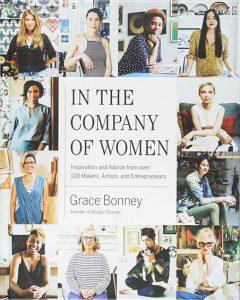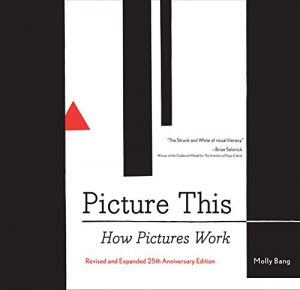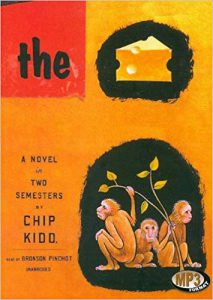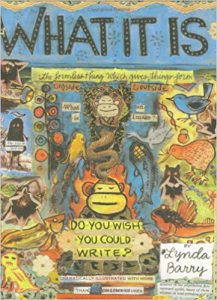 Previous
Next



Drink and Draw Events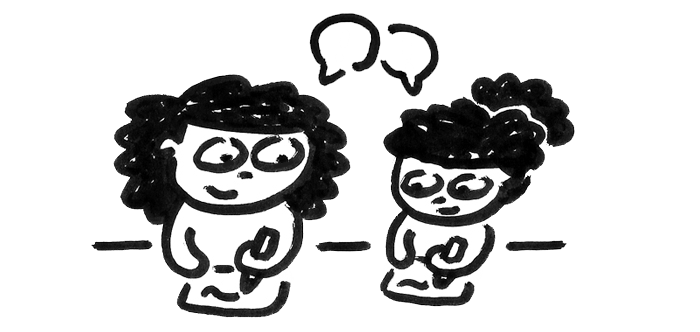 Once a month, we host an online video chat event to chat and draw together around a common theme! All you need is something to draw with and the drink of your choice—wine, beer, coffee, tea, or whatever you fancy!
Easily connect to our video chat with your computer or smart phone
Get to know your fellow Studiomates and put faces to names
Draw with others in a chill environment
Improvise, share, and be inspired by what others are creating
Get a free Studiomates koozie for joining us!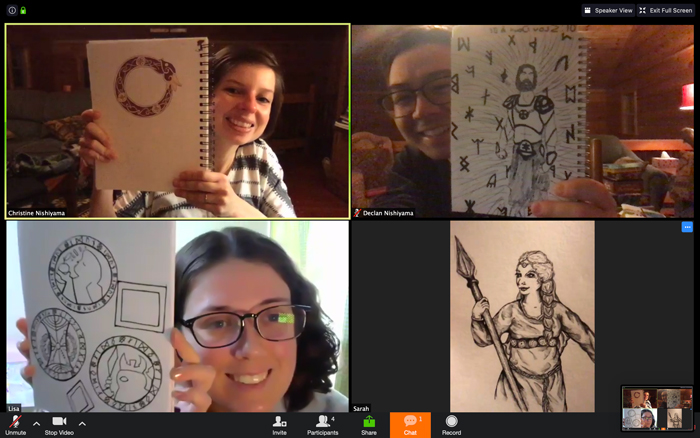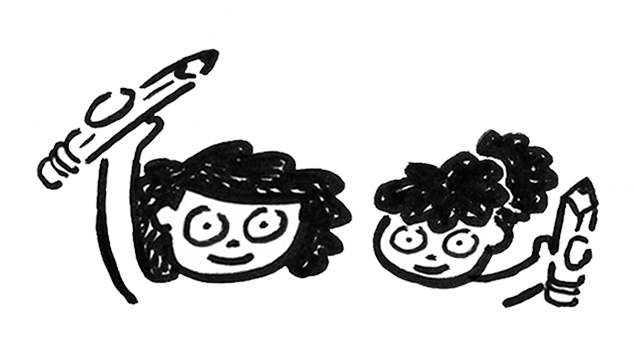 Vibrant Community
We have all kinds of people here in our community! From young to young at heart, and aspiring artists to professional artists—everyone is welcome here.
Diverse + Inclusive
Our Studiomates are spread out over 30 countries! Make connections with people all over the world who share a passion for making.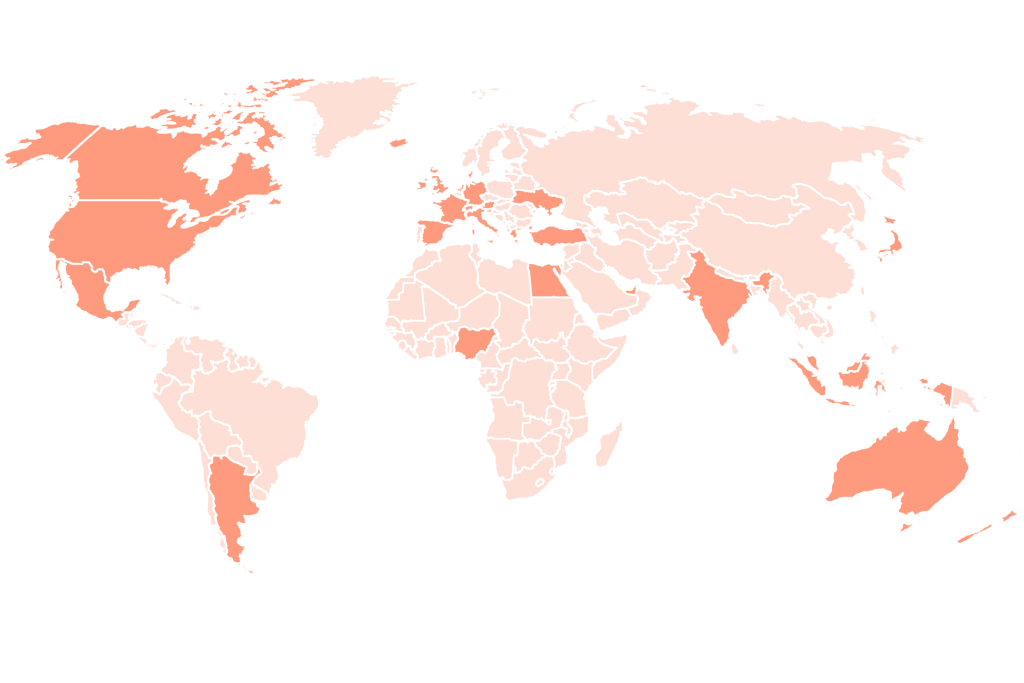 People Just Like You!
Studiomates is a safe place to share your art with like-minded people. Share successes, issues, emotions, and thoughts. We all need support to make it on our artistic journeys—we're here for each other!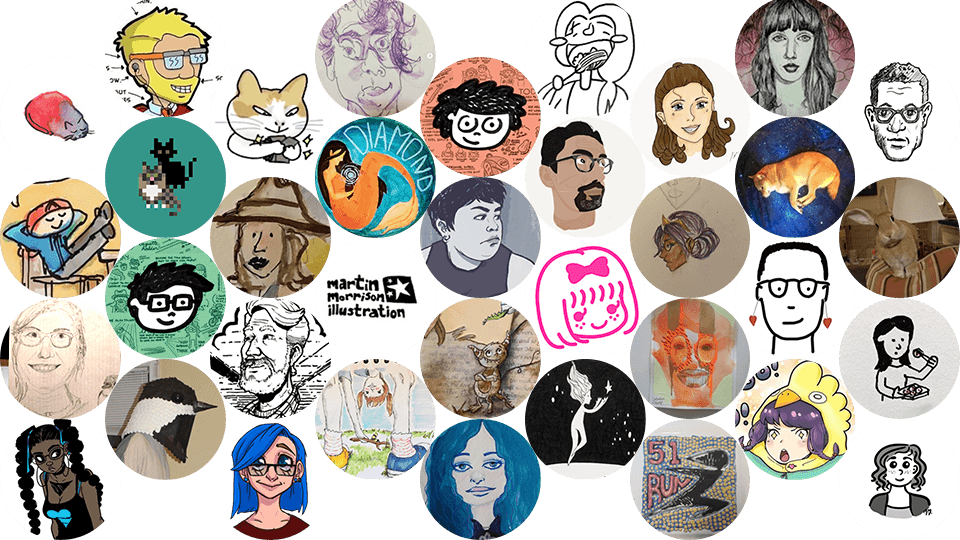 Join the vibrant community inside Studiomates now!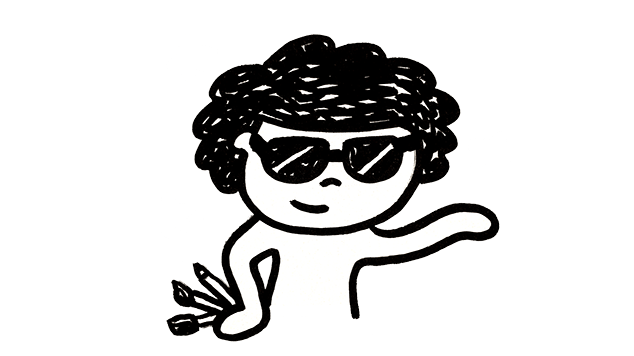 Member Highlights
Each month, a Studiomate is chosen to be highlighted in the community to share their artwork and personal story with the community. It's a great way to get to know your fellow studiomates and for them to get to know you! Get your voice and work out there!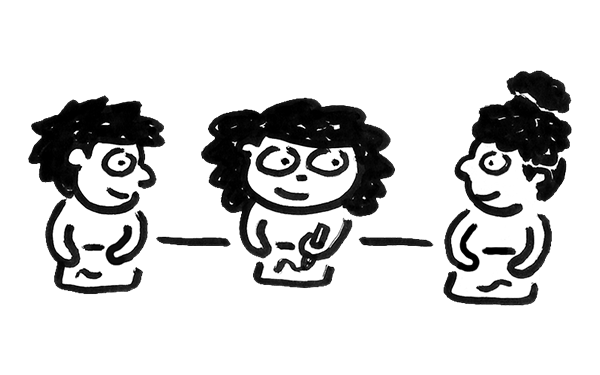 Essay Discussions
Each week Might Could Studios publishes new essays about artmaking, creativity, and overcoming artistic obstacles. Here in the Studiomates community, the essays often spur great conversation through our Essay Discussion club! We love hearing what resonates with other artists and hearing what they have to add from their own experiences.
Here are our last three essays: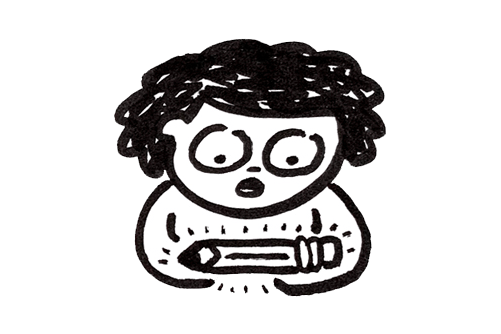 RE: My Art Taught Me…
"Just gotta say… I just signed up [for your essays] a few days ago and sat down while waiting on my 15 year old to get out of school and read this. I now have tears streaming down my face and felt more reading this than I have felt period in a long time!"
Will have me reflecting on back then and even the me the came out of it all now… will have me reflecting rest of today if not rest of the week!"
–Megan R.
RE: How to Develop Your Unique Artistic Style
"Wow. Never in my life have I heard something so profound. I have been drawing my whole life, and I've always struggled with finding my artistic voice. I've never understood how to find myself in my art. This is so helpful; thank you so much for sharing this with me!"
-Zechariah H.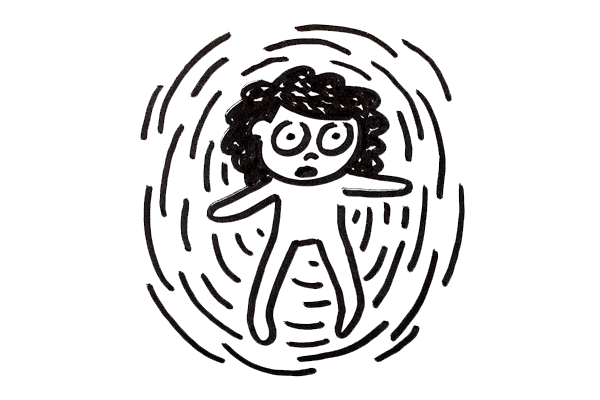 Join the essay discussions inside Studiomates now!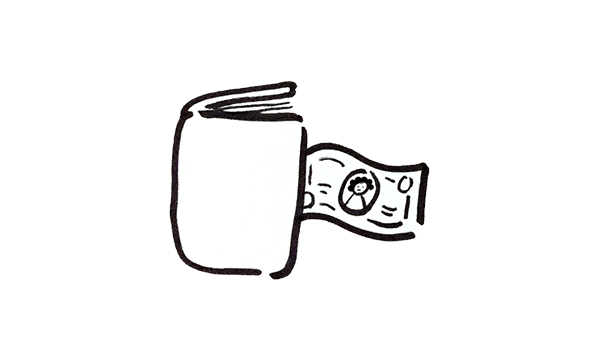 Might Could Discounts
Studiomates community members also get big discounts on other Might Could products, like Sketchbook to Style Boot Camp, our step-by-step system designed to guide you through the journey of starting a sketchbook practice to discover your unique artistic style and voice.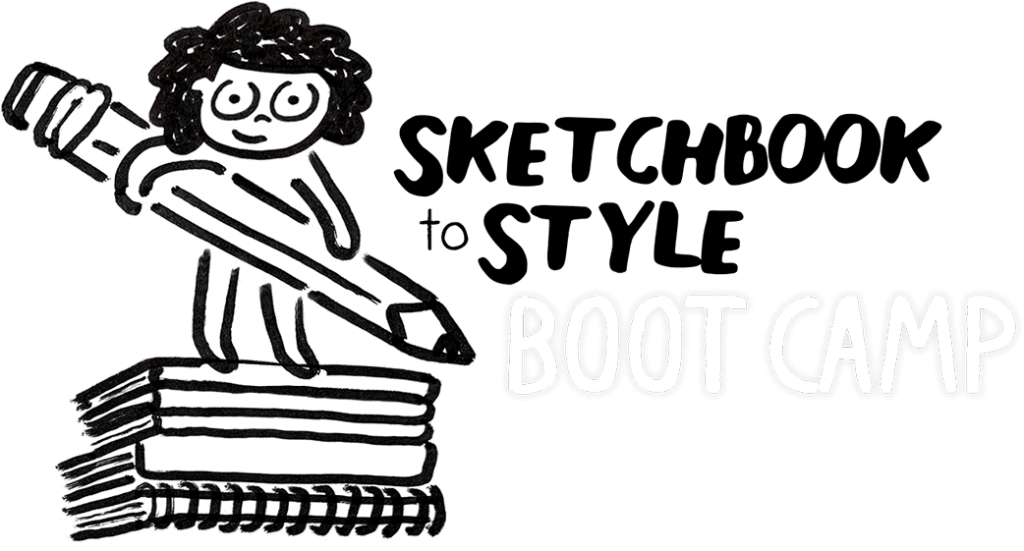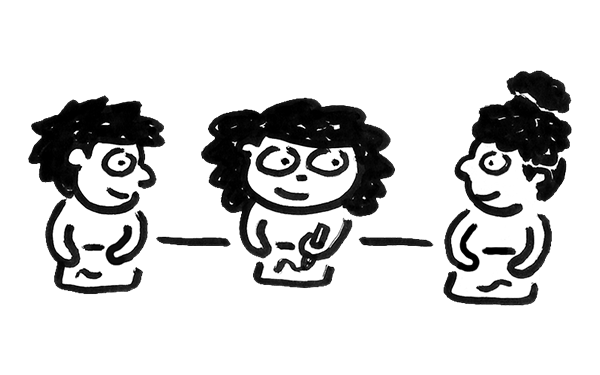 Why Did We Create Studiomates?
In 2014, everything changed for me. That was the year I switched from graphic design to illustration, and it led to a drastic cut to my monthly income. I was trying to find my style and confidence as an illustrator, and that's not an easy process. I was plagued by all the usual issues: fear of the blank page, disappointment in my work, fear of what others would think, and frustrated that I couldn't make art that felt like me.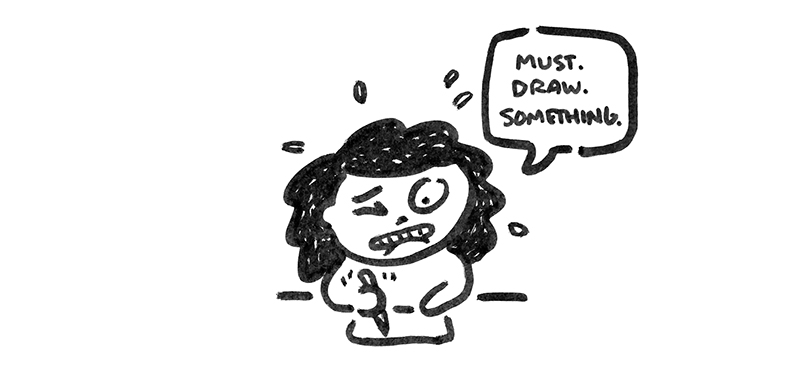 I hate being dependent on other people, so the lack of paying gigs and financial trouble led me to get a part-time job at a local grocery store. I had applied to be a cake decorator—hey, that's creative, right?—but instead was hired as a bakery worker, where I was paid $7/hr to move boxes full of frozen bread from the top shelves in the freezer to thaw out overnight. Why they thought it best to hire a 5-foot girl with a design degree who wanted to be a cake decorator for this job, I'll never know.
That year I spent my days trying to learn how to draw in my own way (and wallowing/crying on the couch), and spent my nights moving boxes of heavy bread in a freezer (and mopping the gross bakery floor), and spent all my time feeling like a complete failure.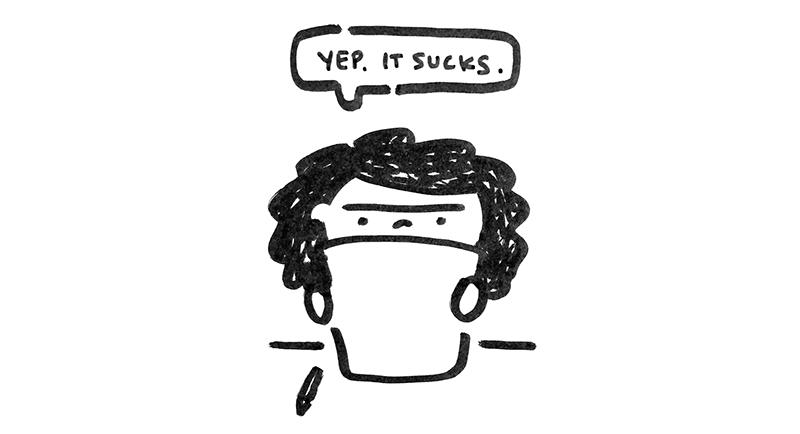 Somehow, I kept going, and eventually, after a year of exploring and experimenting, deep thinking, lots of crying, and intensive sketchbooking, I began to find my artistic voice. Around that time, a science blog took a chance on me as their Artist-in-Residence, and things finally started falling into place.
Every year since has seen more growth, more confidence, and more fulfillment in my life as an artist. And that's where you come in!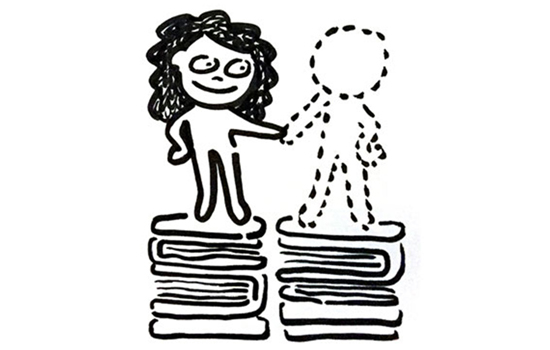 A Community of Encouragement and Exploration
Might Could Studios is a place of creative exploration and motivation, both for myself and others. I realized during my struggles in 2014, that most people (including me at the time) focus on the wrong things when we're trying to figure out who we are as artists and how to make the art that feels like us.
That period is by far the most frustrating period of an artist's journey. You have this creative fuel inside you, and a drive to make art, but when you make something you are so unhappy and disappointed in what you made that you don't want to make anything else!
During this period, I think we're too focused on how to draw things "correctly". Drawing things accurately or realistically is certainly one way to draw, but it's not the only way. I believe a more intuitive, open, and creative way of drawing exists, one that is totally unique to each person. And I believe everyone has that unique style inside them, not just people who went to art school or make a living as an artist.

The year of 2014 was a terrible year for me, and although struggle is required for most good things, I want to help reduce the amount of pain for other people so they don't have to wallow on their couch in an existential artistic crisis for an entire year like I did.
I want to equip them with helpful tools, a more playful attitude, and an encouraging community of fellow artists so we can all continue to experiment and grow together and overall just make more art.
And all of this comes together om Might Could Studiomates! No one should have to go through these artistic obstacles by themselves. We need other artists right beside us—to help us get up when we fall down and to give us encouraging words when we're wallowing in self doubt. Come join Might Could Studiomates and be that supportive voice during your good times and let us support you in your times of need.
Who This Community is For
You want to be part of a community of artists
You feel lost, confused, or frustrated when you draw
You are tired of not knowing what to do to grow as an artist
You want to develop and commit to a creative habit
You want to learn to draw more, love to draw more, have more ideas, and more confidence in your art
You don't have many opportunities to share your art with others
You feel like your art is never good enough (and wan that to change)
You draw a lot but are ready to up your game and elevate their art
Who This Community is NOT For
You do not want to be creative
You think making art is a waste of time
You are looking for a group dedicated only to art fundamentals like perspective, shading, or anatomy
You are looking to learn how to make money quick from your art
You expect to grow as an artist without connecting with others or sharing ideas
You don't like inspiration, open-mindedness, or positive vibes!



How much does it cost?
You could try to form your own community of artists through social media—spending hours scrolling through posts online, getting lost in DMs, and distracted by silly cat photos.
Or you could go to art school, where a single studio class is +$4,000. And that hasn't even include rent, books, and other fees. Going this route means spending four years and +$168,000.
OR you could jumpstart your creative growth with a community of artists with the same mission as you—to grow artistically. Save yourself years of frustration and thousands of dollars and join the Might Could Studiomates community.
Get full access today for just $12 a month!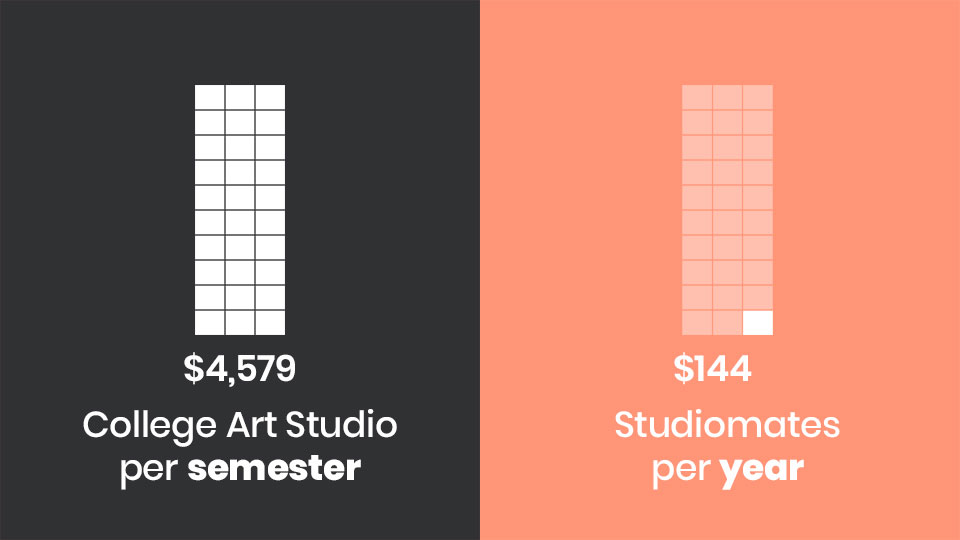 Joining the community is only $12/month if you pay annually. Or you can choose to subscribe month-to-month for only $15. You can cancel your membership at anytime with just a few clicks. And you don't have to email us or jump through any hoops to end your membership, it's up to you.
Christine Nishiyama
Community Host
Halloooo! I'm Christine Nishiyama, artist + founder of Might Could Studios and Might Could Studiomates. I created this community as a way to combat the isolation and frustration of being a self-taught artist. Let's learn and grow together!
(Currently hidden via Section->Responsive)
Ready to start a sketchbook, stop worrying, and finally find your artistic style?

Enroll now with a one-time payment of $297!

OR

Enroll now with 12 monthly payments of $27!


Frequently Asked Questions
What happens after I sign up?
You'll be prompted to make your account and upon completion you can immediately log directly into the community, so you can dive in right away!
How do I access the community?
Our Studiomates community is hosted on Mighty Networks, a platform which is simple but robust, well-organized, and easy to navigate. You can access the community through the desktop website address or the mobile app, available on iOS and Android.
What do I get when I enroll?
You get immediate access to:
All 9 mini-classes in Art School Boot Camp

Composition, gesture, color, art history, character design, emotions, style, ideas, and success

Might Could Draw Today
Essay Discussions
Member Highlights
Drink and Draw
Book Club
Vibrant and supportive artistic community
Plus discounts on our other Studios, like Sketchbook to Style!
How do I pay for Studiomates?
When you sign up, you can choose the monthly subscription, where you will be automatically billed each month, or the annual membership where you are charged once a year at a discounted price. You can cancel your subscription and membership at any time.
Why is this a paid community?
I believe Studiomates is chock full of value and will deeply enrich your creative practice. It takes our team a lot of time and effort to run it all and we want to keep making it even better. We also decided early on that we would rather have a small, intimate community of truly engaged members who care about each other than a huge, sprawling community of transient people who rarely interact with each other. We believe having a paid community is the best way to achieve all this.
I'm not that good at drawing. Will I fit in?
That's higgly piggly! I believe everyone can draw! If you like to draw or want to draw or want to like to draw, this community is for you, and full of people like you! All of us are here because we're creative one way or another, and we're all here to grow together, no matter where you're starting.
What about me? I've been drawing a long time, and consider myself a skilled artist. Will this community be valuable to me?
I believe artists and their styles are always growing and changing, and can always benefit from experimenting and playing in different environments. This community has many different ways that you can learn, grow, and interact with the community. And even if you already make art with other people, I still think you'd benefit from all the exposure to different people and viewpoints—hearing new creative perspectives and sharing your work with the community!
What if I become a member and then don't like it?
You can cancel your membership at anytime for any reason, and you won't be charged again.
I have another question…
You can email me (Christine!) directly at: christine@mightcouldstudios.com