The Story of Might Could
How our founder, Christine Nishiyama, went from struggling + frustrated with art to self-compassionate and brave.
I've been drawing since before I can remember, and got my BFA in Graphic Design at North Carolina State University. After working as Lead Designer at a marketing studio, I took the plunge and became self-employed in 2012, forming my one-woman company, Might Could Studios.
Since then, my business has gone through many transitions: freelance graphic design, editorial illustration, book publishing, and teaching. It's all kind of snowballed more than I could have imagined!

From 2012 (with one client) → 2021 (with +95,000 students)
Looking back, the year 2014 was the year everything changed for me. That was the year I switched from graphic design to illustration, and it led to a drastic cut to the number of jobs and my monthly income.
I was trying to find my style and confidence as an illustrator, and that's not an easy process. I was plagued by all the usual issues: fear of the blank page, disappointment in my work, fear of what others would think, and frustration that I couldn't create art that felt like me.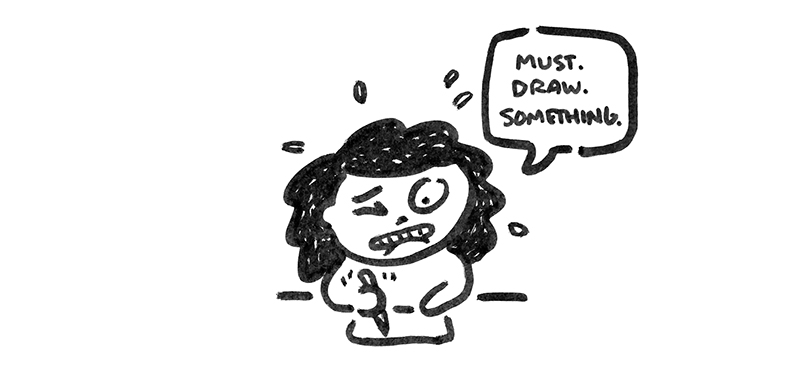 I hate being dependent on other people, so the lack of paying gigs and financial trouble led me to get a part-time job at a local grocery store. I had applied to be a cake decorator—hey, that's creative, right?—but they instead hired me as a bakery worker, where I was paid $7/hr to pull down boxes full of frozen bread from the top shelves in the freezer to thaw out overnight. Why they thought it best to hire 5-foot me with a design degree who wanted to be a cake decorator for this job, I'll never know. I did occasionally get to make (and eat) fresh tortillas, though.
That year I spent my days trying to learn how to draw in my own way (and crying on the couch), and spent my nights moving boxes of bread (and shivering in the freezer), and spent all my time feeling like a complete failure.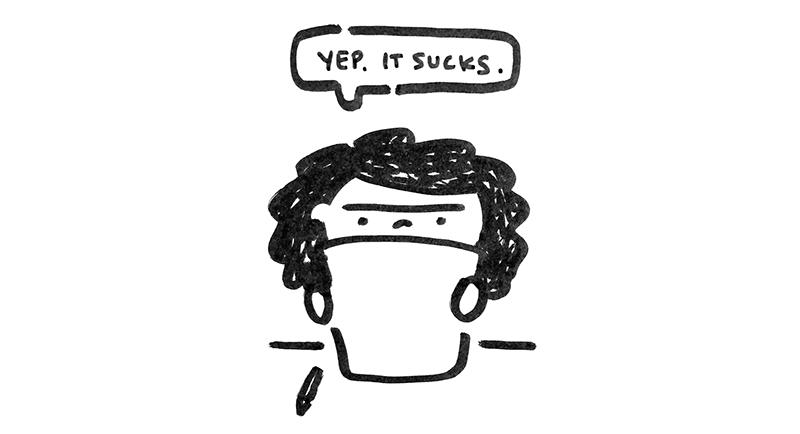 Somehow, I kept going, and eventually, after a year of exploring and experimenting, deep thinking, lots of wallowing, and intensive sketchbooking, I began to find my artistic voice. Around that time, a science blog took a chance on me as their Artist-in-Residence, and things finally started falling into place.
Every year since has seen more growth, more confidence, and more fulfillment in my life as an artist. And that's where you come in!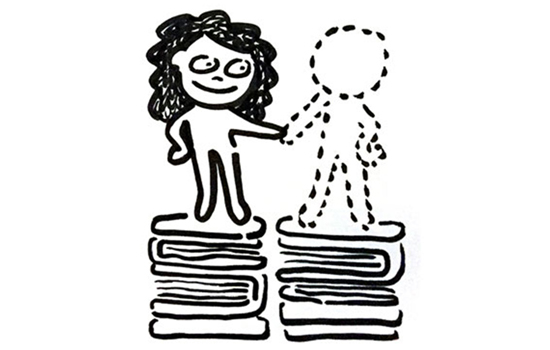 A Community of Positive Growth
Might Could Studios is a place of creative exploration and motivation, both for myself and others. I realized during my struggles in 2014, that most people (including me at the time) focus on the wrong things when we're trying to figure out who we are as artists and how to make the art that feels like us.
That period is by far the most frustrating period of an artist's journey. You have this creative fuel inside you, and a drive to make art, but when you make something you are so unhappy and disappointed in what you made that you don't want to make anything else!  
During this period, I think we're too focused on how to draw things "correctly". Drawing things accurately or realistically is certainly one way to draw, but it's not the only way. I believe a more intuitive, open, and creative way of drawing exists, one that is totally unique to each person. And I believe everyone has that unique style inside them, not just people who went to art school or make a living as an artist.

So while Might Could Studios is the company where I publish and share my own artwork, it's also a place where I share what I've learned about drawing and creativity, and encourage and help other artists find themselves and their own unique art.  
The year of 2014 was a terrible year for me, and although struggle is required for most good things, I want to help reduce the amount of pain for other people so they don't have to wallow on their couch in an existential artistic crisis for an entire year like I did. I want to equip them with helpful tools, a more playful attitude, and an encouraging community of fellow artists so we can all continue to experiment and grow together and overall just make more art.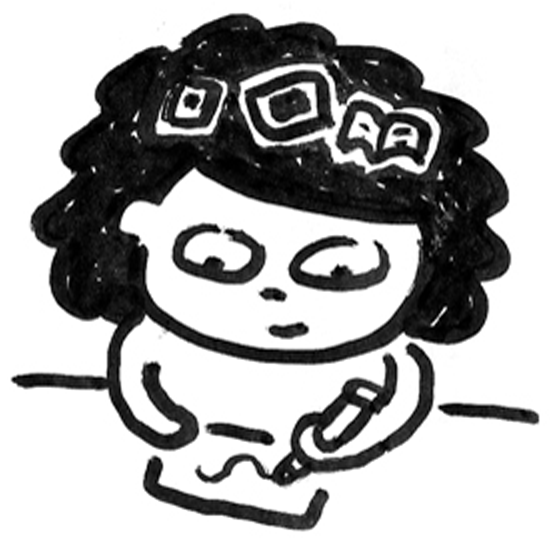 What Does Might Could Do?
One thing that bugs me about the new crop of teachers, online entrepreneurs, and coaching "experts" these days is that many of them focus so much on teaching and coaching, that they stop doing the thing they're coaching and teaching. Design coaches stop designing, cooking teachers stop cooking. Eventually they start teaching how to teach or coaching how to coach and it all just ends up seeming an awful lot like a ponzi scheme.
That's not Might Could. I am an artist first and foremost, and I create art almost every single day. I tell you you should be drawing almost every day, and I'm drawing almost every day, right alongside you.
Since starting Might Could, I've filled up 25+ sketchbooks, started a weekly drawing challenge with 20K+ drawings submitted, written 100+ essays on creativity, created my flagship course Sketchbook to Style, founded our online artist community, self-published my first children's picture book, and traditionally published a 4-book graphic novel series with Scholastic. I'm currently working on my next self-published book, a board book for babies, inside our community's Project Incubator.
All this would not have been possible alone—I have the most wonderful and amazing team of artists who work with me to help spread the Might Could mission!
We're here to make our art, and we want to help you make your art too!
<3,
Christine + the Might Could team

Join thousands of artists receiving weekly emails about overcoming artistic struggles and start making art you love.