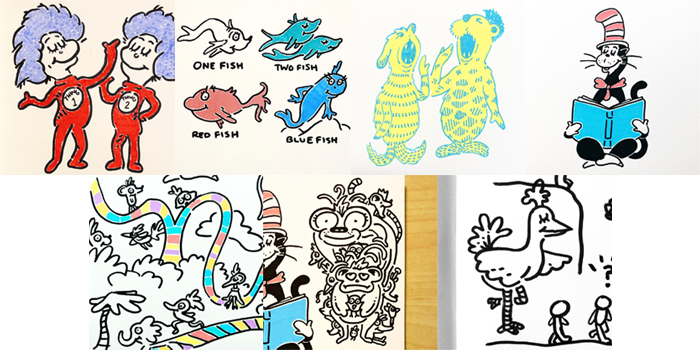 Last week was Dr. Seuss' birthday and it was so fun to celebrate his creativity and imagination with a week of Seussian drawings!
I started mine out by imitating his style, and evolved from there into mixing it in with my own style. What a fun exercise! :D


Week 55 Stats
Week 55 Drawing Prompt: Dr. Seuss

Artists sharing this week: 27

Drawings shared this week: 133

Total drawings shared: 12,991

Artists who completed challenge this week: 12


Week 55 Challenge Winner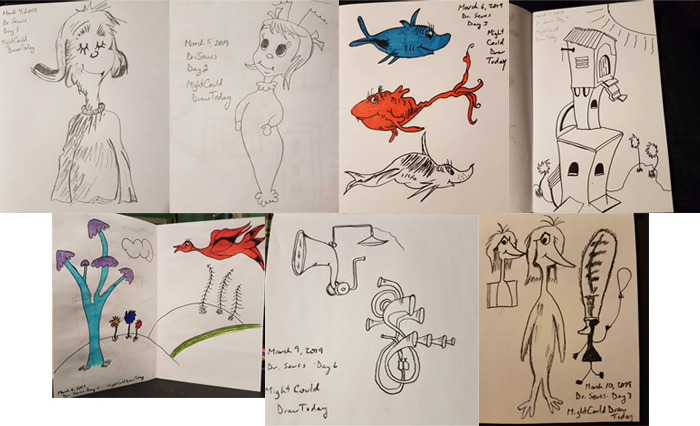 Melanie Johanna!
Congratulations, Melanie! Your Dr. Seuss drawings are all so wonderful and feel so free and fun! I love the sporadic pops of color and that little mouse creature with the thing on top of his head on the last page is really piquing my curiosity! And of course, awesome job drawing all 7 days! :D

As this week's winner, Melanie will receive a brand new artist pen.

Check out more of her artwork here: @sienna_elm


Thanks again to everyone who participated and shared your drawings!

Keep it up! The next challenge prompt was sent to you this morning.

And if you haven't joined in yet, sign up with the box below to get in on it next week!

<3,
Christine